Our club websites are tailor made to suit clubs and academies the world over.  We currently have more than 20 on our books.  Please click the below link to check out some of our existing clubs.
As part of your club website we offer the potential of an online court booking system.  We use Acebook which has been developed in Ireland just a few miles up the road from us.  Please check this out as an alternative…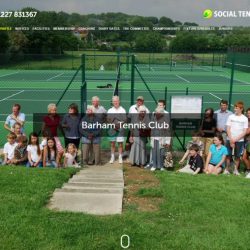 If you have seen it all and love what you see, why not purchase your new website now.  The cost is 200 Euros (Approx $240) per year or if you are just starting up, why not take advantage of our monthly offer of 20 Euros.