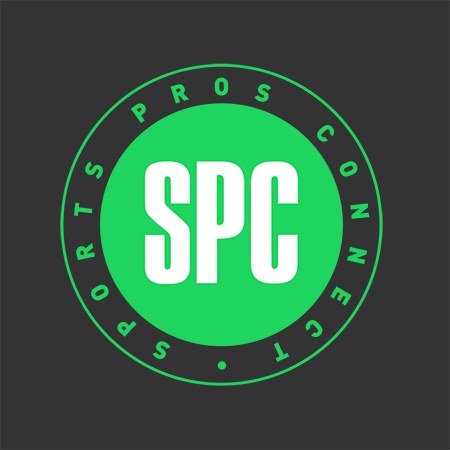 Dante Luchetti, welcome and thank you for taking time out of your busy schedule to be with us all today. Tell us a little about yourself and your achievements in Padel so far!
Thank you very much for the interview.
I started in Argentina, after leaving tennis about 28 years ago. We started in a historic club in Argentina, called "El Balcón" owned by my cousin Eduardo Luchetti. There I met all the great stars of the paddle.
In 2000 I come to Europe and as a player I start playing in Spain. Together with Tomás Mills, we were the number 1 ranked pairing in Italy for several years. In the 2004 world championship, we were runners-up in the World Open consolation. The following year I played in the European competition for Italy, winning our point against France for second place in the tournament.
There were other great memories:
Champions of Andalusia in the team event.
Absolute Champion of Almería.
Champion Master series of Rome 2011 where we share with Djokovic and other stars of tennis which was held in the Foro Italico.
And after 5 years without competing, I competed again in 2017 in the FIP Cortina d'Ampezzo International Champion and Participation in the World Paddle Tour of Marseille, where I lost by 7/6/7/6
Coaching:
Before Paddle, I was a tennis coach, where I had the honour of receiving my title from Guillermo Vilas.
Then, I worked as a physical coach of Paddle Players in Spain.
Since then, I have had the pleasure of training great world champions like Juani Mieres, Paula Eygueraguibel, Adriana Costagliola. I was also coach to Champions of Spain and Andalusia such as Alejandra Carretero, and in Italy to the Italian Champion Sara D 'Ambrogio.
For several years I have been developing padel in many countries with the training of players and coaches
Apart from this activity, I have a model line of Paddle Courts, Dante Luchetti (www.dlmodelpadelcourt.com) and for three years the image of the padel racket with DROP SHOT brand "Dante LUCHETTI" was available as a Limited Edition throughout Europe.
As well as the image of Almería for Tourism, Costa de Almería, which I invite you to visit its magnificent beaches and charming places.
So, you are the founder of GPPCA (Global Professional Padel Coaches Association)… This is exciting times for the Padel Coaching Industry! Tell us more about how the GPPCA came together and was created?
Speaking with the founder of the GPTCA, Alberto Castellani, on various different topics, he proposed to me the project of creating the GPPCA, that is, the padel version of such a prestigious organization.
This is how I present my project of internationalisation of paddle. After several months of negotiations we partnered with Rainer Schuettler to produce the "Global Professional Pádel Coach Association" (GPPCA).
Uniting the 2 worlds of tennis and paddle tennis and developing the training and promotion of this sport is our objective at the highest level of research and constant updating.
Being the president of this organization is a proud moment and a huge responsibility, and we aim to grow the game as quickly as possible.
You are running the course using your own 'MPM' – Modern Padel Methodology? How and when was this methodology created?
I have always been a researcher, both as a player and as a coach.
I enjoy studying tactical development, different movements, and analyzing from a simple opening of the shoulder, the changes of handles etc, and in these 28 years paddle has changed. Teaching must be updated to modern padel. Based on all my experience I created 'MPM' (MODERN PADEL Methodology.
I started to develop training courses in Spain, and then continued in Italy, where I have my main academies, and in other countries such as France, Holland, Belgium, etc. where we have been continuing with training.
Give us three reasons why as a Padel Coach, you should also become certified using MPM by GPPCA?
1) Continue acquiring new knowledge about the technical, tactical, and physical evolution of this sport.
2) Acquire a new vision on how to see the student, correction techniques and changes, and professional language.
3) Acquire an International Certification, which will soon be present with representatives in more than 40 countries. With great personalities of the tennis world in each country associated with us and with their large number of followers, this can only help the development of padel in each country.
What are your long term goals for the GPPCA?
I have already been saying in the interview, to develop ourselves as an international association for training and development in new countries.
It is the first time that in each country, so many great figures of tennis decide to collaborate in another sport like ours.
We are closing in on development agreements with several countries in Europe and projecting others in other continents. Soon we will announce the names.
On the other hand in Barcelona, we will be dictating our first C Level training course on May 11th to 13th, organised by Gregor FICKO, who I believe was interviewed by you recently. This is a very high participation class with participants from all sorts of different countries in Europe.
I invite you to continue or start training by visiting our website gppca.org and registering there.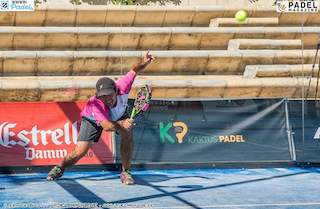 Finally, here is a question I have asked many Padel players, coaches and fans and got a different answer each time… Should this amazing sport be spelt 'Padel' or 'Paddle' and what are the reasons behind this?
In Argentina we started calling it paddle, then the word took the Spanish origin and was called padel. Now it seems to be paddle all over the world.
Thank you for the interview and my partner and companion Isabel, as well as Alberto Griggio, Jaime Barón and Gran Marcín, who are all key players in our organization.
Thank you very much for your interesting answers Dante. Dont forget that the first GPPCA C Level certification takes places in beautiful Casteldefells, Barcelona. It is a venue which I visited 18 months ago. A big tennis and paddle facility with everything you need a short walk away. I thoroughly recommend taking Dante up on his offer to become certified the 'MPM' way… Whether you are currently certified as a coach in Paddle or not, please sign up by clicking here.
Please enter 'Mark' or 'Socialtennis' under the discount code section to make use of a 10% discount when signing up.
Mark Wylam (Owner sportsprosconnect.com)