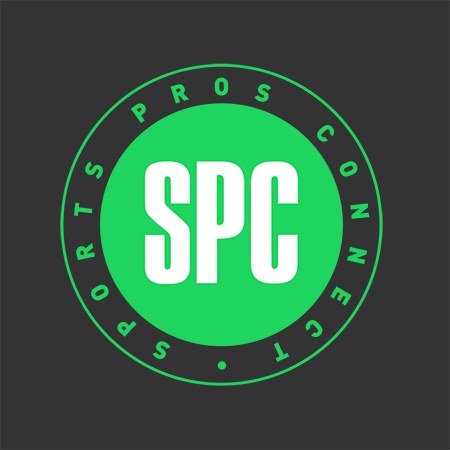 Good morning Emir, please introduce yourself to our audience and tell us about your career in tennis.
I am a globally renowned tennis coach & the owner of HAMZIC All American Training, a private coaching company  that was inspired by my collegiate tennis career becoming a JUCO national champion. Since finishing my college tennis career my main focus has been coaching. I have had the pleasure of working alongside Nick Bollitieri. Just like Nick I am looking to make a major impact on the sport but in my own unique way. I am working on a few things that I can't give specifics on at the moment but I am currently working very hard to expand my brand. 
I am also the director of high performance tennis here at Chicago's number 1 athletic club, Lakeshore Sport & Fitness in Lincoln Park. I am also the volunteer men's and women's tennis assistant coach for Chicago State University, a Division 1 school.  While doing this, I like to take 3 months out of the year to focus on my playing career – to keep me on my toes! In the summer I try to play a minimum of 2 to 3 tournaments on the circuit in pursuit of ATP points. Just last month I played my first main draw doubles match in Zlatibor, Serbia with Lazar Vojinovic. 
Thanks Emir. Please tell us more about social media as a tennis coach, why do you use social media and how has it impacted your day to day life?
I use social media strictly for business. I am looking to market my rapidly growing brand. It allows me to reach a broader clientele. This has allowed me to build a worldwide list of clients. Social media has changed my life. It has presented me with additional opportunities in the tennis industry when compared to those who are less active on social media.  Today, I see social media as an essential business tool, especially in this industry. It helps to separate you from others who may have similar skills and brands. 
Here's an example of a video showing some of my favourite drills – don't forget to like and subscribe!
You have what I would consider a substantial following on Instagram. How have you used Instagram to engage your audience and how has this affected your tennis coaching career?
Social media allows my future clients to meet me before they meet me. In other words, they can actually see my work instead of only hearing or reading all of the positive things people have said. It also allows them to get to know me and my personality to ensure compatibility.
At the moment, I have over 1,000,000+ views across all of my combined social platforms as a tennis influencer. It is an amazing way to grow any brand and many see social media influencers as valuable assets – my first deal as an influencer was for $15,000! It has made me aware of the amazing potential of making money online, which is an obvious goal of any business. I don't want to be stuck working 72 hours on court. As I get older I would like to cut down on my physical coaching hours and focus more specifically on coaching a few players so they can make it further along in their careers. 
As a tennis coach what is the most effective and perhaps your favourite social media platform?
My favourite social media platform would have to be YouTube. This is because I grew up at a time when it was first being introduced. I also prefer it from a creative standpoint. Through making content on YouTube I can easily break everything down & post it on other platforms like Instagram, Facebook & TikTok which allows me to work smarter. 
Where would you recommend a tennis coach to start in social media if he / she had no presence currently?
Most tennis employers won't remember the work you put in for them, but social media allows you to put content out for the world to see forever. It helps to create your legacy. Unfortunately, the tennis industry needs reform. Billy Jean, if you are reading this, please let's get together and make working conditions for tennis coaches better! Things as simple as paid lunch breaks are important! I recommend tennis coaches looking to start or grow their online presence to start on YouTube. There are so many tennis coaches on Instagram, producing the same short clips. Do something to help you stand out!
How often would you recommend a tennis coach to post on their chosen social media platforms?
It depends, I think you want to be in it in the long run. I feel every tennis coach is trying to do the same thing. So it's better to take your time and separate yourself from the others. Whether you post every week or not I think the important thing is to stay consistent and keep going. 
Finally, where do you see social media going 5 years from now? Are there any new platforms out there competing with the big social media platforms?
In 5 years, social media will be even more vital to business and marketing than it is now. I suggest starting to use social media now so you are an established brand. I see the attention span of the consumer becoming shorter & shorter. Unfortunately, we are living in a society where everyone wants instant results without taking time or putting in too much effort. This is why I aim to create content that is timeless, featuring short style videos linked to longer, more detailed videos. Basically, everything is a sneak preview nowadays. There are some things you just can't break down into 15 seconds like they are doing in TikTok.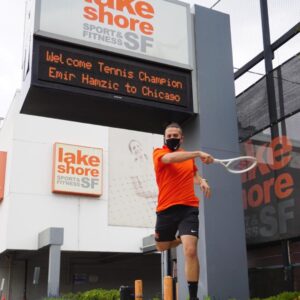 What are your future plans?
My future plans consist of more variety of content, podcasts, a tennis club or two, partnerships, & books coming soon. I can't tell you what my first book will be about but nothing on the market with this kind of information is out there. It will be my niche in the industry and mark. I am excited for what's to come.
Follow Emir on the following platforms:
I found this to be such an interesting discussion – as Emir says, social media is here to stay. What are your pain points when it comes to social media? Consistency, showing your face? Knowing what to post? Let me know in the comments below.
Until next week,