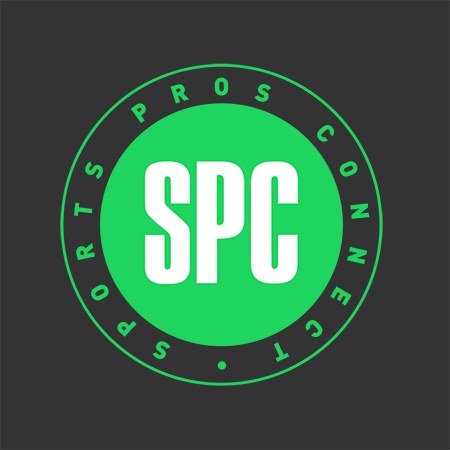 Welcome back to the sportsprosconnect.com blog, Mark Tennant.  Many of our readers will know who you are, but for the benefit of other readers, please just give a brief introduction as to who you are and what have you done in the tennis world to date?
Thanks Mark ! I'm a Level 5 tennis coach from the UK and also one of two Directors and owners of inspire2coach, one of the largest tennis providers and coach education training companies in the UK. I am responsible for our coach training and development programmes across the UK and around the world. I am also a qualified coach education tutor and assessor.
I have been in tennis for over 30 years, first as a coach, then more recently working at the LTA in the Coach Education Department, and then at the ITF in the Development Department, where we put together and launched the ITF global Tennis Play and Stay campaign which is now in over 150 countries around the world.
Now with inspire2coach, I spend a lot of my time on court with coaches and teams of coaches, although we do a lot of work with commercial tennis operators and tennis federations where we help to train and up skill their coaches. Over the years I have delivered more than 100 Level 3 and Level 4 courses in the UK…..I've lost count exactly how many but let's say I've done a few!
Thanks Mark.  So lets just say you are an experienced coach and coach educator!  Having mentored and taught thousands of coaches in your career, what do you think makes a good coach?
First I should say that being a good coach isn't easy. Being average is easy but to be a really effective coach takes a very wide range of different skills. Many will immediately start thinking about technical knowledge, knowledge of the game and playing ability. Of course these are all important, but to me coaching is a 'people industry', so I think the key qualities are the interpersonal skills – ability to listen and empathise,and to work with the player to find solutions to help them develop their own game. More and more these days, coaches have to be organised and  professional off court too, because people are increasingly expecting better service and higher standards!
When you are interviewing for a coach, what qualities do you look for in that coach and how do you know that he / she is the right fit for the position?
Interesting question! I wrote a blog on our site about this a few weeks ago! In short, I would split the task into suitability and eligibility. There are probably thousands of coaches who are qualified (eligible) to do the job you are interviewing for. The qualities to me are the people skills, which determine whether the person is a 'good fit' for your facility and your team. I'm looking for someone who will be a great ambassador for the facility or the company, who will mix in and work as a member of a team. In  my experience, suitability of the candidate is usually the deciding factor in determining if someone is the right appointment or not.
Once you are qualified as a coach, how important is it to continue your education by updating your knowledge through various courses? Would this be a major factor for an employer, when they hire a coach?
It's massive. However, in most of the world, it doesn't happen, and there is very little or even no formal ongoing training and professional development. As a result it is then down to the individual to keep learning and to stay up to date. There is a lot of negativity from coaches around the need to stay up to date, and a lot of social media forums are full of threads about how federations are making coaches do this and that. Coaches should want to get better day by day, and I think federations have a moral responsibility in shaping that process. It's then up to individual coaches to go above and beyond what the federation requires by investing in their own knowledge and skills.
Finally, is a social media / online presence beneficial to a coach and could that have an effect on employability?
In this day and age you can't escape social media. Its increasingly the way people communicate and also where people look for information, as I said in my last answer about ongoing training. As far as employability is concerned, I would look for a couple of things:
1. I will do a check on an applicants social media pages to see what they are like, how professional they are, what interests they have, and how they communicate. It's a shop window whether we like it or not!
2. people who are skilled on social media are increasingly important in this day and age. If we are looking for a coach, first and foremost we are looking at coaching skills, but IT and social media skills would definitely be a 'nice to have'. 
Thank you Mark Tennant for agreeing to be interviewed on the employability of a coach.  Please take Mark's advice if you are applying for a job or looking to be promoted.  One of the things sportsprosconnect.com is trying to help with is helping coaches to find jobs.  We provide high quality web pages for coaches, which helps them form an online cv which has been effective for many coaches.  Mark Tennant has started a job section on his site.  Please click here to search for an available job.
Alternatively if you are looking to give yourself the best possible chance of finding a job, or in fact you are wanting to take yourself to the next level, please click here and complete the online application for your new web page.
 Mark Wylam (Owner sportsprosconnect.com)