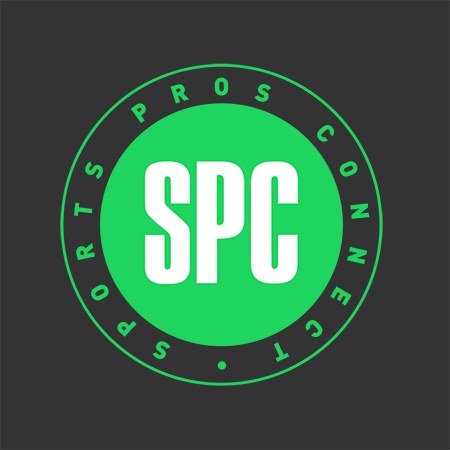 Hi Gregor Ficko, thank you for joining me here today…  Firstly could you please introduce yourself to our readers?  A little about your tennis background and what you are doing at the moment in tennis?
Hello dear colleagues out there.  I am very happy to have help from Mark Wylam of sportsprosconnect.com to connect worldwide and to help each other even more.
I have been a tennis coach now for 15 years, currently working full time in Slovenia as the Head Coach in a local tennis academy.  Mostly I worked with juniors, but also worked full time with 2 players ranked as high as 300 in the WTA rankings. After my junior tennis career I graduated as a Level 'A' tennis coach at the faculty of sport in Slovenia.  I was a hitting partner to professional player ranked 99 in WTA and I played futures until the age of 24.  I started my coaching as a youngster when I was still playing competitively and I absolutely love what I do!
Currently, as well as being Head Coach in an Academy, I also work closely with the GPTCA, Toalson and recently with the newly formed GPPCA, which I believe is what this interview is about.  The GPPCA is the sister company for GPTCA and is for Padel Coaching instead of tennis.
So you are linked up with Toalson, GPTCA, GPPCA, Slovenian Federation, Coaching and more…  You do have a busy life…  What is your main priority at the moment and how do you manage your time?
My main focus right now is to successfully drive our tennis academy in Slovenia and provide national and international tennis consultancy.  Yes, the travelling calendar is all coloured and the working hours are long, but at the end of the day it feels good once you have checked off everything on your to do list!
I, personally was at your GPTCA Certification in Slovenia, and I know how hard you must have worked for that to become such a success…  How do you intend to make this new company (Global Padel Professional Coaches Association) as successful?
GPTCA and GPPCA is a quite different story. The world of padel is a different world from tennis. The most important thing is to offer coaches unique methodology called "MODERN PADEL METHODOLOGY," presented by our main speaker and president, Dante Luchetti (pictured below). With GPPCA coaches can get international recognition and global network in padel industry, which i think is very important for padel business. The goal is to organise GPPCA course worldwide and as it is a young company, it becomes a big opportunity for everybody who wants to be one of the first coaches on  board.
The first Padel certification course is due to be held in Barcelona in May, what were the reasons behind the course being in Spain?
Spain is the biggest Padel nation in the world. They have a lot of professional players, and coaches, so it made sense to bring the first certification to where the heart of the game is.
People say 'Transitioning from Tennis to Padel coaching and playing is an obvious step'.  What are your thoughts on this statement?
Tennis is a very complete sport, it makes you ready for all kinds of life situations. Tennis is also a very popular professional sport, more so in singles than doubles. Padel on the other hand connects that professionalism with dynamic, fun padel court infrastructure and teamwork! Most Padel is played with a partner.
Is the GPPCA Padel Coaching Qualification for coaches that are already certified by their federations or can new Padel coaches be certified?
The GPPCA has 3 levels of certification, so coaches can join our coaching courses at whatever level they wish.  If they are first time coaches then 'Level C' is the ideal first step into Padel Coaching.  You can read more information on this on the GPPCA website – http://gppca.org/certification/
Finally I have seen 'Padel' spelt 'Padel' and 'Paddle'.  What is the correct spelling and what are the main differences?
It's the same, it was called 'paddle' at the beginning, then European countries started calling it 'Padel' but now the word has been changed back to 'paddle'. 
Thanks very much Gregor for being available to answer these questions.  If you are reading this and wish to sign up for the first GPPCA Padel Certification Course in Barcelona, please click here.  Do not forget to mention my name (Mark) as the 'discount code' to make use of a 10% discount, and please contact myself or Gregor Ficko direct.  However, if you would like to see more information on the course particulars, please click here.
 Mark Wylam (Owner sportsprosconnect.com)