Mark: Hi Conrad! It's great to have you here. Can you start by telling us a little about yourself and your career in tennis?
Conrad Singh: Absolutely. I began my coaching journey over three decades ago, during my last year of high school. I've played tennis at various levels, from professional team tennis to satellite tournaments. I completed a sports science degree in Melbourne, Australia, specialising in biomechanics. Early on, I developed a strong passion for coach education and was part of the team that created Australia's first national coach syllabus.
I've coached around the world, with significant stints in Australia, Europe, Japan, and China. Currently, I serve as the CEO of Centercourt Tennis Academy in New Jersey, USA. My career has allowed me to work with players at over 50 Grand Slams, and I'm deeply committed to player development and coach education.
Mark: Congratulations on your impressive journey! Can you share your personal highlight as a tennis coach, former academy owner and now CEO of Tennis at CenterCourt USA?
Conrad: It's challenging to pick just a few highlights from my 30-year career, but being part of my own children's tennis journeys is profoundly rewarding. Another highlight is witnessing China's transformation in tennis, from average to producing top-level male players. I had the privilege of working with the Chinese national team, contributing to their development.
Mark: You've been leading the way for years, but visa issues have sometimes limited international coaches' engagement in the US. What's your perspective on this situation?
Conrad: Coaching in the US offers excellent career opportunities due to the vast number of tennis enthusiasts here. The key to success is staying educated and holding internationally recognised affiliations. To work in the US, aspiring coaches should build a strong CV and adopt a long-term, career-focused approach.
Mark: You've recently been looking for coaches for your New Jersey Clubs.   Can you tell us more about that?
Conrad: Centercourt is dedicated to innovation and setting high standards in tennis. We aim to help coaches build careers and elevate the industry globally. We actively seek energetic, career-minded tennis coaches to join our team.
Mark: When hiring an international tennis coach, what traits and qualities do you look for?
Conrad: Above all, we look for good people who are hardworking, adaptable, and positive. A coach should also be stable, driven to improve professionally, possess soft skills, and exhibit high integrity. Continual investment in self-education and qualifications is crucial for those seeking international opportunities.
Mark: The need for top-class coaches is a common concern in the US and worldwide. What are the reasons behind this, and how can the tennis industry address it?
Conrad: In the US, it's legal to be a coach without qualifications, unlike countries like Australia and England. Encouraging NCAA athletes to enter the industry with some level of accreditation is one potential solution. Maintaining professional standards requires a solid mentoring system and high-level professionals' involvement. The industry can benefit from organised coaching courses and a stronger commitment to personal qualifications.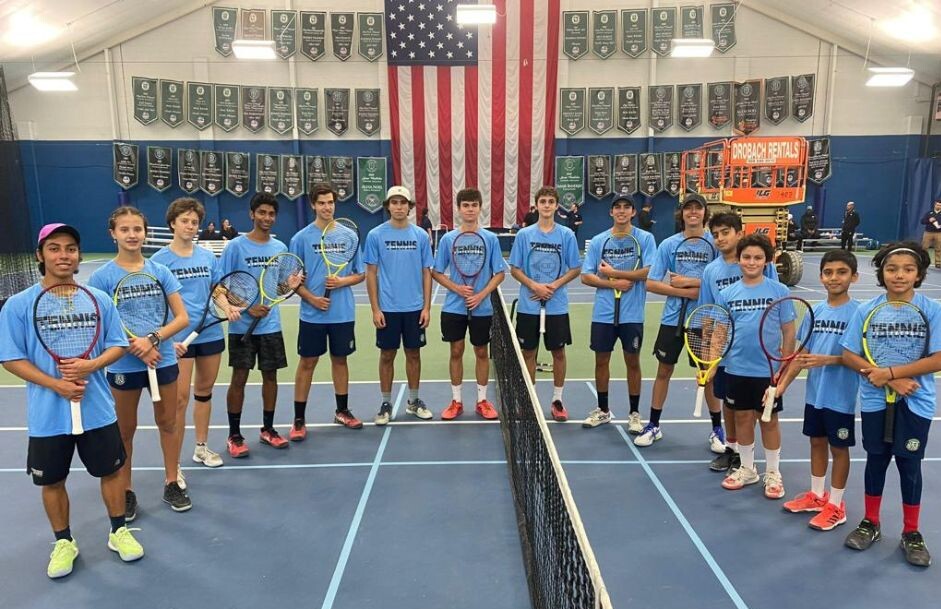 Mark: Finally, who are your predictions for this year's Grand Slams, and do you have insights on the Junior Grand Slams?
Conrad: Keep an eye on young talent Darwin Blanch in the juniors, a player poised to dominate. At the pro level, Alcaraz may face challenges, and Holger Rune is one to watch. The resurgence of American players in the top 20 is exciting. On the women's side, Coco Gauff is set for a big year.
Mark:Thank you, Conrad, for sharing your valuable insights and for supporting SportsProsConnect. Your contributions to the tennis community are truly commendable!
Conrad: It's been a pleasure, and I'm impressed with the opportunities SportsProsConnect provides for coaches worldwide. I'll continue to support this remarkable organisation and wish aspiring coaches the best in their endeavors.
Centercourt Academy: https://sportsprosconnect.com/profiles/centercourt/
Conrad's Coach Profile: https://sportsprosconnect.com/profiles/conradsingh/