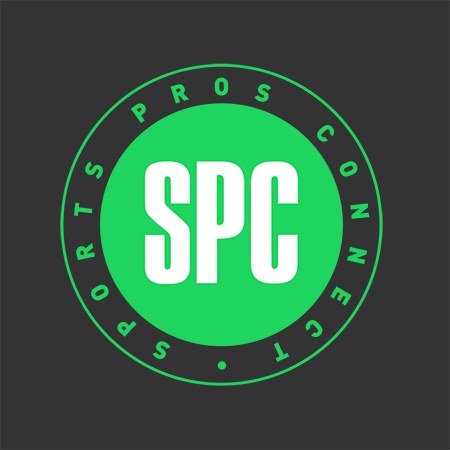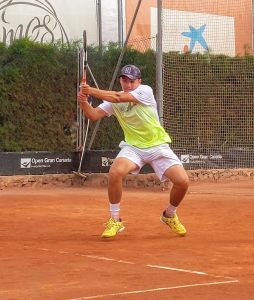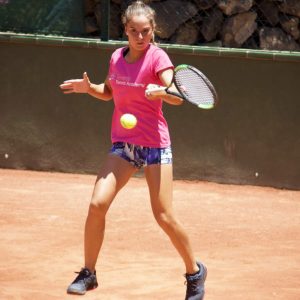 Good morning Kris Gray, its great to have you here with us today!  Please introduce yourself to our readers and give us your background in tennis?
Good Morning, I am a Scottish tennis coach, but I grew up mostly in Spain for most of my childhood. I did move around a fair bit with my parents, and in doing so had the oportunity to be part of a few of the leading academies at the time like Bollitierris' where i spent some time as a 12 year old.
At 14 I started playing full time tennis in Barcelona in the Catalan Federation, which at the time was the world hub of mens tennis, so I lived and trained with many top ATP players. At the crossroad age of deciding to play on the full time circuit and travel I made the decision to go straight into coaching instead of playing. Something I wasn't sure about at the start, but as I found my niche in coaching competitive players i knew I was on the right track.
From then, true to my nature I went all in, and spent the next 7 years learning and developing until gaining my level 5 LTA Master Performance Coach as the youngest in Britain at the time as a 24 year old.
Thanks Kris! Tell us more about TTA and the facilities and team you have in Tenerife?
My daughter being born in 2013 was the main reason for deciding to move back to Tenerife and start up the Academy. So in 2014 my family and I moved out and founded Tenerife Tennis Academy with a partner from Russia Maks. Together we have the same vision, and work every day to create the best training environment for our players.
We Founded Synergy Study Center in 2016 which is our on site school and study base for our athletes. I say we, but in reality if I didn't have a chance encounter with our head teacher Liz, I think we would still be scratching our heads on how to create a school. Liz is a fantastic teacher and organiser, and I owe everything the school has achieved to her.
Where did your inspiration come from to create TTA and what are your aims and goals for the academy?  
To me the Academy is about people, and we are so lucky in Tenerife to have so many amazing people. Our vision is about creating the right team. If you can get the right people working well together, that is the secret to success.
I  was running an academy I set up in Scotland, and I also ran the regional performance program for the west and south of Scotland in the biggest centre in Glasgow, (Scotstoun). We had 8 beautiful indoor courts, heated, it seamed the perfect place, but there was always something missing, something you can't buy, we never trained outside in the sun.
Outdoor tennis is completely different to indoor tennis, and the reality is that professional tennis is played outdoors int the sun. So to me there is one place in Europe that you get the sun 365 days per year and that is the Canary Islands! That is where the inspiration to set up the academy here came from. It is the worlds best climate to play tennis in, all I had to do is to create a world class team, and we would really have it all!
Tell us about the local competition on the island?  Is there many tournaments for your players or do you have to do much travelling around Spanish mainland?
Spain is famous for tennis worldwide, and that is largely to do with their competition structure. Competition is rife here. Even on Tenerife for being a small island you would be surprised at the level of competition. So we get to play some nice local competition, but that is not the best part…
Everybody who is resident here on the island get 75% off every domestic flight to other islands  to the mainland, and there are dozens of flights every day. That means we can travel to Barcelona for less than it would cost someone to drive from valencia for example.
This helps massively and really opens up the whole of Spain to us for competing! Another benefit being such a popular tourism destination is that we can fly pretty much to any major city in Europe direct, this helps us a lot when planning tennis Europe and ITF trips.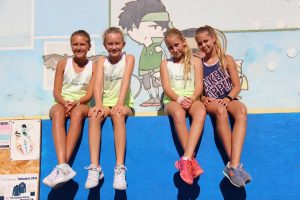 Tell us about your Full Time Programme Kris…  What are the benefits of players coming to you over other academies in Spain?
Players these days really are spoiled for choice, there are a lot of good academies out there, some more commercial, and others more boutique academies like ours. I like to think that being a young academy and full of aspiration, that we are really committed to each one of our players.
Being a boutique academy allows us to personalise our players training much more, and adapt training, school and tournament schedules all the time to suit each players circumstance. We really get to know our players, and I believe that is when you can really achieve the best results from them!
Finally, how has COVID-19 effected your business in Tenerife and when did you get back on court full time?
I looked at the situation as a challenge, the same way I would ask my players to react in difficult moments, so we immediately went online. The school was the first priority, and we were informed on Saturday afternoon that we had to be in lockdown as of Monday…
On Monday morning our students were set up online with their normal study schedule. We were doing 2 live fitness sessions per age group and level every day through Zoom with our S&C coach. I then set up a whole tennis project online for all the theoretical work we always wished for enough time to be able to do, so now we had the time. I also had our players read some really great books and completed nutrition and mental toughness projects among others.
It was hard work but I had a lot of fun creating it, and now I have a resource there for ever that I will keep adding to! Now we have entered phase 3 and we are operating almost as normal, with the exception of some additional safeguarding measures.

Thank you very much for taking the time to chat with me today Kris.  We hope you have a successful summer season and beyond.  If you have an enquiry for Kris, you can reach out to him via email on kris@tenerifeta.com
Likewise if you would like to be interviewed in this format on a topic of your choice, please dont forget to contact Mark Wylam via Whatsapp on +353867922188 or email on info@sportsprosconnect.com

Mark Wylam (Owner Sportsprosconnect.com)