Report This Page
If you think that the content on this page this page contravenes our Terms & Conditions please let us know and we will take a look. 
Tarek Al Khateeb - Tennis Coach
Tarek Al Khateeb
My name is Tarek and I am an Egyptian tennis coach.  I have played tennis for 30 years and coached in various countries for the last 16 years.  Due to the current economic climate, I am looking for my next role internationally.  I have good experience with all ages in privates and group sessions.  My passion is to coach and teach players to improve, and it makes me happy and proud.
I am interested in finding more about academies around the world, and to gain a new experience and new environment.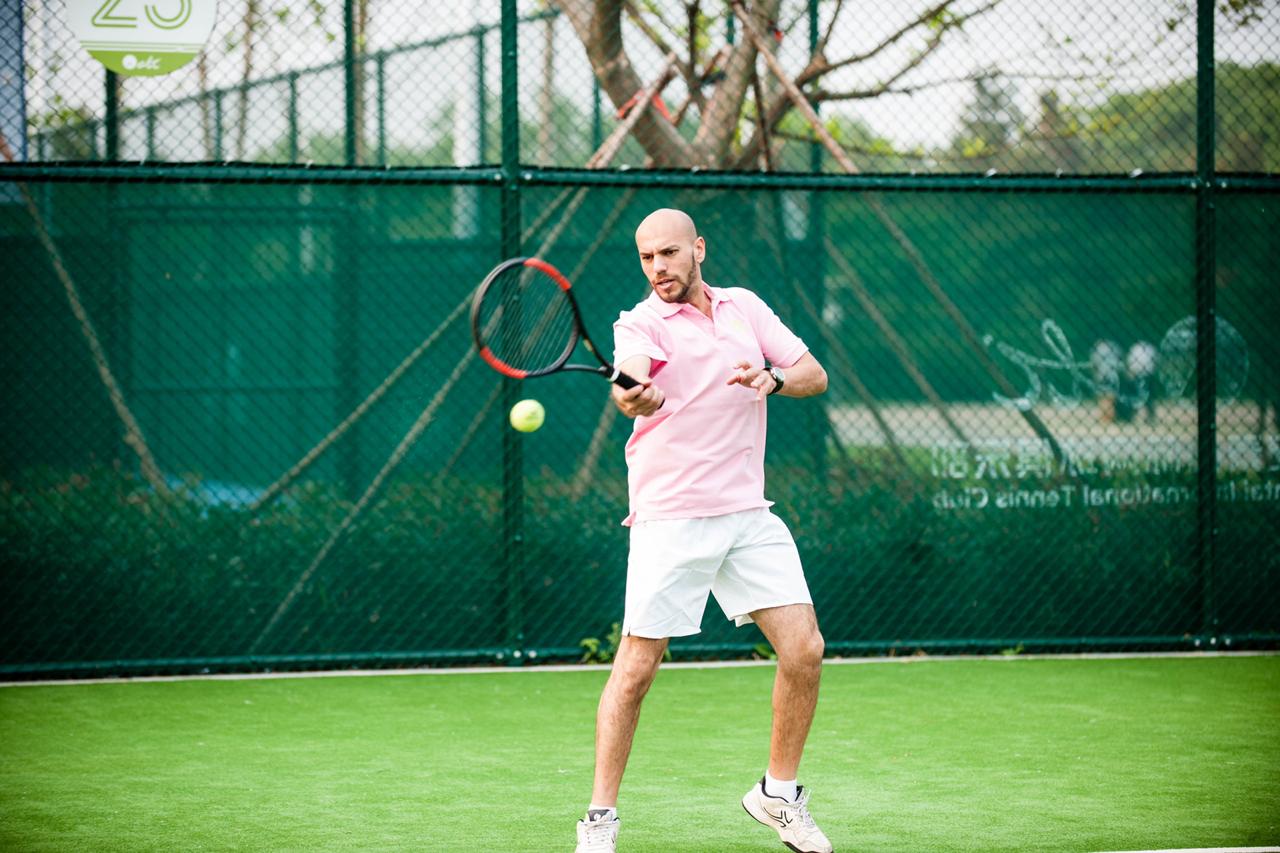 Qualifications
GPTCA B-LEVEL International Coach (2015) Egypt
GPTCA C-LEVEL International Coach (2014) Egypt
ITF Level II Certificate (2014) Egypt
16th Worldwide Coaches Conference (2009) Spain
Inspire2Coach Mini Tennis Certificate (2009) Egypt
ETF Organizing Team in the Henin and Petrova exhibition match in Cairo, Egypt 2009
ITF Play & Stay (2008) Egypt
ITF Level II (2008) Egypt
ITF Level I (2008) Egypt
Coaching times & fees
Please contact Tarek directly for more information on his availability and costings
He can be contacted directly via email on bibo_100@hotmail.com
Or by call or message on WhatsApp +201001412314
Further information
Reference:
Mohamed El Ghazawy: Tournament Director in Sharm El Sheikh "Futures Tournaments for Men & Women" (EGY)
Tamer El Sawy: Former Davis Cup Head Coach, El Sawy Tennis Academy Owner in Florida, USA and GPTCA president in Middle East
Khaled Farouk: Egyptian Tennis Federation Head Coach
Here is Tarek on court with one of his junior players.
Tennis Playing:
Played ITF juniors and professional Circuit (Satellites and Futures) tournaments.
Highest rank number 15 Men , number 8 U18 in Egypt
Played for El Ahly Club (1998-2004), Tawfikia Club (2005 – 2009) in Egypt
Other qualifications:
Fluent in English, Arabic Mother Language.
Computer literate.
Driver's license.
Other interests:
Internet, Football, Music, travelling
Experience
Tennis Employment:
Mar 2020 to date Shooting Club October Tennis Academy Head Coach (Egypt)
Oct 2018 – Feb 2020 Antai International Tennis Academy Head Coach in China
Sep 2016 – Sep 2018 General coach for the 1st team and U16 head coach at Al Ahly SC (Egypt)
Summer 2015 and 2016 Competitive players coach at Abrie Du Plooy Tennis Academy in USA
June 2015 Tennis & Technical Director at Deuce Tennis & Fitness Academy (Egypt)
2013-May 2015 Al Ahly Club U12 and U14 Head Coach (Egypt)
2013 U14 Egyptian National Team Head Coach Qualified to the juniors World Cup
2012 Al Ahly Club U10 and U12 Head Coach (Egypt) 2010-2011 Al Ahly Club Men and Women Head Coach assistant (Egypt)
2005-2009 Katameya Heights Tennis Academy Head Coach assistant (Egypt)
2004 Egyptian Fed Cup hitting partner and Private Coach to some players
WTA/ITF Private coaching career:
2019 WTA player Ons Jabeur ranked 31 WTA worked in her team in China Open tournament
2014-2018 WTA player Mayar Sherif, top rank #132 in singles (Current)
2010-2015 
WTA player Magy Aziz, top rank #935 in singles, #764 in doubles and #1 in Egypt for 5 consecutive years, having lost only 1 singles match in all local tournaments
ITF private coach of many players, some of them was in top 15 (girls) and top 10 (boys)
Worked with Sandra Samir when she was playing juniors U14 (Former world no. 13 ITF and top 400 WTA now)
Worked with Youssef Hossam when he was playing juniors U12 (Former world no.8 ITF)
Local junior players Private coach with players from age U12 to U18, some of them are ranked #1 in Egypt
2007-to-date Traveling coach: Tennis Europe Events, ITF Events and WTA Events