Report This Page
If you think that the content on this page this page contravenes our Terms & Conditions please let us know and we will take a look. 
Benjamin Martinez - Tennis Coach
Benjamin Martinez
My name is Benjamin Martinez, I am from Argentina. I am an International Coach GPTCA ATP Certified Level A, with 39 years of international experience in the Tennis Industry, having played and coached Tennis in more than 75 countries.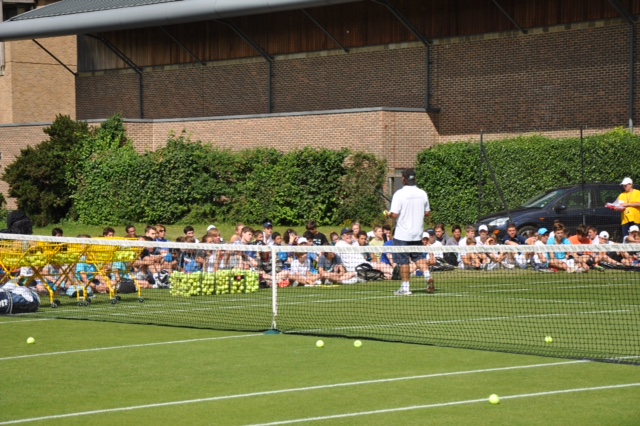 Qualifications
2019-to-date – GPTCA International Coach ATP Certified Level A
1992-to-date – International Head Coach AAT Certified
Coaching times & fees
Contact Benjamin directly via email on benjmar22@gmail.com
Or by call or message  on WhatsApp on +49 1520 3949292
1984-1991 ARGENTINA AND WORLD WIDE HIGHLIGHTS
As a player I competed in:
Professional tournaments in France, Argentina, Brazil, Austria, Germany, Cyprus, Ukraine, Morocco, Greece, United States, Chile, Italy, Portugal, etc.
ATP Challengers in Maranhao, Brazil, etc.
ITF Satellite Circuit in Portugal, Argentina, Brazil, Yugoslavia, France etc.
Campeonato de la Republica Argentina ATP Buenos Aires 1987
Juniors ITF Tournaments in Livorno ITA, La Spezia ITA, Villach AUT, Klosters SUI, etc.
Orange Bowl USA 1985
And many more…
Dear Players, Board Members and Tennis Parents around the world!
I am looking for a new full time contract starting from July 1st 2023.
Will be very much appreciated if you could help me to get in contact with a Club, Resort, Academy, Regional or National Federation or a Private Family who can be interested to work with a Coach of my qualification.
Here is some short information about my Tennis Career:
My name is Benjamin Martinez, I am from Argentina, ATP Level A Certified International Coach, with 39 years of international experience in the tennis industry worldwide, I have played and coached tennis in more than 75 countries.
Best Achievements:
Coached 24 Grand Slam players between Juniors ITF, ATP and WTA.
Head Coach of 2 Davis Cup Teams, Costa Rica in 1999 and Saudi Arabia in 2000. ( Winning in Jordan with Saudi Arabia the Asia/Oceania Group in April 2000)
Winning a Bronze Medal in Dubai with the Saudi Arabian National Menu2019s Team in the Gulf Championship in UAE 2000.
Winning the All African Championship under 18 with the player Magy Aziz from Egypt in Egypt 2004.
Winning the Delhi and the Mumbai Open Under 18 with the player Basak Eraydin from Turkey in India 2010.
Winning the All African Championship in Womens with the player Sandra Samir from Egypt in Congo 2015.
And many moreu2026
The Global Professional Tennis Coach Association (GPTCA) (gptcatennis.org)
Although my CV clearly shows my specialty in high performance and professional tennis, I have a great experience in all levels, from club players, from beginners to advanced, to the best professional players worldwide, also with VIP clients in Resorts and high society families around the world.
I have a very open personality, with a lot of charisma and positive energy all the time, I also have a great facility to connect with people of all ages and nationalities.
I have natural abilities to lead and motivate both, players and coaches.
I am looking forward to hearing from someone interested soon!
Kind Regards!
Benjamin
Experience
12/2015 till present
OWNER AND DIRECTOR OF BENJAMIN MARTINEZ TENNIS ACADEMY Operating Worldwide
11/2020 till present in Germany
06/2020 till 10/2020 in Zadar Croatia and Vienna Austria 10/2019 till 03/2020 in Leon Mexico
06/2019 till 09/2019 in Calabria Italy
04/2018 till 04/2019 in Braunschweig Germany
09/2017 till 03/2018 Pro Touring Coach in Cyprus, Norway, Germany
12/2015 till 08/2017 in Cairo Egypt, Luxembourg, Qatar, Indonesia, Lebanon plus ITF Senior Tour
2015 HEAD COACH PRO TEAM SHOOTING CLUB DOKKI CAIRO EGYPT
Best player: Sandra Samir (EGY) – Best ITF Rank No. 13, Best WTA Rank No. 361
Egyptian Professional Tennis League, Dawry 2015
09-12/2014 PRO TOURING COACH OAXACA MEXICO
Best players: Andrea Perez Lopez (MEX) and Ana Luisa Perez Lopez (MEX)
06-08/2014 HEAD COACH AT JMT OXFORD ENGLAND
10 weeks International Summer Tennis Camp on the grass courts of the University of Oxford
03-06/2014 DIRECTOR OF TENNIS TLAXCALA TENNIS ASSOCIATION MEXICO
Juniors Mexican Tennis Olympics Veracruz May 2015
Pro Touring Coach in the following National Mexican Tournaments: Pachuca, Tlaxcala, Monterrey, Veracruz
2013 09-12/13 PRO TOURING COACH MARK KEVIN GOELLNER TENNIS ACADEMY
Best players:
Sabine Lisicki (GER)
Oscar Otte (GER)
Pavol Cervenak (SVK)
Erik Chvojka (CAN)
Andreas Mies (GER)
11/2012-01/2013 DIRECTOR OF TENNIS – CRYSTAL SPORTS TENNIS ACADEMY DUBAI
2012 BENJAMIN MARTINEZ TENNIS ACADEMY GERMANY
Coaching the team Mens 40+ in the category Erste Regionalliga
Best player of the team under my command: Andrei Cherkasov (RUS) Former ATP number 13.
Winning the titles Boys under 12 DTB, Boys under 14 DTB, Girls under 10 DTB.
2010-2011 PRO HEAD COACH CLUB ISTANBUL ENKA INTERNATIONAL TENNIS ACADEMY TURKEY
Coached Professional and Junior players from Poland, Australia, Turkey, Pakistan, Uzbekistan, England, etc. such as Cem Ilkel, Skye Hopper, Basak Eraydin, Brydan Klein, Tuna Altuna, Ipek Soylu, Sammy Iftikhar, Melis Sezer, Cagla Buyukakcay, Jarmila Gojdosova, Arsen Asanov, Samuel Groth, Sandra Zaniewska, Jett Cash, etc.
1992-2009 WORLDWIDE TOUR HIGHLIGHTS
Coached Indian Junior players on the ITF Tour.
Prepared intensively in Valencia Spain ITF Junior players for the world-tour.
Head Coach Benjamin Martinez Tennisschule in Bergheim, Salzburg Austria.
Conducted Tennis Camps in Greece, France, Netherlands, Germany, Switzerland, Yugoslavia, Austria, Hungary, United States, Spain, etc.
Head Coach of the best team competition Boys and Girls under 12-14-16-18, Mens and Womens, Shooting Club Cairo, Egypt.
Coached national Junior players in Argentina Top 10 ranked under 14 and 16.
Pro Coach of Clube Bahiano de Tenis in Brazil.
Pro Touring Coach of USTA Junior players in Dallas, Texas.
Director of Tennis at Benjamin Martinez Tennis Center in Brazil.
Head Coach of Costa Rica Country Club.
Testimonial
Benjamin Martinez is a World Class Coach with all the technical, methodological and analytical resources of the game to develop first level players.
Fernando Segal, President of the ATP in Latin America, Coach of the year by the ATP in the World Tennis Conference 2021.