Report This Page
If you think that the content on this page this page contravenes our Terms & Conditions please let us know and we will take a look. 
Bibaswan Deb - Tennis Coach
Bibaswan Deb
I bring in a full-cycle perspective to developmental tennis. I have been a professional tennis player and then a professional tennis coach before I embarked on my sports psychology journey. I have also had the good fortune to train under some of the best coaches in India, to name a few Mr. Akthar Ali, Garry O'Brien, Ronny Sarker, Kalyan Singha, Sabyasachi Guha, Shane Nyss, and Ranadeep Moitra.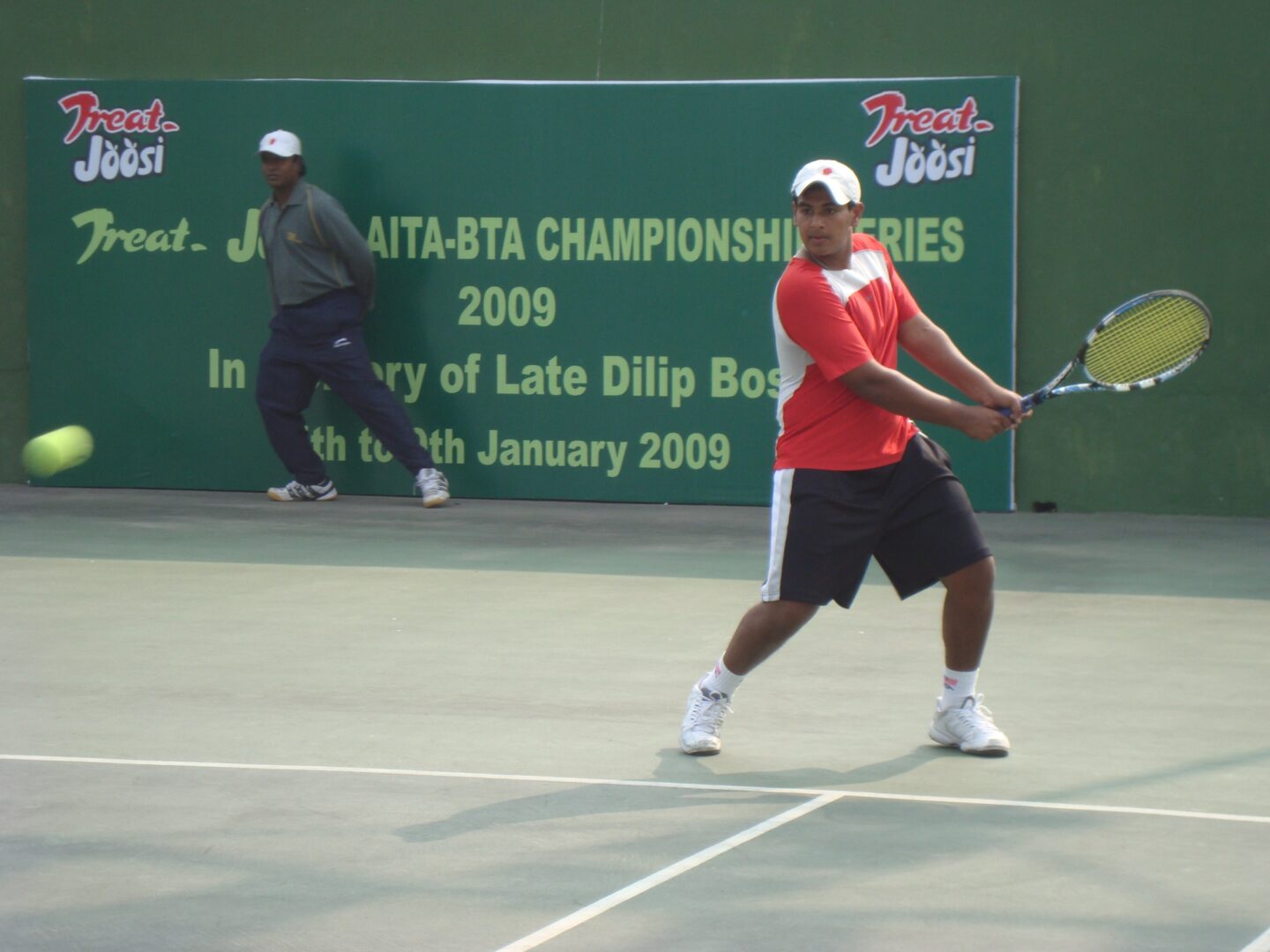 Qualifications
RPT – Tennis Director
USPTR – Elite Professional
The Behavioral Institute – Distinction in sports psychology
Coaching times & fees
Please contact Bibaswan direct via email or WhatsApp.
He can be contacted via WhatsApp on +91 9916715363
Or you can contact him using email on bibaswan_deb@yahoo.co.in
Further information
SAT sports tennis academy
TAMS tennis academy
Noah Tennis Academy
I was also fortunate to play doubles with Davis Cuppers, Saurav Panja, and Nitin Kirtane and was mentored by former Davis Cupper Mr. Prahlad Srinath and current Davis Cup Coach Mr. Zeeshan Ali.
As I dug deeper and deeper into how an individual can get to their potential best, the idea of a systemic science-based approach always came to the forefront. The most important being the mindset, followed by fitness. My passion lies in both the mental and physical aspects of the game, and I offer my services to anyone who needs it. Below are some of my highlights:
Highly ranked junior in ITF
Ranked top 30 in men's India 2017
Worked with several Indian top 10 Players (juniors and women's) as full time and travelling coach with exposure in Africa, Europe, and middle east.
Experience
Jul 2019 – Current: Coaching Partner Tennis & Fitness at TAMS Tennis Academy, Bangalore
Coaching support (Mental, Physical, Tactical, Technical, Emotional, Tournament Plan) through planning group/individual lessons to the top players playing the National / International circuit and managing the programs and coaches. Nidhi Chilumala: Women's Top 20 Rurik Rajini : U14 no. 20
Oct 2015 -May 2019: Travelling Coach/Personal Coach at SELF, Bangalore
Personal Coach and Travelling coach to Riti Agarwal ‑ U 18 India top 30, ITF top 1000 Vivek Gautham ‑ Top 50 India
2012-2015: Head Coach at SAT Sports Pvt Ltd, Bangalore
Head Coach at Sat Sports for 3 years. Made programs for International, National, Intermediate & Beginner players. provided one on one services for Tennis Specific Fitness, Footwork, Technique, Match Guidance & tournament Support.
Name of Players trained: Kyra Shroff: Women's India No. 1, WTA 230 Bhuvana Kalva: Women's India Top 10, WTA top 500 Arantxa Andrady: Women's India Top 20 Vasisht Cheruku: Boys U‑16 no. 1, ITF 142 Prajwal Dev: Boys U‑18 no. 1, Men's top 20 Nikhit Reddy: Boys U‑16 no. 5, ITF top 500 Nandini Das: Women's Top 100
Summary:
10 years of coaching experience
Creating and managing programmes for academies for all batches (Pro, advanced, intermediate and beginners)
Travelling coach for junior, men's and women's players
Online consultation – tennis fitness programs, mental toughness development
Digital marketing for tennis
Testimonial
Bibaswan has been working with Dylan, for the last 4 years. He is been an excellent coach, he is built his basics, Dylan has a good foundation. Most of his progress came during the one on ones that we did with bibaswan over a long period of time. Which helped him play smirkva bowl and now get into Rafael Nadal Academy. We are very thankful to Bibaswan for his efforts with Dylan.
Stephen Remedios (father of Dylan Remedios)
Testimonial
My son Saatvik has been training with Bibaswan for the last 3 years. Bibaswan is an extremely rounded coach, its very rare to see such young athletes at this age so passionate about coaching. His preparedness is unparalleled, I have seen him run through his sessions with saatvik having the sense of what needs to be done throughout the session. We are very grateful for efforts Bibaswan has put in with Saatvik.
Gokul Subramanian (Father of Saatvik Subramanian)
Testimonial
Thank you so much for being the best coach. Not only did I learn how to improve my game, but I have learnt so much about how to have a positive mindset generally in any situation. I had an amazing time training with you and travelling with you for tournaments. Thank you so much, ever grateful for your efforts.
Riti Agarwal (ITF top 700)