Report This Page
If you think that the content on this page this page contravenes our Terms & Conditions please let us know and we will take a look. 
Bojana Jovanovski - Tennis Coach
Bojana Jovanovski
Bojana Jovanovski Petrović is a retired Serbian tennis player.  In her career, Jovanovski won two singles titles on the WTA Tour and one WTA 125K series singles title. On 4 August 2014, she reached her best singles ranking of world No. 32.
Bojana retired from playing in 2018 and has used her passion for the game to start coaching.  Bojana is now looking for her next role.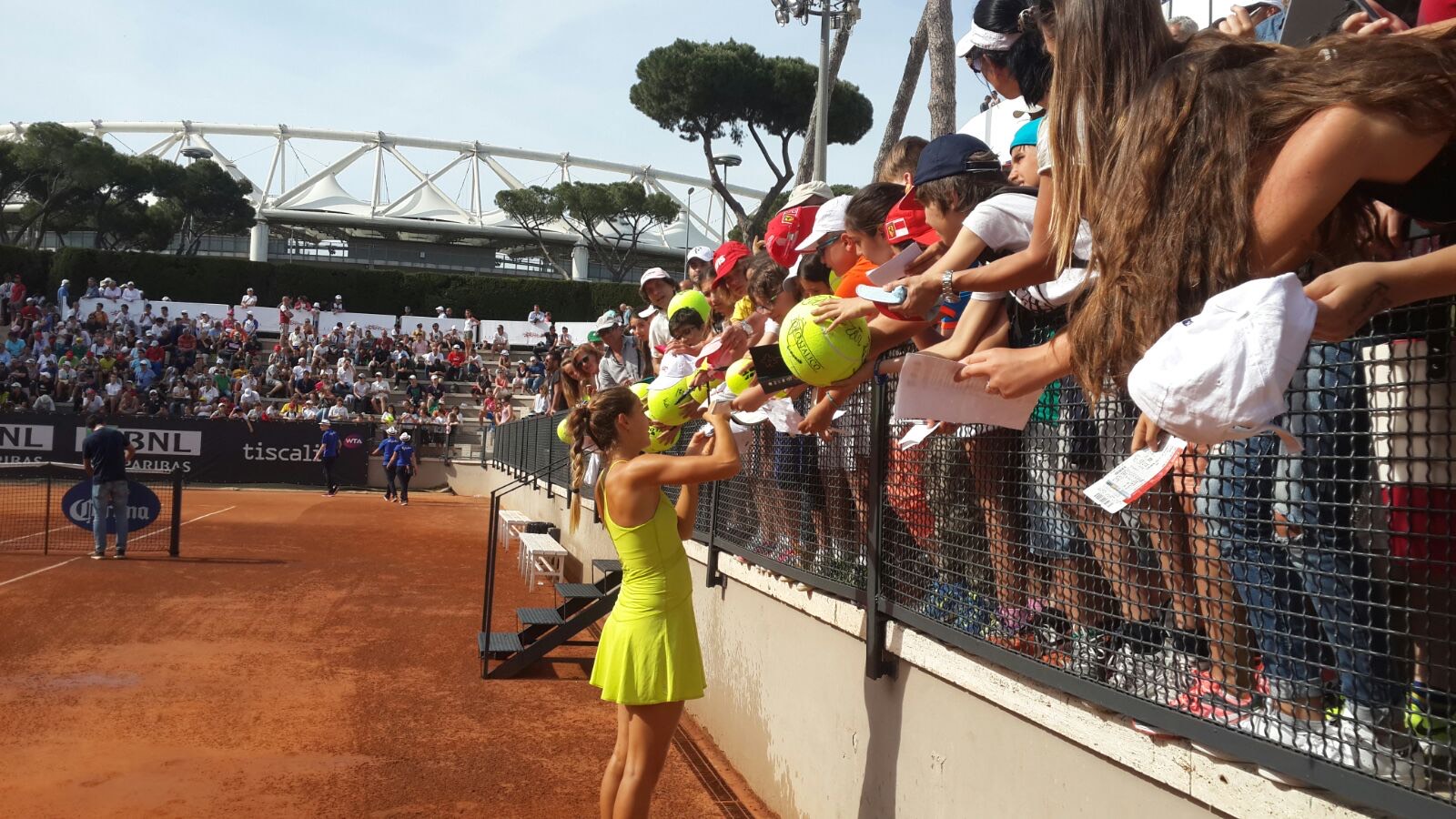 Qualifications
High school of tourism – specialist for major-tourist agent 2006-2010.
University of Belgrade, Faculty of Philosophy, Department of Psychology.
GPTCA(Global Professional Tennis Coach Association):"A" level
International Coach. – "B" and "C" licenses issued by Tennis Federation of Serbia
Coaching times & fees
Please contact Bojana direct for more information about her coaching fees and availability
She can be reached on email bojanajovanovski@hotmail.com
Bojana Jovanovski vs Sloane Stephens Australian Open 2013 Highlights
A few images of Jovana in recent times:
Experience
Career High WTA ranking in singles 32.
HIGHLIGHTS
Won three WTA titles in singles: – Tashkent 2013 – Baku 2013 – Ningbo 2013
Two times runner up at WTA tournaments (Tashkent 2014, Baku 2014)
WTA premier (700 000 $) event semi-finalist (Sidney 2011)
The youngest player in the top 100 in the 2010 WTA ranking.
Grand slams – from 2009 to 2016 and 2018. Best results: Reached fourth round at Australian Open 2013 – Third round at Roland Garros and Wimbledon.
Member of Fed Cup team od Serbia from 2009 to 2016. – 2012 finalist. –
Won Fed Cup heart award 2011. – Award of Olympic committee of Serbia for Women`s team of the Year