Report This Page
If you think that the content on this page this page contravenes our Terms & Conditions please let us know and we will take a look. 
Breanna Cerasa - ITF Tennis Player
Breanna Cerasa
Hi, my name is Breanna Cerasa. I'm an 18 year old ITF Pro Tour player from Australia, with a proud Italian heritage. My aspirations are to primarily base myself in Europe over the next 3-5 years and compete extensively throughout that part of the world. Originally from Melbourne, I made the decision over a year ago, to move to Brisbane and train full time as a professional. This has enabled me to access and work closely with a strength & conditioning coach, sports psychologist and sports nutritionist. My attitude is, if you commit to achieving something extraordinary, give it 100 percent and leave no stone unturned.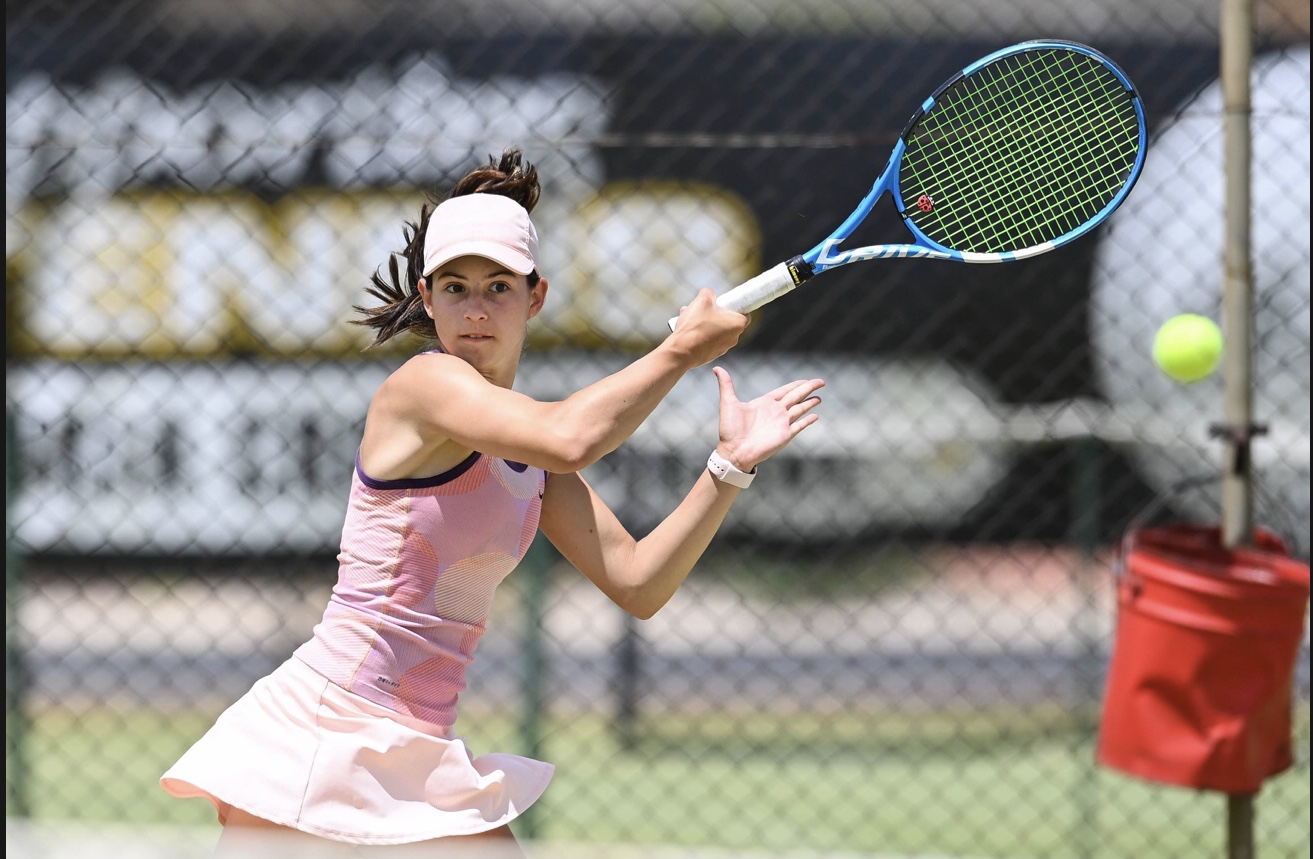 Education & Rankings
Senior year secondary school student
Playing experience
Aust Money Tournament level, ITF Junior Tour, European Junior Tour, ITF Pro Tour
About you
Date of birth: 26/08/2004
Hand Used: Right handed
Height: 165cm
Racket: Wilson Blade 98 (16/19 string pattern)
Clothing: Asics
Shoes: Asics
Any Sponsors: –
UTR: 8.55
Favourite Player: Victoria Azarenka and Andrey Rublev
Career Aspirations: To be a Grand Slam champion
Favourite Tournament: Wimbledon
Best Surface: My best surface is hard court. However I also love playing on grass
Best Win: Warrnambool Open on grass. It was my second tournament after returning from a stress fracture and I defeated the 2nd and 4th seeds en route to winning the final
Goals for the coming year: To spend most of my year competing in the northern hemisphere and winning at least 50% of the matches I compete in
Favourite Quote: 'To uncover your true potential, you must first find your limits, and then have the courage to blow past them'
Current and Previous Coach, Club & Academies
I'm currently coached by Damon Lucht of Redline Tennis in Brisbane.
As a junior:
I was coached by Marc Sophoulis at MITS (Melbourne International Tennis School), and later by Beti Sekulovski
Trained with the Australian National Tennis Academy at Melbourne Park for 3 years
Trained with Lorenzio DiGiovanni at Tennis Club Lombardo (Milan)
Trained at the University of Bath Sports Village (UK)