Report This Page
If you think that the content on this page this page contravenes our Terms & Conditions please let us know and we will take a look. 
Ariff Ata
I'm Ariff residing in Malaysia and actively doing coaching since 2016 with many exposure to the group and private sessions, officiating events and organizing tournaments around Klang Valley. I'm holding a certified ITF Level 1, Sport Science Level 2 by National Sport Institute of Malaysia and Wilderness Medical Associates of Malaysia. In addition I'm a certified Chiropractor by OMT Training.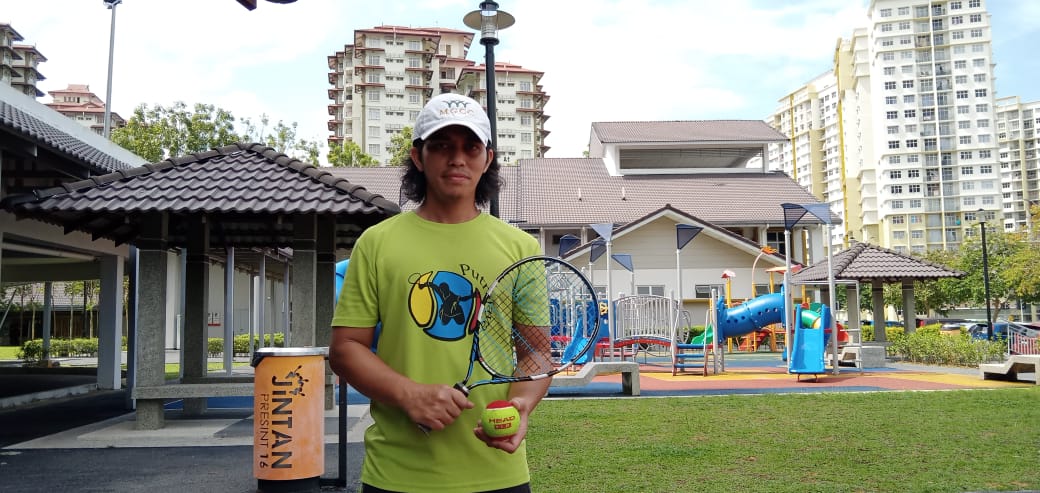 Qualifications
ITF Level 1

Duke of Edinburgh, Bronze Award Leader

Sport Science specialized in Mental Toughness

Train of Trainer, UPM

GoCoach Entrepreneur in Tennis Development
Coaching times & fees
Please contact Ariff direct via email or WhatsApp.
He can be contacted via WhatsApp on +60 17 247 2426
Or you can contact him using email on alamandatennisacademy@gmail.com
Further information
UPM Tennis Club

Alamanda Tennis Academy

Putrajaya Tennis Association 

Wheelchair Tennis Malaysia
Skills:
Exercise Program Implementation
Team Development Strategies
Performance Improvement Techniques
Creativity and Flexibility
Performance Monitoring and Optimization
Academic Eligibility Monitoring
Tennis specializing in Mental Toughness
Experience
October 2022 – Current: Varsity Tennis Coach|University Putra Malaysia Selangor
Facilitated group coaching sessions and provided individual coaching support.
Encouraged clients to find creative solutions to problems and maintain motivation.
Utilized various coaching models and techniques to maximize client success.
Promoted proper stretching, warmups and conditioning exercises to prevent sports injuries.
August 2022 – Current: Tennis Coach|Tenby International School, Setia Ecohill Semenyih
Challenged athletes by consistently using positive reinforcement and gentle criticism.
Promoted a positive environment for all athletes, which helped to diminish stress and increase enthusiasm.
Maintained equipment, facilities and inventory to avoid accidents, mishaps, and damage.
Hired a few assistants for coaching and summer camp support.
Guided outstanding players and students toward best tennis scholarship prospects.
January 2022 – Current: ITF Officials|Lawn Tennis Association of Malaysia Kuala Lumpur
Participated in team projects, demonstrating an ability to work collaboratively and effectively.
Worked well in a team setting, providing support and guidance.
Managing the tournaments especially the Umpire
January 2018 – Current: Assistant Tennis Coach|Putrajaya Lawn Tennis Association Putrajaya
Coached established tennis players in advanced game techniques and competition strategies.
Explained and demonstrated basic tennis techniques to team members.
Volunteered to coach disadvantaged inner-city youth in basics of tennis.
Taught proper physical conditioning for maximum endurance, health, and safety
January 2016 – Current: Professional Tennis Coach|Alamanda Tennis Academy Putrajaya
Cultivated community and media relations through social media and other communication channels to support the program.
Spoke to student athletes about the impact of proper nutrition and adequate sleep on overall performance.
Challenged athletes by consistently using positive reinforcement and gentle criticism.
Maintained and improved facilities for tennis programs through dedicated fundraising, grant applications and solicitation of corporate sponsorships.
Prepared athletes for special competitions and tournaments.
April 2014 to Present: Tennis Manager
Assisting University Teams, Social Tennis Club for a tournament, training and scouting future talents. Currently I'm attached to the association of Wheelchair Tennis Malaysia (WTM) for their development programs by conducting session on the weekend for their future players.