Report This Page
If you think that the content on this page this page contravenes our Terms & Conditions please let us know and we will take a look. 
Sebastian Cala - Tennis Coach
Sebastian Cala (AKA Coach Cala)
More than a decade working with top level junior players and young professionals around the world… My current location is: Jeddah, Saudi Arabia.
Looking for my next international tennis coaching challenge!!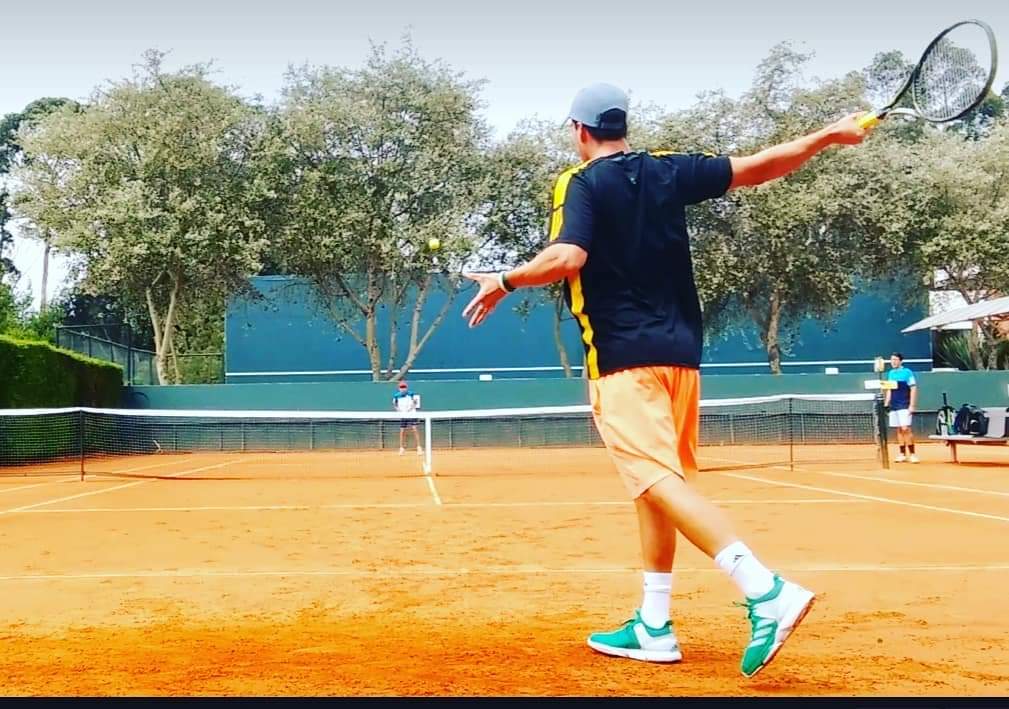 Qualifications
Certifications:
2014 PTR (Professional Tennis Registry) Coach Level II – Professional Performance
2005 PTR (Professional Tennis Registry) Tennis Instructor
Education:
2004 – 2008 Bachelor of arts in Sports Journalism "Instituto Superior Crónica", Buenos Aires, Argentina
Coaching times & fees
Please contact Coach Cala directly for more information on his availability and costings
He can be contacted directly via email on juansebastiancala@hotmail.com
Or by call or message on WhatsApp +593 98 278 7010
Further information
High Performance Coaching Highlights:
2015 Captain & Coach of the Ecuadorian National Team at "World Deaf Tennis Championship England 2015. Being born in Argentina having the possibility to be a national Team Captain for Ecuador was certainly one of the most important highlights of my career, specially because I had to work in the development of deaf players and be a part of the process of qualification.
2006 – 2007 CENARD (High Performance National Tennis Centre) Buenos Aires, Argentina. Director: Guillermo Vilas The home of high performance sports in the country, every athlete comes here to prepare his most important competition of the year and tennis wasn´t the exception, we molded some of the best tennis talent of the nation here, under the direction of tennis legend Guillermo Vilas.
Tennis Related Experience
Founder & Host of the Youtube Channel "Coach Cala TV" Currently one of the most viewed tennis channels in spanish language. The goal of this social media endeavour is to deliver high quality coaching accessible for everybody, motivational talks, and commentaries about tennis current events.
Please click the link to subscribe to my Youtube Channel
Tennis Playing Experience:
Top 10 in the northeast region, Argentina
Currently playing professional inter club doubles tournaments (south american tour)
Experience
2021 till 2022: High Performance Coach, Bahrain Tennis Federation
January/May 2020 High Performance Coach, STA Singapore Tennis Association (Cancelled due to the pandemic)
Responsible for coaching the Under 18 singaporean National Team.
PBI Tennis Professional, PBI Headquarters, Magnolia, Texas All professionals joining PBI complete an intensive training program on PBI coaching concepts, resort and club management and programming, including practical experience at the PBI headquarters tennis facility.
2018- 2019 Founder & Head Coach, CTA Academy, Cuenca, Ecuador
Responsible for coaching and travelling with some of the best high performance players of the region to national & international tournaments, including mentoring and developing the best wheelchair tennis player of the country.
2017 – 2018 Academy Director & Head Coach, Ambato Tennis Club, Ecuador
My duties included not only the entire developing of the tennis school, but also the coaching and mentoring of two number one junior players at a national level
2016  – 2017 Head Coach, Azuay University (Universidad del Azuay), Cuenca, Ecuador
I was in charge of the training and development of the university tennis team, preparing them for the national competitions and international invitationals
2014 – 2016 Federación Deportiva del Azuay, Cuenca, Ecuador
This Federation is in charge of developing the entire spectre of sports in the region, and my responsibility was the coaching of the high performance junior team and also a group of professionals
2013 – 2014 Brian Dabul Tennis Academy , Guayaquil, Ecuador
At the time for sure this was the main high performance tennis academy of the country, and my duties as a travelling coach was developing the game of a long list of top junior & professional players not only at the academy but on the tour as well.
2008 – 2012 High Performance Coach, Buenos Aires, Argentina
During all these years after working for the High Performance National Centre i was a self employed coach mainly dedicated to the development of young tennis talents.
2005 – 2009 Hurlingham Club, Buenos Aires, Argentina
One of the most traditional clubs in Argentina, home of the only group of grass courts in the country, my duties included the deve- loping of the tennis school and also the directing of the high performance academy.
2004 – 2014 Megatlon Gymnasium , Buenos Aires, Argentina
Perhaps the main gym chain of the country, a multi sport facilities that also offers tennis for a high end clientele, i coached there for a decade to a broad variety of players of every level.
2001 – 2002 Corrientes Tennis Club, Corrientes, Argentina
One of the most important clubs of the north east region of Argentina, this was my first professional coaching experience where I had the chance to work with future ATP top players.
References Available from:
René Zondag: CEO of PBI: "Peter Burwash International" E-Mail: rene.zondag@pbitennis.com
Gustavo Pinto: President of the Ambato Tennis Club. Phone (+593) 0995 124 137
José Verdezoto: President of the "Federación Deportiva del Azuay". Phone: (+593) 099771 1310
Andrea Tiezzi: Former WTA player and coach of the High Performance National Tennis Centre (CENARD) E-mail: atiezzi@hotmail.com
Testimonial
Coach Sebastian Cala has been a fundamental part of my development as a player, thanks to him I was able to take my tennis from an amateur and collegiate to a professional level In which I could won my first matches and points on the Tour. His constant and tireless efforts has been a key component for my growth not only as a player but also as a person
Diego Mogrovejo
Testimonial
The Coach Sebastian Cala has been a part of this Federation for a full year and also a very professional Captain of our National Team during the World Deaf Tennis Championship in Nottingham 2015
Guido Miguel Santillan. President of the Ecuadorian Sports Federation for the Deaf