Report This Page
If you think that the content on this page this page contravenes our Terms & Conditions please let us know and we will take a look. 
Michael Robertson - Tennis Coach
Michael Robertson
Hi. I'm Coach Mike from Johannesburg, South Africa. After leaving high school, tennis was the natural choice to pursue from a career and passion standpoint. Over the years I have accumulated 20,000+ hours of coaching as well as the guidance and apprenticeship under some of South Africa's best tennis coaches. I've grown to understand that tennis relies on it's ability to bring communities together and lay the foundation not only for high performance players to achieve their goals and dreams, but also for parents to hit a ball for the first time with their children. I love running events and tournaments and have a wide-reaching array of skills that are essential in the running and growth of a tennis school and community.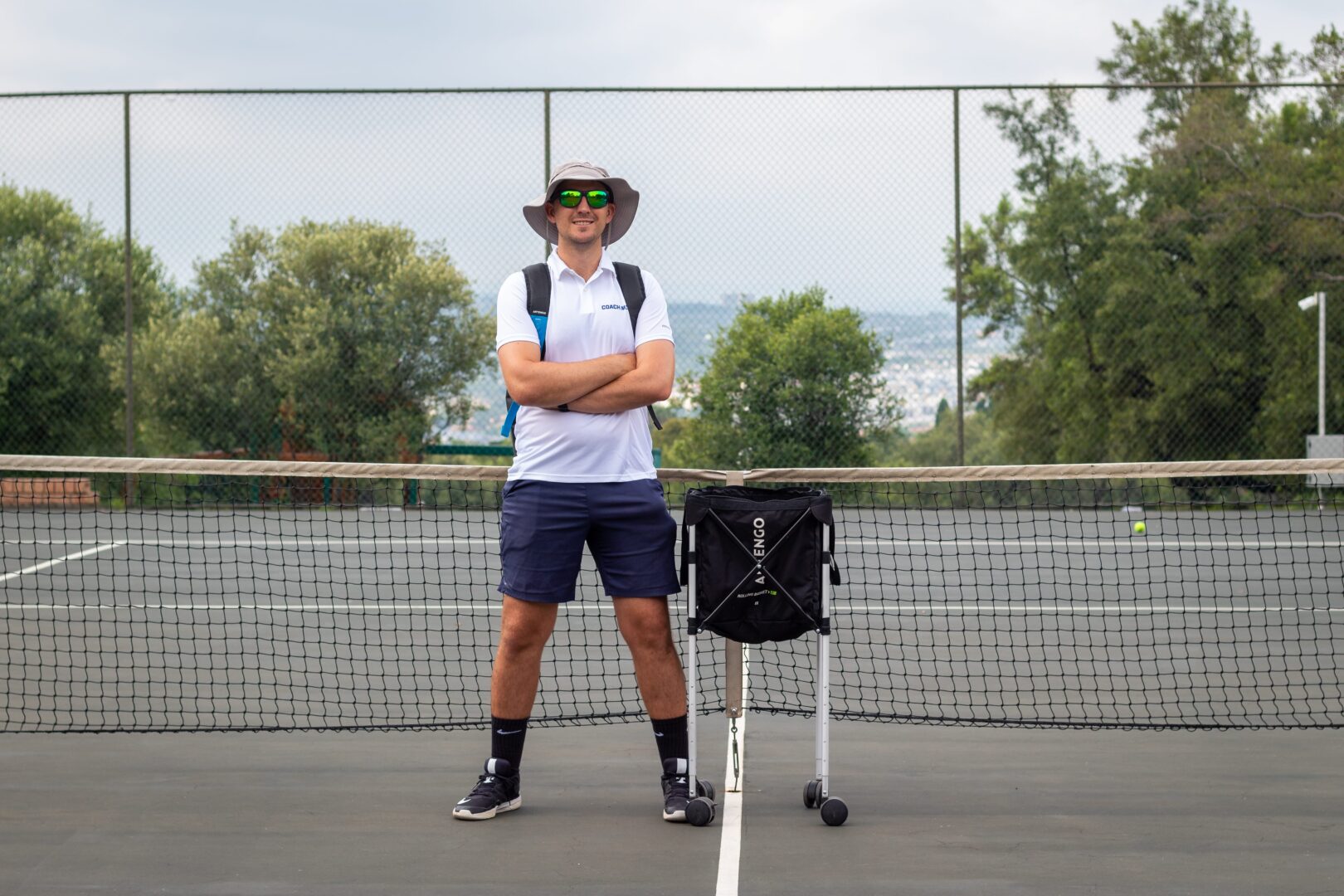 Qualifications
Level 1 ITF Coach (National Tennis Instructor in South Africa)
ITF Play & Stay (Tennis South Africa)
First Aid Certificate (Level 1)
Grade 12 Education through Beaulieu College.
Expertise:
Community Building
Speed-Tennis Tournaments
Management of Coaching Teams
Social Media & PR Management
ITF Syllabus Implementation
Schedule Building & Administration
Experience
(2023 – present): Academy Owner at Kyalami Tennis Academy
In this time, travelled to multiple school and national tournaments with students and oversaw the rapid growth and implementation of community driven programmes that necessitated the hiring and managing of multiple new coaches to meet demand.
(2020 – 2022): Head Coach & Branch Manager at Tennis Inc.
Branch Manager and Head Coach overseeing the rapid growth and implementation of community-based events within a prominent golf estate. Speed-tennis tournaments in particular brought the community to the courts and grew the interest and participation of tennis hugely. I oversaw the necessity of hiring an additional two full-time coaches
(2015 – 2020): Performance Coach at Tim Armstrong School of Tennis
Performance Coach overseeing the development of top players at Meadowridge Tennis Club. Here I was able to build a full schedule from scratch in under 1 year and brought the community together with regular and very successful events and tournaments.
(2012 – 2015): Assistant Coach leading to Head Coach at Just Tennis
Apprenticeship under on of South Africa's best coaches leading to an assistant and then Head Coach position overseeing a full schedule and managing 4 coaches at St. Andrew's School For Girls.
Testimonial
Coach Mike is the best tennis coach we have ever come across. If you're looking for a passionate coach, who sees coaching as more than a profession, Mike is your guy. He approaches coaching holistically, not only focussing on technique and match play, he also focuses on the psychology of the game (which in tennis is so important) and overall fitness. When we started with Mike, we had a goal of getting my son into TSA tournaments. Mike helped us navigate the tournaments, he helped my son get match ready for each tournament and he helped us increase his rankings. He is incredibly organised and efficient, and has such an engaging energy on the court! His passion for tennis is infectious! I can't say enough good things about our experience with coach Mike!
Chrys Maimonis
Testimonial
My daughters were coached by Mike for 3 years. They looked forward to each session. He coaches in a fun and engaging way. He made the concepts and techniques easy to remember and to put into practice. He took them from honing their technique to making them think about placement of the ball and reading their opponent. He took interest in their school games outside of squad or private lessons. Mike was always available and approachable and we appreciated his professional yet down to earth manner.
Michelle Fisher
Testimonial
Michael Robertson was employed by myself from 2015 to the end of 2019. During this time Mike proved himself to be an invaluable member of staff. His willingness to learn and enthusiasm for his coaching, was shown by the following he created in a relatively short space of time. Mike has true leadership qualities, which is backed up by his work ethic and a passion for coaching. Mike was a credit to my business. I can say with the utmost confidence that whoever has the good fortune of gaining Mikes services will not regret it. Should you wish to call me to discuss, please do so. Yours sincerely
Tim Armstrong, www.tast.co.za