Report This Page
If you think that the content on this page this page contravenes our Terms & Conditions please let us know and we will take a look. 
Nico Cavalheiro - Tennis Coach
Nico Cavalheiro
I am Nicolas and I am from Brazil, I played professional tennis and still do, I am the head coach of my family academy and I am a high level coach for 5 years. Beside coach I'm a still a professional tennis player, I play team matches in France and Suisse, I play money tournaments and this year I practice in France with Hugo Gaston ( top 60 atp player). I practice everyday with players that want be professional or play good level.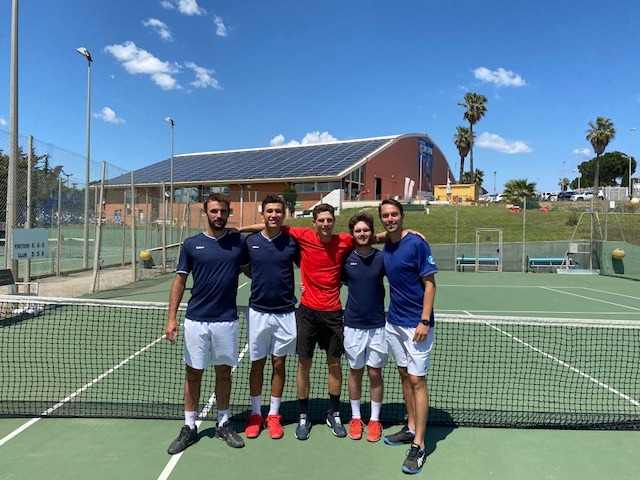 Qualifications
ITF Coaching Beginner and Intermediate Players Course – Player development
ITF Coaching Intermediate Players Course – Introduction to Strategy and tactics
ITF Coaching Intermediate Players Course – Introduction to doubles
ITF Play Tennis Course – Introduction to Tennis 10s
Coaching times & fees
Please contact Nico direct via email or WhatsApp.
He can be contacted via WhatsApp on +5554997018767
Or you can contact him using email on nicocavalheiro@hotmail.com
Languages:
FRENCH
PORTUGUE
SPANISH
ENGLISH
As a player I worked with:
Fernando Roese ( top 90 ATP)
Marcos Hocevar ( top 30 ATP)
Patricio Arnold (top 140 ATP)
Marcos Daniel (too 60 ATP)
Experience
PRO PLAYER HISTORY; Best ranking ATP: 1490
I made my first ATP when I was 18 and after that I played over 50 futures until I was 22. played tournaments in France, Turkey, Spain and all over South America. I currently play cash tournaments in Brazil and I play team matches in France and Germany.
HISTORY AS A COACH:
I started teaching tennis when I was 22 because I wasn't playing so many professional tournaments anymore and also because my family has a small tennis academy. I started with adults and children aged 10,12 and 17. in the first year had over 20 to 30 students. I was hired for 6 months when I was 24 by the French club (Balma tennis club) to play for them and teach children and adults and I had a lot of experience training tennis players. Currently working 8 hours a day giving classes for adults, children and high performance
2021 – 2022: Tennis coach at LILY BEACH RESORT AND SPA MALDIVES, Maldives
6 months working in the resort teaching tennis to a different level of players
Tennis coach at CAVALHEIREIRO TENNIS ACADEMY, Caxias Do Sul
Working as a head coach at my family's tennis academy. Focus of our academy is teach tennis with love and passion.
Testimonial
First I would like to say that Nicolas is an incredible person and extremely passionate about tennis, always attentive and patient with the players, he worked with players of different ages and levels with excellence and had great results with the pro players! Always cheering everyone around! Was a pleasure to work with Nico.
Martin Pereyra, Balma Tennis club.