Report This Page
If you think that the content on this page this page contravenes our Terms & Conditions please let us know and we will take a look. 
Peter Lawal - Tennis Coach
Peter Lawal
I am a talented tennis player who has made a name for myself in the competitive world of professional tennis at juniors, national and international level, with a career spanning several years. I was born 13th December 2000, I am a Nigerian and I am very enthusiastic about tennis.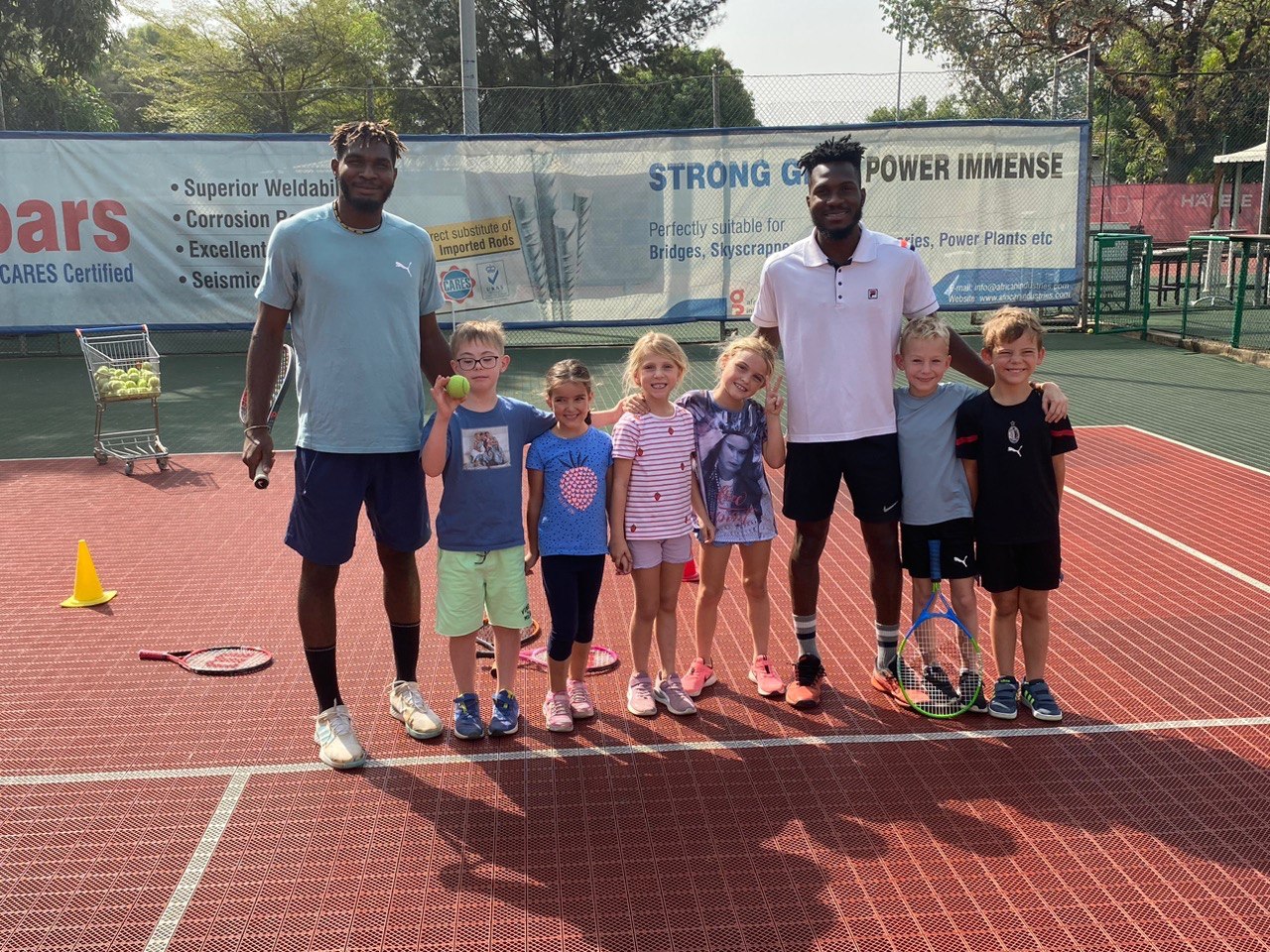 Qualifications
CBI/ITF level 1 coaching Certificate
Ethics in Coaching
Introduction to Safeguarding Children
ITF Academy (ITF Play Tennis Course – Introduction to the individual lesson)
ITF Academy (ITF Play Tennis Course – Introduction to communication (2)
ITF Academy (Beginners & Intermediate Players – Introduction to the group lesson)
Coaching times & fees
Please contact Peter direct via email or WhatsApp.
He can be contacted via WhatsApp on +2348144170923
Or you can contact him using email on Peterlawal30@gmail.com
Further information
Abuja Country Club.
Nigerian Tennis Federation.
I am a passionate tennis player with a noteworthy presence in the competitive realm of professional tennis, having competed at junior, national, and international levels over the course of several years. Currently, I hold the #4 ranking in Nigeria according to the Nigerian Tennis Federation (NTF) and I participated in the 2023 Davis cup as the Nigerian team captain.
I am also certified as an ITF level 1 coach and am eager to help beginners and intermediate players improve their skills by drawing upon my diverse expertise. I am known for my accountability, proactivity, exceptional communication, and interpersonal skills. I thrive both as a team player and coach and am deeply committed to personal and professional development, always open to embracing new concepts and applying them effectively in real-world scenarios. Additionally, I possess a talent for making prompt and well-informed decisions.
My aspiration is to be part of an organization that promotes personal and professional growth, while I leverage my skills to contribute significantly to the achievement of the company's short-term and long-term objectives.
I have completed the CBI | ITF level 1 coaching course and obtained certification. In my coaching career, I am eager to assist numerous beginners and intermediate players in enhancing their game.
"I am seeking to join an organization that values and promotes personal and professional development, in order to make a positive contribution towards achieving the organization's set goals, objectives, and growth."
As an athlete I have honed my craft through years of hard work and dedication, competing at the highest levels of the sport to achieve success.  I possess exceptional speed, agility, and precision on the court, and impressive arsenal of shots has earned me numerous accolades and awards. Whether playing in singles or doubles matches, I have a competitive spirit and unwavering determination that have propelled me to the top of the ranks in National Level.
Experience
Position held: Assistant tennis coach
Employer:Abuja Country Club (Tennis Academy)
Duration: February 2017 – September 2020
Roles: – Teaching the fundamentals of the game such as grip, footwork, and stroke mechanics.
– Emphasize the importance of consistency and practice, as repetition is key to building muscle memory.
Position held: Tennis coach/ ball hitter
Employer: Jonas Schwarz
Duration:
Roles: – create a positive and supportive environment in which the player feels comfortable making mistakes and taking risks.
– work with players to develop fitness and conditioning plans to help them improve their physical abilities. This includes strength training, agility drills, and endurance exercises.
Position held: Tennis coach/Ball hitter.
 Employer: Aneio Hotel
 Duration: 15/07/2021 to 21/06/2022
 Roles: –Foster positive environment for player development. 
              –Schedule trainings and friendly matches to challenge the player.  
 Position held: Assistant Tennis coach.
 Employer: Julius Berger
 Duration: 01/07/2022 to 30/06/2023
 Roles: –Analyze individual skill to create detailed training programs.
               –Analyze competitors game styles and suggest strategies before match days.
Position held: Tennis coach/ ball hitter
Employer: Illona Ritcher
Duration: 
Roles: – break down each movement and ensure that the player understands the proper technique
– work on refining their technique and improving their strategic decision-making. This includes analyzing their opponents' strengths and weaknesses and developing game plans accordingly.
Testimonial
I had the pleasure of working with Peter Lawal recently, and I can honestly say that it was one of the most positive and transformative experiences of my life. From the moment we began working together, my coach was incredibly supportive and knowledgeable. He took the time to get to know me, my goals, and my strengths and weaknesses as a tennis player. With that foundation in place, He was able to design a training program that was tailored specifically to my needs and learning style. Throughout our sessions, my coach was endlessly patient and encouraging. He always had a positive attitude and a willingness to go above and beyond to help me improve. He was quick to provide feedback, both on what I was doing well and where I could make improvements, and he always did so in a constructive and helpful way. Thanks to my coach's expertise, guidance, and support, I was able to make significant progress in my tennis game over the course of just a few months.
Hermmanman ölaf
Testimonial
Through his patient and focused approach, my coach helped me identify areas for improvement in my technique and footwork. He provided targeted feedback and drills to help me correct my form and build strength and consistency in my backhand. Under his guidance, I gradually gained confidence and accuracy with my backhand, and I saw real improvements in my game as a result. His dedication to helping me improve was truly inspiring, and I am grateful for the time and effort he invested in me as a student. Overall, I cannot recommend this tennis coach highly enough. His expertise, passion, and commitment to his students are truly unparalleled, and I feel incredibly fortunate to have had the opportunity to work with him.
Jonas Ritcher,
Testimonial
Coach Peter helped me improve my serve, which had been a weak point for me for years, from my grip and stance to my ball toss and follow-through. He helped me make small adjustments to my technique that had a huge impact on my overall performance. Not only did this coach provide me with invaluable technical guidance, but he also helped me develop a more strategic approach to my serving game. He taught me how to read my opponent's body language and adjust my serve accordingly, which has greatly improved my accuracy and consistency on the court. Thank Peter. I am now a much more confident and effective player, and I feel like my serve is truly a weapon in my arsenal.
Eze Justus, Real Estate Consultant, ezejustus100@gmail.com / +2348165053318