Report This Page
If you think that the content on this page this page contravenes our Terms & Conditions please let us know and we will take a look. 
Chuck Volland - Tennis Coach
Chuck Volland
I am passionate about Tennis because it is physically challenging, tough to master , you can always improve with effort and like in life, you get back what you put into it . I have played for over 45 years yet I continue to work on my game and I believe I am able to pass this desire to improve on to my students by leading by example!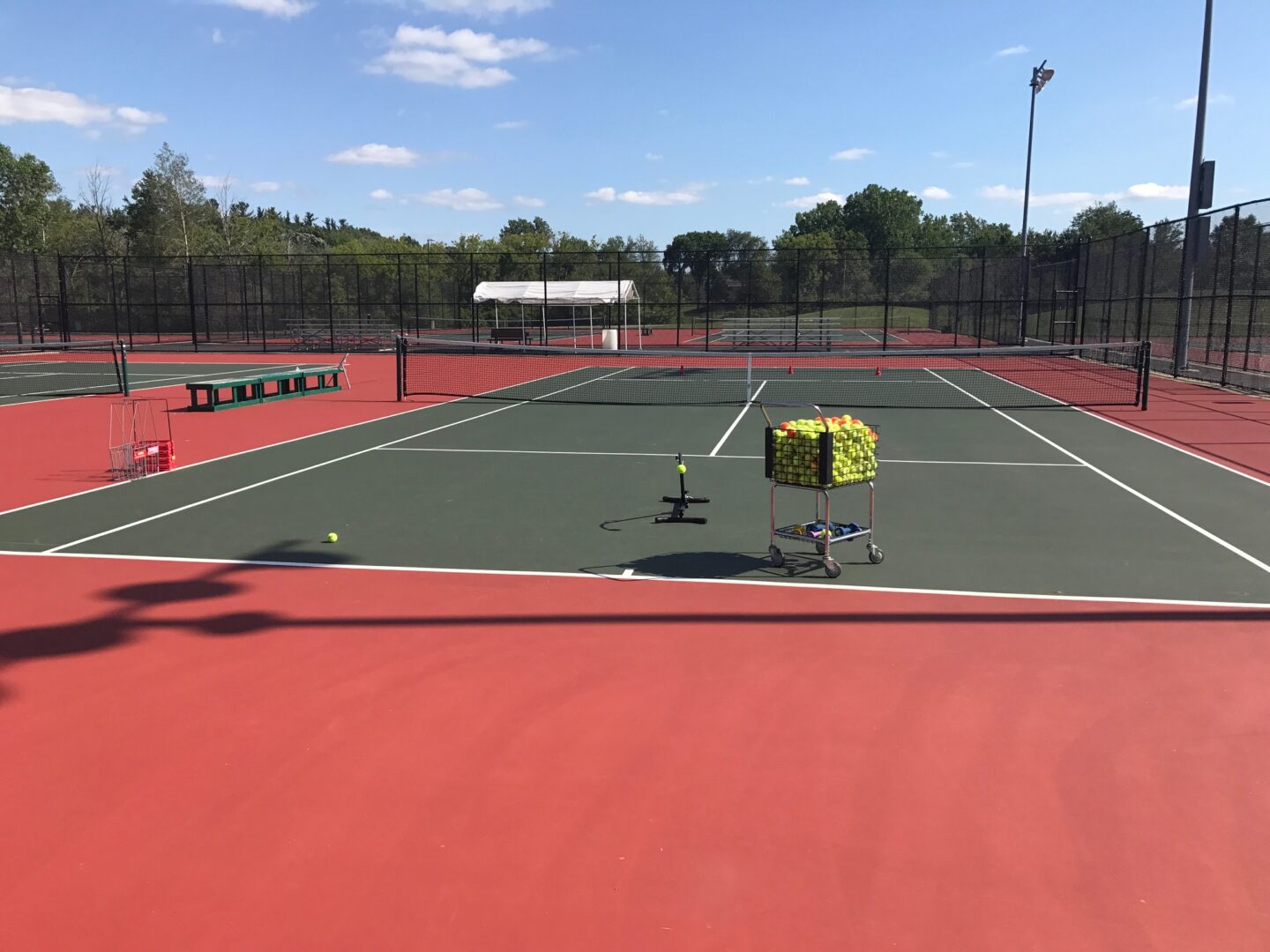 Qualifications
USPTA certified Pro since 1976
Former Hartland High Varsity Tennis Coach for the 6 years
Head Tennis Pro Bonita Beach &Tennis Club 2018 – present
Coaching times & fees
Lesson and clinic prices please call or mail
Further information
Hartland High School , Hartland ,MI.
South Lyon East H.S.
Wessen  Indoor Tennis Club, Pontiac , Mi.
Bonita Beach& Tennis Club , Bonita Springs , FL. Find Tennis Lessons. Com pro
Here is Chuck and some of his students…
Experience
Currently Hartland High Varsity Tennis Coach 6 years
Bonita Beach &Tennis Club Head Tennis Pro
Boyne Tennis Academy Pro
Former Head Pro Forest Lake Country Club
Former Director of Tennis Schoolcraft College
Testimonial
Chuck Volland is one of those rare tennis individuals who in addition to being an accomplished player, is also an excellent teacher of the game. Over the past several years, I have taken serving lessons from a number of area professionals. I was struggling with the mechanics of the serve and was not experiencing the anticipated success with my instructions. Chuck Volland spent some time helping me with addressing the apparent flaws and the transformation was almost immediate. I believe in my heart, that some people have a gift of communicating how to improve one's athletic skills. Chuck Volland is one of those people. I am always grateful for what he did for my serve and would recommend him to anyone for help in their game without hesitation.
Chuck Young
Testimonial
Chuck Volland has been my coach for four years and he has taught me everything I know about tennis . His teaching techniques are great and he will advise you personally in how to improve your game all while making tennis fun and enjoyable. I would recommend him to beginning and experienced players alike!
Anna Bredin