Report This Page
If you think that the content on this page this page contravenes our Terms & Conditions please let us know and we will take a look. 
Danny Karlsson - Tennis Coach
Danny Karlsson
Work smart and effective in a great environment to bring out the best of each player while always improving, growing and learning.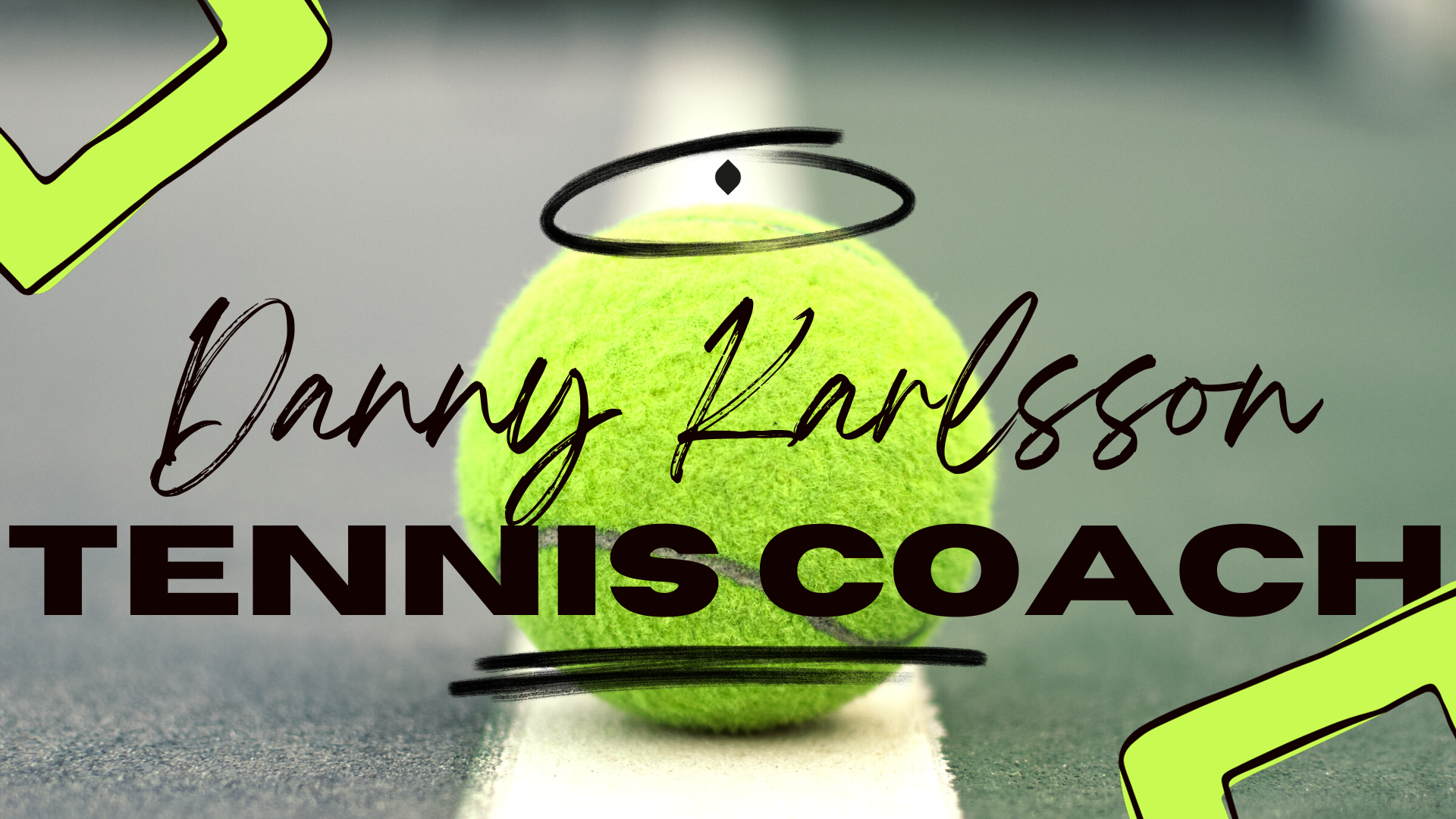 Qualifications
GPTCA Level C – Egypt
RPT Level 2 – Spain
USPTA Professional – Spain
DCA British Tennis Coaching Qualification – UK
ITF World Coaches Conference – Antalya
Jornadas Técnicas del Tenis (RFET, EQUELITE, GLOBAL) – Spain
ITF ACADEMY Various Courses – Online
Sports College – Sweden
Coaching times & fees
Please contact Danny Karlsson direct via email or WhatsApp.
He can be contacted via WhatsApp on +34 681968534
Or you can contact him using email on dannykarlsson1982@gmail.com
I grew up wanting to be a tennis player since I was 5 years old and was lucky enough to train and compete in both Sweden and Spain in National and international tournaments alongside many amazing players. One of them later on became top 10 in the world.
Realizing I couldn't make it as a Professional player, I dedicated the same passion, love and effort to become the best coach possible. Having studied psychology, sports, nutrition and leadership in Sports college in Sweden, I continued my education in tennis at the same time as working on court with juniors and adults of all ages and levels in London.
My road as a coach had started. Since then, over 20 years ago, I have had the privilege of travelling the world thanks to tennis, trained and formed junior number 1's in various countries, continued to learn and grow, helped other coaches progress and kept this love for tennis that only tennis fanatics knows how it feels.
I would describe myself as an organized, disciplined, confident and extremely competitive coach with a strength in emotional intelligence when dealing with players. Looking forward to the new challenges ahead and ready for the next chapter.
Languages:
English
Swedish
Spanish
Norwegian
Experience
July 2022 – PRESENT           Technical Consultant Murcia Tennis Federation – Spain
Teaching adults and junior players part time, various levels. Consulting to FEDE tennis Murcia, juniors.
July 2018 – May 2022          Head Coach U16, U14, U12 Smash Sporting Club – Egypt
Programing Year Plan, trainings, national and international tournaments for top Junior players (number 1's + top 10 players), managing and educating coaches
Jan 2016 – June 2018       Private Coach Hugo Largo – Spain
Taking junior player from ITF level to ATP 1008 men's ranking.
Coaching, planning and coordinating with fitness coach, physio and mental coach.
Organizing travels, hotels, flights, tournaments etc. Training on a regular basis with Carlos Alcaraz.
Previous Experience:
JC Ferrero Equelite Sport Academy Coaching top junior players
Private coach British Junior Number 1 U14
David Lloyd Leisure UK coaching men and junior players all levels
Testimonial
Danny Karlsson is in my experience the best coach I had with no doubt, he's the definition of professionalism. Persevering, tireless and ambitious. With a great sense of logic, it has always led him to achieve remarkable results wherever he has been. I will always remember a phrase he said "After my family, I would do almost anything for tennis"
Hugo Largo Top 5 U16 Spain
Testimonial
Some of the best years of tennis in my life were with Coach Danny. Coach Danny was not only able to get me to the top of the Egyptian rankings but we also formed an unreal connection. He was very dedicated and invested a lot of time in me. He was very passionate about what he was doing. We put a lot of hours on court, we set small goals to achieve on a daily basis but also big goals such as being ranked #1 in Egypt. We achieved it. Starting from 12 years old all the way to 16 years old I was the top player in Egypt thanks to Coach Danny. He would push me a lot in the days that I was not feeling it and good things happened. We were not only coach and player but also friends and that's what made me enjoy the journey.
Youssef Sdek No 1 U14 Egypt
Testimonial
Coach Danny changed my coaching career, his attention to details really showed in his organising, planning and prioritising what was best so we always had detailed programs, trainings/tournament schedules, which I later picked up on and put me in a completely different level. His dedication and commitment really gave me the push on those days I felt a push was needed. He was a great motivator, I will always remember some of his talks like " you are as good as you train" to the players and "keep your high standards all the time" to me as a coach, which really motivated me and our players. The thing that changed me the most was his discipline, his punctuality and always committing to what's right no matter the situation. I am truly blessed to have had coach Danny mentorship and guidance.
Mustafa Nazir Assistant Coach Smash Sporting Club.