Report This Page
If you think that the content on this page this page contravenes our Terms & Conditions please let us know and we will take a look. 
Dave Mullins - Tennis Coach
Dave Mullins
I am currently the Sports Manager at Fitzwilliam Lawn Tennis Club in Dublin.  Although I am not coaching on court, I feel I have a lot to offer players off the court including helping them through the process of recruitment to American Universities of which I totally feel is right for many players out there.  Please see website for more information…  www.davemullinstennis.com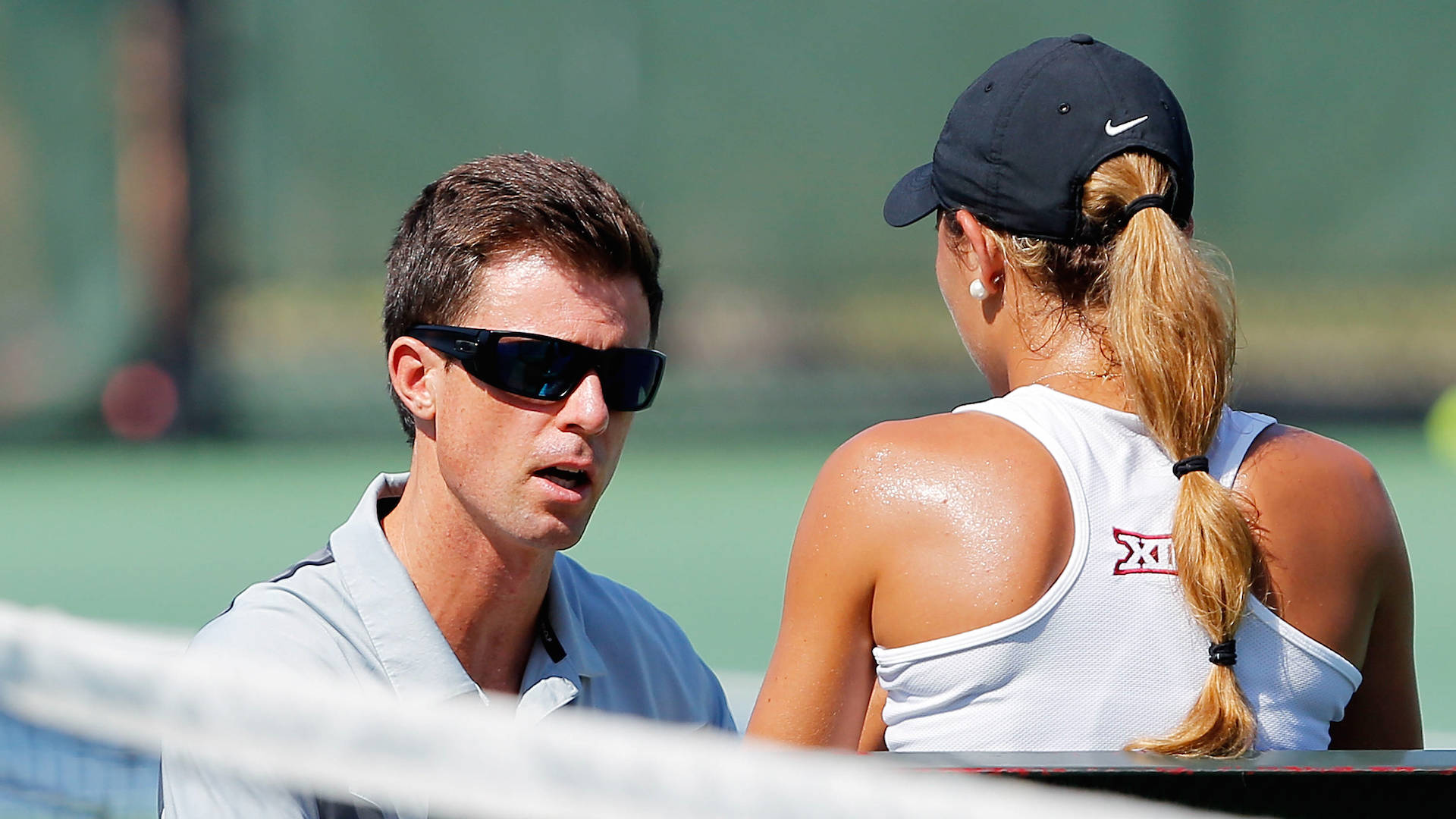 Qualifications
USPTA Professional 1
Coaching times & fees
Please refer to website for costings and products
Further information
Donnybrook Tennis Club, Dublin
Fitzwilliam Lawn Tennis Club, Dublin
Some of Daves Tennis warm ups….
Here are some shots of Dave in action…
Experience
13 years coaching at the NCAA Division I level – DePaul University, Northwestern University, University of Oklahoma
Assistant Tennis Professional – Donnybrook Tennis Club, Dublin, Ireland & Tennaqua Swim & Tennis, Chicago, IL
Director of Tennis Summer Camps – Northwestern University & University of Oklahoma
Sports Manager – Fitzwilliam Lawn Tennis Club, Dublin, Ireland
I have been extremely fortunate to compete and coach at a number of different levels all over the world. After my playing career, where I competed in Junior Wimbledon, achieved All-American honours in college, represented my country in Davis Cup and achieved a world ranking in singles and doubles play, I quickly moved into the tennis coaching world. I loved the process of learning more about the game of tennis and helping players that shared my love for tennis achieve their potential.
I was drawn to college tennis coaching due to the incredible influence my coach and college career had on me. I started on the men's side coaching at DePaul University and moved over to the women's side when I was offered the Assistant Coaching position at Northwestern University. After helping the team to its first ever number one national ranking after three years I went on to become one of the youngest head coaches at the NCAA division I level when I agreed to take over the program at the University of Oklahoma. I inherited a team that had suffered through four losing seasons and was no longer ranked in the top 75 colleges in the country. Within 3 years the University of Oklahoma was one of the top 25 college programs in the USA.
After 13 years in the college game I decided it was time to learn and develop in some new ways. I started www.davemullinstennis.com to help young players, parents and coaches through my writings, services and products. Although I no longer coach on the court, I believe I can help players develop in important ways off the court and navigate them through the college recruiting process.
Testimonial
If it wasn't for Dave's help there is no way I would have ended up at a top 10 NCAA Division I tennis program. Dave simplified the entire process and educated me on college tennis so that I could make an informed decision on my education, tennis and life. I loved my experience and would not change it for the world. This decision would have been far more difficult without Dave in my corner.
James Cluskey, former top 150 ATP tour doubles player & LSU graduate
Testimonial
I really had no idea where to begin when looking for a college tennis scholarship. Dave's incredible firsthand knowledge and detailed advice guided me all the way through the process. He was very keen and willing to answer the many questions I had and he was always just a phone call or email away. He played a vital role in helping me make my final decision as to which offer to accept. I am so happy with the choice I made and I am now thriving at the University of New Mexico on the court and in my studies. This would not have been possible without Dave's help.
Ruth Copas, current student-athlete at the University of New Mexico
Testimonial
Dave played an instrumental role in helping me get a college tennis scholarship. I had no idea what the process was or if I even wanted to play college tennis in the first place. He helped me understand the extraordinary benefits of becoming a student-athlete and where to begin the process. He was able to guide me in the right direction every step of the way and I would have had a very difficult time making a final decision on where to take my talents if it were not for his guidance. I can't recommend Dave anymore as I have loved every part of my experience and I know I would have had a difficult time finding the perfect fit without him.
Colin McNamara - current student-athlete at Stetson University