Report This Page
If you think that the content on this page this page contravenes our Terms & Conditions please let us know and we will take a look. 
Davide Spadoni - Tennis Coach
Davide Spadoni
Davide Spadoni from Pisa, Italy started coaching at the age of 18 in the U.K. Davide found a huge passion for coaching and continued his tennis education while working with junior players of all levels.  He is now Head Coach at the Advantage Tennis Academy in Giza, Egypt.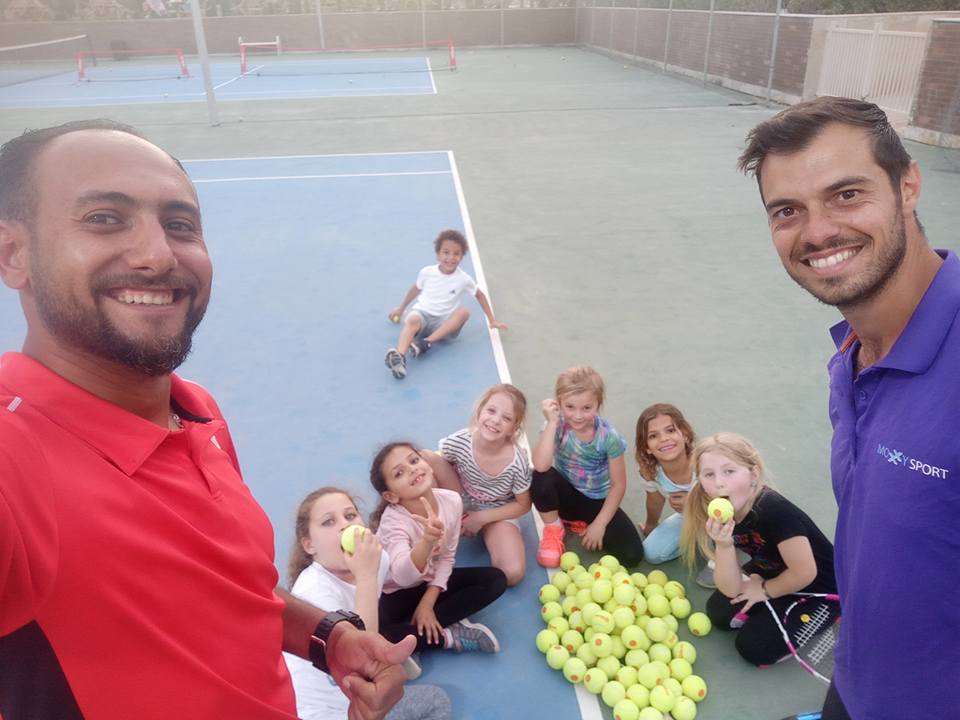 Qualifications
PTR 10 & Under, 11-17 and Adult Certifications
The GreatBase System Certification
Van Der Meer Academy Adult Certification
Coaching times & fees
Contact Davide and the Academy for more information on his coaching availability and costing.
https://www.facebook.com/greatbasetennis/videos/10154526608355566/?v=10154526608355566
Davide in action in the last few years…
Experience
Davide moved to Memphis, TN in 2017 where he had the opportunity to work and learn from Steve Smith, one of the most well-known coaches in the industry and Founder of "The Great Base"; a training method that is implemented by Advantage Tennis Academy allowing players to establish a great foundation in their games. Certified by the "The Great Base" and Professional Tennis Registry. Davide is proud of being a competent technician in the development of junior players and an inspiring character coach.
Testimonial
I met Davide at a training camp in the U.S. a few years back and had the pleasure to share with him real tennis knowledge. Davide is a very well know coach for letting the best out of players of any age and his international experience speaks for himself. He is a detailed technical, tactical and mental coach always looking to maximize student's performance. Hard work and work ethic are his signature, which definitely reflect on his athletes.
Andy Fitzell - ATP/WTA Coach & Educator
Testimonial
Coach Davide for me is about: Passion, Persistent, Perseverance and Professionalism. In a little over a year, I have seen Maryam's tennis and attitude transform. From day one, Coach Davide was very clear, focused and consistent in his approach when training Maryam. He focuses relentlessly, with no compromise, on tennis technique and right style; tailors Maryam's training to her development, needs while also playing to her strength. The mutual understanding and bond that I witness developing between a coach and his coachee is impressive, and in my opinion, is what allowed the immersion I now see my daughter approach her tennis.
May Hashim - Tennis Parent
Testimonial
had the chance to work with Davide at Advantage Tennis Academy in Egypt. Davide helped me a lot during my daily training on and off court, giving me spot on coaching tips and making me work on fundamentals with simple but accurate drills. Being on Tour most of the year, he always helped me to build up my confidence, unlocked my full potential and made me believe in my true strength. Feeling the support of your coach it is priceless to go through the daily adversities during such times.
Youssef Hossam - ATP/Davis Cup Player