Report This Page
If you think that the content on this page this page contravenes our Terms & Conditions please let us know and we will take a look. 
Dinko Zaputovic - Tennis Coach
Dinko Zaputovic
Hi, my name is Dinko, I am from Montenegro and I started to play tennis when I was 8. Since I was player I started to teach my friends from the neighborhood, and share with them the nature of this incredible game. Since they told me I should be a coach, I have been coaching ever since. I am looking for a job where I can spread my knowledge and energy to all clients whether they are performance players or recreational.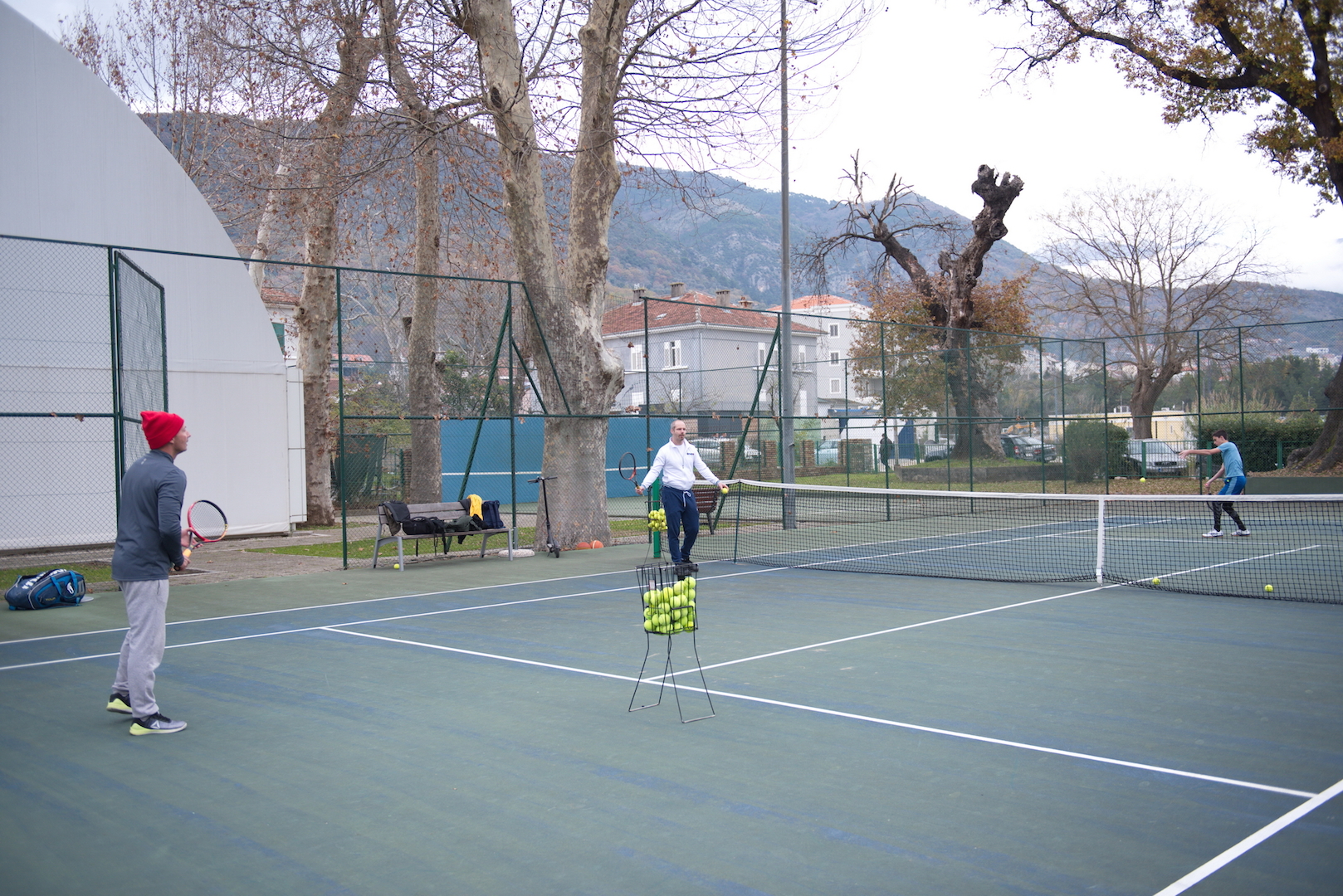 Qualifications
Finished level C GPTCA

 

in Sarajevo Bosnia and Hercegovina – Tony Nadal & Alberto Castellani
Coaching times & fees
Please contact Dinko directly for more information on his coaching availability and fees
Filip can be contacted using email on zaputovic.dinko@gmail.com or
He can also be contacted using WhatsApp / Telephone on +962 78295 9638
Further information
GPTCA – Global Professional Tennis Coaches Association
Playing Career:
I started to play tennis when I was eight years old. In the early days, I played in tournaments  organized only in Montenegro, where I became champion of Montenegro in the age groups of 10, 12, 14, 16 years old. I then played abroad in neighbouring countries such as: Serbia, Croatia Macedonia, Bosnia & Hercegovina.
I was mostly in Serbia where competition was tough and big talented players played like Djokovic, Tipsarevic, Troicki, Bozoljac. ( I was born 1986 Djokovic 1987 )
Here are a few photos of Dinko on court playing and coaching in Serbia.
Experience
2016 start to work in tennis club in town where I grow up PMYC (Porto Montenegro Yacht Club)
Have experience to work with groups, children, adults, good sparing partner (still whichever ETA player come in my cub at age of 16 years old never beat me due to my good condition )
In my club I was a tennis coach with most class and for my club I bring most clients. Everybody booked me next to the others couaches and I noticed that children likes me a lot. Couple of parents told me that that was best tennis lesson their child.  I also heard this from individual adult students who booked me.
My club is next to yacht marina, so we have many different profiles of people from amateur, groups (boyfriend with girlfriend), child and professional ETA players to 16 years old. I therefore have experience to work with all profile clients.
I also play a lot of different sports and bring  intelligence from other sports into tennis, where I find it is useful to spend a lot of time on the psychological side of tennis to the children and clients.