Report This Page
If you think that the content on this page this page contravenes our Terms & Conditions please let us know and we will take a look. 
Andrew Reed - Tennis Coach
Drew Reed
I have been a touring coach for over 20+ yrs, I have always enjoyed the 1:1 challenge that tennis brings! I love to get the most out of my athletes mentally and physically. I believe in Hard work, discipline, self driven motivation!! The most important attribute is resilience!! I have spent 26+ weeks each year on the road helping athletes to be the best versions of themselves. This is the part of the sport I enjoy most!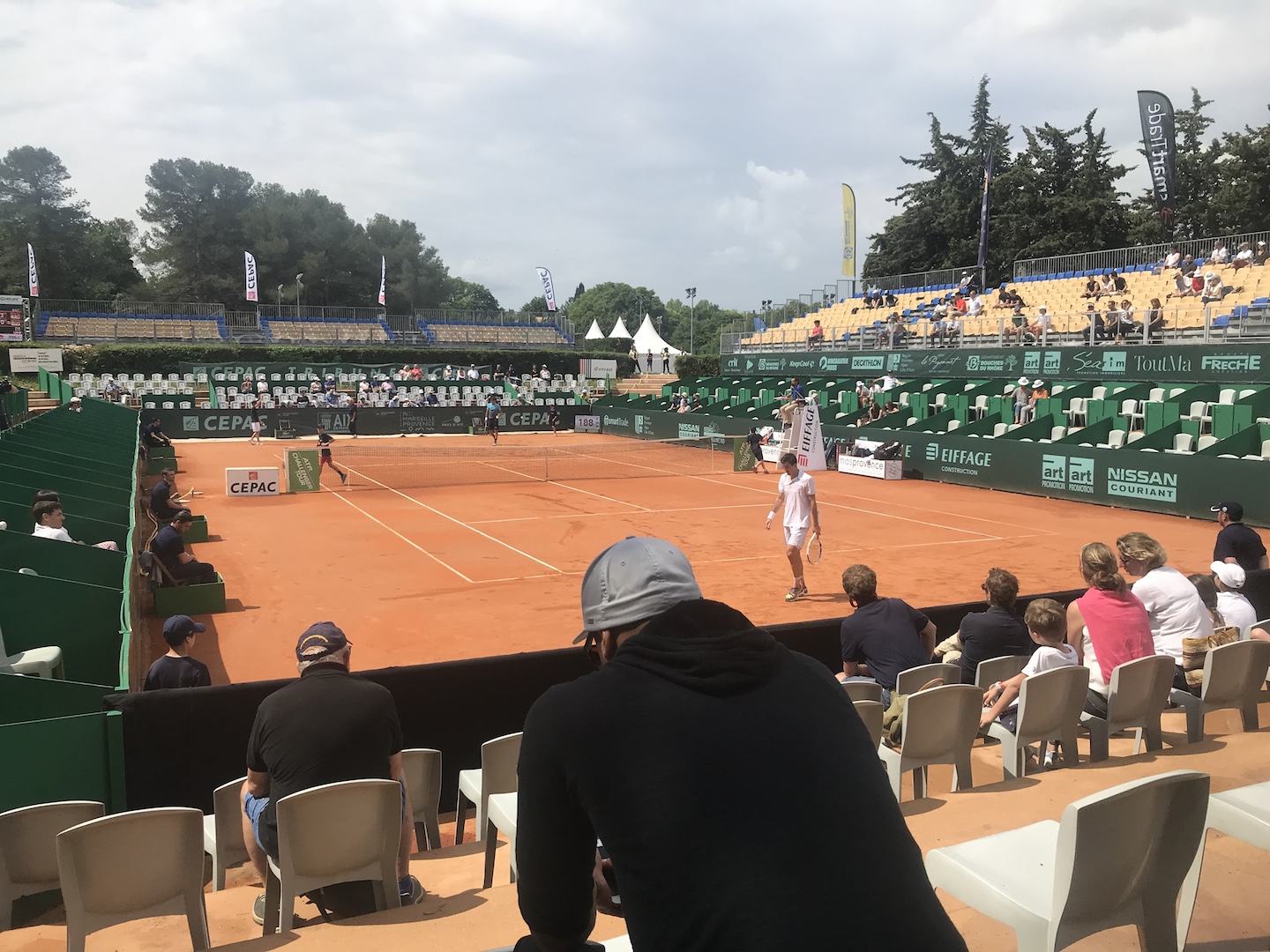 Qualifications
Tennis Australia coach qualified
GPTCA level B qualified
level 3 master trainer Fitnation
Coaching times & fees
Please contact Drew directly for more information on his availability and costings
He can be contacted directly via email on ptc_services@hotmail.com
Or by call or message on WhatsApp +61 404 844 159
I believe trust is something you have to earn and this is something I pride myself on growing a connection with each player to get to understand their needs and mindsets! I want to see growth on and off the court for the long term and towards the goals.
Skills and Competencies:
Further study for Advanced Conditioning Scientific Core,
shoulder, back and rehabilitation Studies,
Advanced lower limb Tendinopathy C.H.E.K. institute, Functional Patterns.
Served time in Reserves Army, 1St Commando regiment.
Languages: English (Keen to Learn new languages)
Social Skills and Competencies:
Biggest asset I enjoy being on the road as much as possible.
18 years working with the players 1:1 Ranked 240-2600ATP on Future/ Challenger/ATP events.
26-32 weeks of the year
Organization Skills:
High level of organisational skills
Using programs & apps to stay up-to date for Stats analysis, tele-conferencing, match debrief
Apps for body management and program design for S&C.
Self designed report sheets for the player. I believe in an individual approach to each player. Finding their strengths and weaknesses.
Experience
DATES:  January 2007 – 2020
POSITION: Self employed world wide
RESPONSIBILITIES: Touring Coach on road, S&C at base tennis club AUS
TYPE OF BUSINESS: Tennis high performance. Primary Role S&C, Touring coach on road. Current player began at age 7; 2 national championships and number 1 ranking in age group multiple age groups. Picked up first ATP points aged 16yrs
DATES: January 2002-2006
POSITION: Self employed world wide Touring Tennis coach/conditioning
RESPONSIBILITIES: Adam Draper, Clinton Thomson, Rubin Statham, Gero Kretschmer, Digby Baer, Riccardo Lemos. ATP tennis players, D1 College players
DATES: January 1998-2002
POSITION: Head Pro at POW NYC, USA
RESPONSIBILITIES: Head of tennis program reporting to Director of Tennis – Help run tennis program – Oversee staff, court maintenance, program schedule
Testimonial
Peter Dellavedova; Former Player, Current employer WhatsApp: +61 413 586 859 Email: blueyrs5@hotmail.com
Testimonial
Gero Kretchmer; Ex tour player WhatsApp: +49 163 333 0364
Testimonial
Bernhard Goerlitz; Talent Operations Manager Tennis Australia Email: BGoerlitz@Tennis.com.au Mob: +61 478 479 447