Report This Page
If you think that the content on this page this page contravenes our Terms & Conditions please let us know and we will take a look. 
Diego Rodriguez - Tennis Coach
Diego Rodriguez
My name is Diego Rodriguez, I'm a tennis tennis instructor with a federal diploma of professional and education and training and also competition coach Swiss Tennis. With experience of more than 12 years in various Geneva clubs, I have been able to rub shoulders with internationally renowned coaches and players who have guided, accompanied and trained me throughout my coaching career. Today, my goal is to share this technical and educational knowledge with you while combining the pleasure of playing with the satisfaction of regular progress.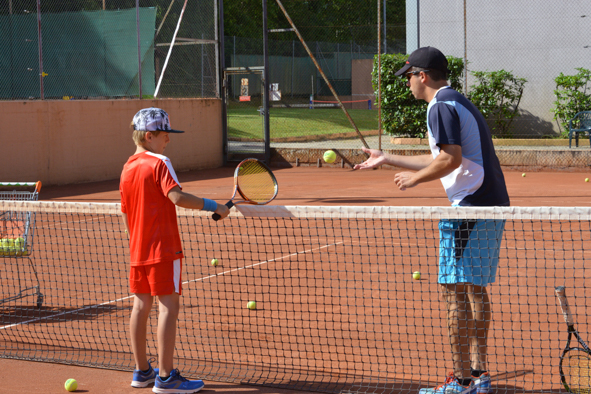 Qualifications
2017: TENNIS INSTRUCTOR FEDERAL DIPLOMA OF PROFESSIONAL EDUCATION AND TRAINING
2014: DIPLOMA TENNIS COACH C SWISS TENNIS
2011-2013: DIPLOMA OF TENNIS INSTRUCTOR KIDS & ADULTS & PHYSICAL CONDITION SWISS TENNIS
Coaching times & fees
Please contact Diego direct via email or WhatsApp.
He can be contacted via WhatsApp on +41 78 870 36 80
Or you can contact him using email on diegorodriguez381@gmail.com
I teach in French, Spanish and English.
Come many to join me on courts alone or with your friends so that we can define together the goals you want to achieve.
Experience
Since 2020:  COMPETITION COACH TENNIS CLUB CAROUGE-GENEVA
2016-2020: SPORT DIRECTOR & HEAD COACH TENNIS CLUB SERVICES INDUSTRIELS-GENEVA
2014-2016: HEAD COACH TENNIS CLUB SERVICES INDUSTRIELS – GENEVA
2009-2014: TENNIS COACH FREELANCE TENNIS CLUB CHAMPEL- GENEVA
2010-2014: KIDS TENNIS COACH SERVICE LOISIRS JEUNESSE DEPARTMENT OF PUBLIC INSTRUCTION- GENEVA
2008: TENNIS COACH JENSENS TENNIS, SYDNEY (AUS)
2007: TENNIS COACH & ANIMATOR – CLUB MED (IT)
Testimonial
Diego is an excellent teacher. I am very happy to have started tennis with him. I am convinced that I am making progress very, very quickly.
Greg
Testimonial
Diego teaches this sport very well and allowed me to develop very quickly. He is very attentive to his students, very motivated to push them to the highest of themselves and he is always there for a bit of fun. I thank you very much for all that we have been able to see together and I hope to see you soon on a tennis court.
Michael
Testimonial
Great teacher! He gives very good advice and corrects all the defects in order to improve the game. He has a great experience and an excellent pedagogue with easy contact. He manages to push me to go beyond my limits.
Mercedes