Report This Page
If you think that the content on this page this page contravenes our Terms & Conditions please let us know and we will take a look. 
Emma Doyle - Mindset & Team Building Coach
Emma Doyle – The Energy Coach
If you are struggling with their energy, purpose and performance under pressure, Emma will help you adopt a curious, high-performing champion mindset unleashing human potential. Judy Murray calls her the " Effervescent Australian" and her clients say she is the real-life female version of "TED LASSO"! She holds qualifications in Exercise Science, Emotional Intelligence, Neuro-linguistic programming and energy coaching. She is a native from Melbourne, Australia now living in Denver, Colorado.
Please check out the ACE Coach Education Membership site providing you with over 20 online courses that you can learn from in your own time.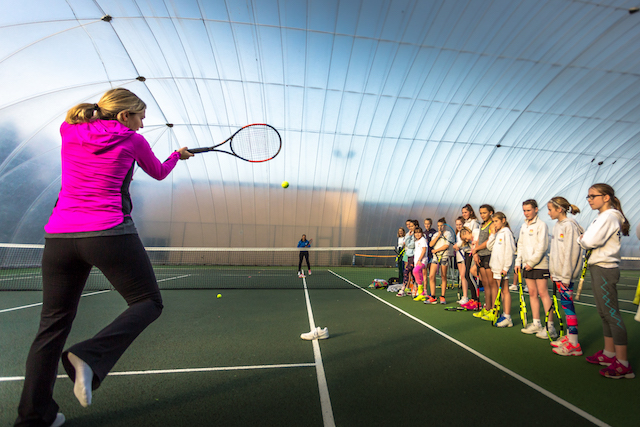 Qualifications
Qualifications:
B. App. Sci. Exercise Science (Sports Coaching) – Deakin University, Melbourne, AUS
Middle Tennessee State University (Division 1 College Tennis)
Tennis Australia – High Performance Coach
USPTA – Pro 1
PTR – Performance Coach
Diploma – Workplace and Business Coaching
Cert IV – Training and Assessment
Certified Practitioner – Emotional Intelligence and Neuro-linguistic Programing
Level 1 – Strength and Conditioning and Boxacise Instructor
Coaching times & fees
Online Coaching and Consultancy available upon request.  Please click here to learn more.
Further information
Associations:
Tennis Australia Coach Membership
Fed Cup Foundation Membership
USPTA
PTR
Women's Tennis Coaching Association (WTCA)
International Coaching Federation
National Speakers Association
Services:
Keynote Speaker

Empower Hour
Confidence Factor
Stretch your Comfort Zone
Building Successful Teams
Unleashing Female Potential

Coach Education

Gamification
Girl Power Camps
Aussie Doubles Tactics
Effective Communication Strategies

Mentoring
One on one coaching
Experience
Emma Doyle is an Energy Coach, Performance Coach and keynote speaker helping you turn your motivation into activation. She has been coaching for 30 years and through her keynote speaking, mentoring, coaching, and consultancy she inspires, improves, and impacts players, coaches, teams, and corporates within her Global triangle between Melbourne, Australia, Denver, Colorado and Glasgow, Scotland.
She is a Tennis Australia High-Performance Coach with a strong background as a tennis touring professional, a talent development coach and she has represented her native Country as the Australian coach on 20 occasions winning four Asia Oceania world team titles (2018 – Junior Fed Cup Captain). She provides practical coaching tools for heightened self-awareness in how to use your language and strengthen your inner voice. She specialises in helping people to develop a high performing mindset, enhance confidence, and how to access emotional intelligence for authentic relationships.
Emma is passionately involved in creating gender equity in all sports and the workplace by educating coaches and empowering females; aiming to stretch their comfort zone, build their confidence and discover their inner coach. The best way to describe Emma is to watch her TEDx talk called 'Unleashing Female Potential'.
Testimonial
"Emma Doyle has the unique ability to smash through your limiting beliefs and barriers to unlock and unleash your true potential. By stretching your comfort zone and equipping you with an array of practical tools and exercises, she prepares you for success. 

Full of energy and with a wealth of top-flight experience and expertise under her belt, Emma helped our UWS Sirens Netball Superleague athletes to find their 'Super Powers' and to commit to behaviours that will drive the core values and vision of the team as they compete for the League title #NoLimits."

Claire Nelson, Netball Scotland CEO
Testimonial
"Emma is one of the most dynamic and professional coaches and speakers I have ever met. She has developed an impressive range of workshops and talks focusing on working effectively with empowering females, and is a world leader in this field. You are in for a real treat. She's brilliant."
Judy Murray OBE, Scotland