Report This Page
If you think that the content on this page this page contravenes our Terms & Conditions please let us know and we will take a look. 
Harrison Kansol - Tennis Coach
My name is Harrison Kansol. I am 29 years old from the United States. I was a highly ranked junior in country growing up. Played at the national and collegiate level. I have over 15 years of coaching experience across NCAA teams and running tennis programs in California, Hawaii and now the Maldives.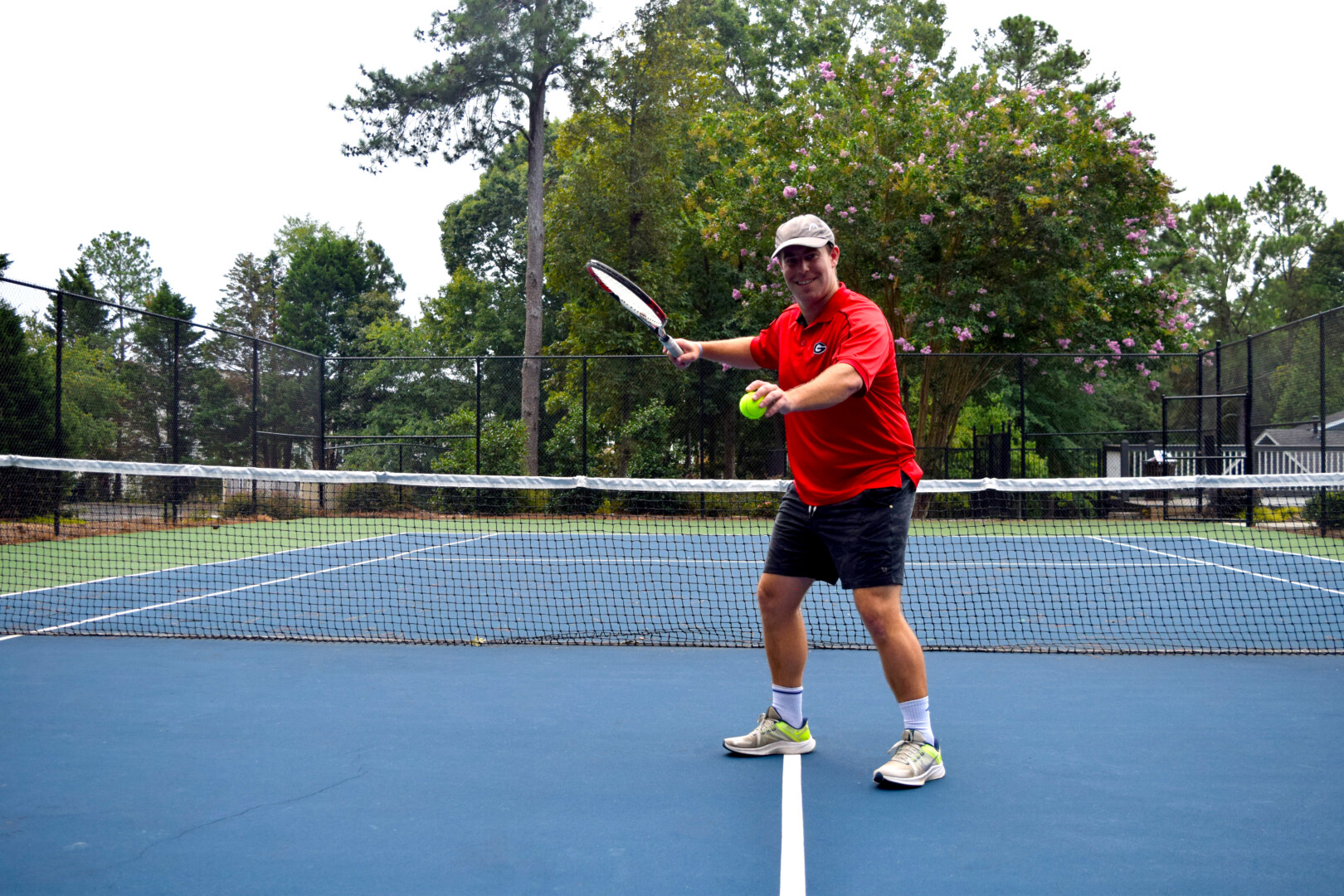 Qualifications
#4 ranked player in the state of Georgia
#30 ranked junior in United States
Played collegiate tennis at Anderson University where we reached #29 in the nation along with my 12-1 season record
Worked with NCAA women's Georgia Bulldogs Team where they reached #1 in the nation
Built tennis and pickleball programs in California and Hawaii and currently Maldives.
Coaching times & fees
$60-$100 per hour.
I enjoy tennis, pickleball, ping-pong(really anything with a racket) hanging with friends, relaxing at the beach.
Experience
HARRISON KANSOL 2759 Bell Dr • Smyrna, GA 30080 • 770-359-9785 • harrisonhsk@gmail.com
 ANDERSON UNIVERSITY Major: Business Administration NCAA Student Athlete-Men's Tennis (DII – South Atlantic Conference)
EXPERIENCE Mauna Lani, Auberge Resorts-Troon Pickleball Director, Adult Program
Developed programs for resort guests and members of various age and skill levels that enable them to engage in playing tennis or pickleball while developing their skills.
Coordinated classes and events for guests while working around member's schedules taking priority
Responsible for continuously promoting the sports club throughout the island as most guests visit for a brief period.
Collaborated with the HR team to ensure guests needs are met and their experience with the sports club is outstanding.
FullFunnel Boston, MA Business Development Representative (BDR) July 2021- December 2021
 Worked with both the FullFunnel team and clients to develop and execute business development strategies.
Researched target audiences to build and deploy email, social, and calling campaigns to reach and convert those audiences.
 Cold called prospects to discover and qualify sales opportunities to meet client goals and KPIs.
 Worked closely with Account Directors and Operations teams to deliver high-quality sales development services. ● Deployed prospecting campaigns using tele-prospecting, email, and social channels.
 Coordinated with Sales Operations on sales enablement initiatives, list and audience building, and campaign deployment.
Omni La Costa Resort-Cliff Drysdale Carlsbad, CA Program Director of Tennis December 2019- June 2021
 Accountable for creating tennis programs to ensure students develop habits and skills that will encourage continued involvement in tennis. ● Passionately promoted special events to attract and maintain the participation of members and guests.
Consistently provided prompt, tactful, and professional responses to member and guests questions, comments, and concerns.
 Provided coaching and instruction (private and group) for all skill levels and ages of players.
Testimonial
Harrison was great at our club. He worked hard and was great with the guests and did very well at promoting the game of tennis.
Mr. M/Director of Sports/ Mauni Lani Auberge Colletions
Testimonial
Ive harrison since he was a child. I taught him growing up and recently coached with him.
Mr. C/Owner/Ati Tennis Academy