Report This Page
If you think that the content on this page this page contravenes our Terms & Conditions please let us know and we will take a look. 
Ilinca Stoica - Tennis Coach
Ilinca Stoica
Tennis professional with over 20 years of expertise in playing and teaching tennis, as well as in leading and running tennis clubs. With a passion for providing the best experience to my clients, I strive to offer high quality, customer-tailored solutions to their needs. My tennis path includes competing in junior Grand Slams, playing on the Pro Circuit, playing as number 1 in singles and doubles for Virginia Tech, coaching all ages and levels of players in academies, clubs and resorts, and managing tennis facilities.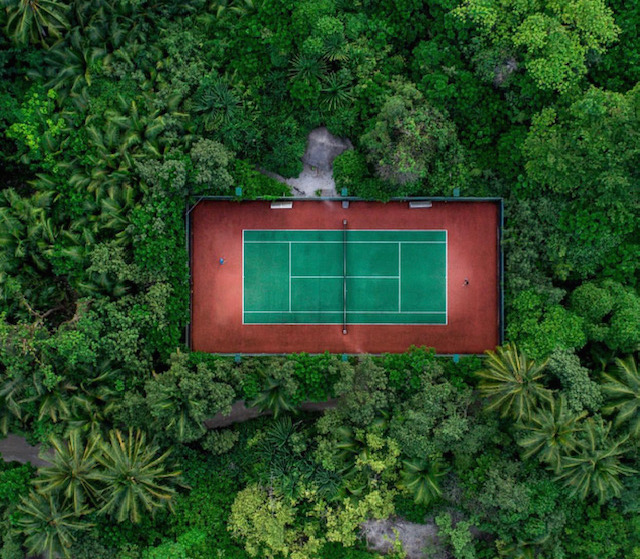 Qualifications
EDUCATION
Bachelor of Arts, Virginia Polytechnic Institute and State University, Blacksburg, VA August 2012 — May 2016
COURSES
Business: Finance & Management, Virginia Polytechnic Institute and State University August 2012 — May 2014
Leadership & Social Change, Virginia Polytechnic Institute and State University August 2014 — May 2016
French Language, Literature, Culture & Civilization, Virginia Polytechnic Institute and State University August 2012 — May 2016
Coaching times & fees
Please contact Ilinca direct for more information on her availability and pricing structure.
Ilinca can be contacted directly via email on ilincastoica@yahoo.com
or
using Whatsapp on +1 5407285830
SKILLS
Analytical and Problem-Solving Skills
Cooperative Team Member
Customer Oriented
Highly Organized Management
Dedicated Team Player
Outgoing Personality
Multitasking
Events Planning
Hospitality
Interpersonal Skills
Nutrition
Ability to Work Independently
Administration
Recruiting
Player Development
Strong Work Ethic
Tennis Psychology
LANGUAGES
HOBBIES
Business
Cooking
Health & Wellness
Nutrition
Personal Development
Psychology
Experience
EMPLOYMENT HISTORY
Tennis Professional at Rafa Nadal Academy – Summer Camp, Mallorca, Spain June 2019 August 2019
Director of Tennis at Soneva Resorts, Maldives October 2018 — May 2019
Tennis Professional & Traveling Coach at Johan Kriek Tennis Academy, Palm Beach, FL September 2016 — September 2018
Tennis Professional & Assistant Director at Condor Tennis Club, Piatra Neamt, Romania January 2012 — August 2016
INTERNSHIPS
ATP Statistics Logger – Miami Open at Deltatre, Miami, FL March 2018
Tennis Coach & Holistic Practitioner at Brenda Schultz McCarthy Tennis Camp, Ferrum, VA May 2016 — August 2016
TENNIS PLAYER CAREER HIGHLIGHTS
Played as number 1 singles and doubles, Virginia Tech 2012 — 2016
Competed as a junior at Roland Garros, Wimbledon, US Open 2009
Part of the Romanian National Team 2004 — 2009
RANKINGS
College Career High Singles – #41 2015
ITF Juniors Career High Singles – #74 2010
ITF Pro Circuit Career High Singles – #861
2010 National Career High Singles – #1, Romania 2004 — 2009
HONORS
All ACC Team 2012 — 2015
Selected as one of ten nationwide ITA Players to Watch 2015
Selected to participate at the NCAA Singles Championships 2015
Selected to participate at the ITA Women's All-American Championships 2014 — 2015
Selected to participate at the ITA Indoor National Championship
Testimonial
Ms Stoica was not only successful on the tennis court, but also in the classroom and in the community. While competing at a high level in the ACC sh was also able to maintain Dean's list and Athletic Honour Rolls. She was also active in the community by helping with teaching clinics and giving back to the sport of tennis.Ms Stoica is always pleasant to be around and is always willing to go the extra mile to help someone reach a goal or improve a certain area.
Terry Ann Zawacki-Woods, Head Women's Tennis Coach - Virginia Tech
Testimonial
Ilinca Stoica joined the Academy Coaching team during the summer of 2019 for a period of 10 weeks. Ilinca's knowledge together with her curiousity to keep learning, enthusiasmand versatility to adapt to a different players needs or situations make her a very valuable partner. She was always ready to work and totally fulfilled the expectations inside or outside the court with all the tennis related tasks. Her open character and loyalty helped make an impact with her peers in the coaching staff.
Marc Gorriz, Head Coach Rafa Nadal Academy by Movistar
Testimonial
Ilinca Stoica is a Romanian tennis player and graduate from Virginia Tech, where she has played on the tennis team as number one both in singles and doubles. She competed at three out of four Grand Slams as a junior, and has had remarkable results throughout her tennis career. Ilinca helped coach our junior players at my academy, the Johan Kriek Tennis Academy, located in Florida. Ilinca is a hard worker, always has a smile and cares for her students and her fellow coaches. It was a pleasure working with her. She has great knowledge of the game of tennis and the students she worked with improved a lot. I would recommend her to any tennis organization.
Johan Kriek - Owner of the Johan Kriek Tennis Academy