Report This Page
If you think that the content on this page this page contravenes our Terms & Conditions please let us know and we will take a look. 
James Lenton - Tennis Coach
Worldwide
United Arab Emirates
James Lenton
Write something about yourself here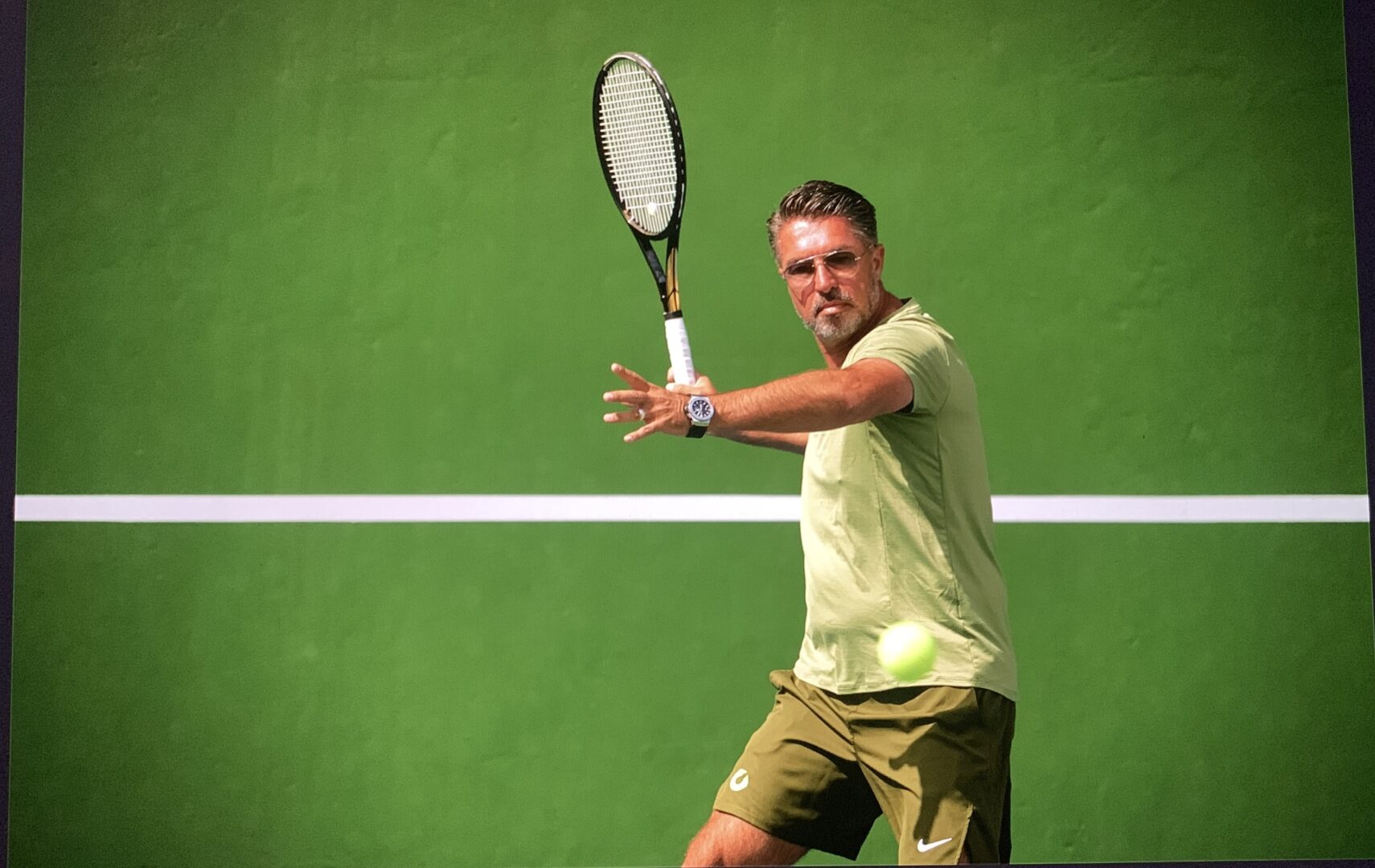 Qualifications
LTA Level 5 Master Performance Coach.
USPTA Master Professional.
First Aid Qualified & Full Child Protection clearance;.
Tennis and business portfolio from concept to Grand Slam with gross annual turnover +£3m
10 Years as a LTA National Coach
Coaching times & fees
Please contact James direct via email or WhatsApp.
He can be contacted via WhatsApp on +971 55 223 6616
Or you can contact him using email on james.lenton@sky.com
• Sponsorship engagement and customer relationship programs including Babolat, Adidas, IMG Management.
• Government funding schemes and compliance, Hounslow Council, `Enfield Council, British Olympic Association.
• P&L ownership, sales forecast, KPI's monitoring.
• Day to day project management, event planning and delivery.
• Elite player development and travel.
• 15 years LTA High Performance programme creation, delivery and monitoring.
• 8 years LTA Tournament Director of London's largest LTA junior tournament.
Experience
September 2018 – present: CEO Lenton Tennis International, London and Dubai
Founder of a specialist tennis company providing elite advise and consulting to individuals and companies on facility development and business operations for sports venues and projects with a specialist knowledge in tennis and padel tennis. Clients include Majid Al Futtaim – Tilal Al Ghaf, Dubai Holding – Caesars Palace Hotel, Jumeirah Group – Zabeel House Hotel.
July 2009 – January 2018: Director of Tennis & Business Operations Dukes Meadows Golf & Tennis & fc**tennis academy, London
Tournament Director, management of venue and facilities
Working with government and governing body's, parastatal organisation's (LTA , Hounslow Council & Sports Impact)
On court individual and group session syllabus creation and session delivery, player performance evaluation, goal setting and monitoring, tournament scheduling, ranking monitoring
Athlete goal setting and periodisation, ITF, ATP, WTA tour management and logistics
Mens Team Captain
Coach education syllabus
September 2003 – July 2009: Owner & Coach fc**tennis academy, London
On court session syllabus and delivery, player evaluation, goal setting, scheduling & ranking monitoring
Tennis Europe, ITF, ATP & WTA tour travel coaching, management and logistics
March 1995 – August 2003: British National Coach Lawn Tennis Association, London
National Coach responsible for player development reporting to Head of Men's and Head of Woman's Tennis. Extensive travel around the world as coach to many of Britain's best ATP and WTA senior players as well as leading ITF juniors. Working with National coaching team and sports science department on KPI's to re-establish Britain as a world leading tennis Nation.
Testimonial
I would like to confirm that I have known James Lenton for over 10 years. I was one of the first players at Dukes Meadows (2010) and had regular lessons with James. James was always very professional, punctual and honest. He gave 100% into his lessons and his knowledge was always at the highest level. I have improved my serve and backhand due to James tuition and achieved very high results in my tennis seniors (ITF circuit) career. I was able to become the World Champion in the ladies age groups of 40 years old and in the age group of 45 years old. I wish James was back at Dukes Meadows! He was the heart of Dukes Meadows
Jurate Hardy, ITF World No.1 Seniors Tour Over 40's & 45's
Testimonial
James is a very dedicated coach who is passionate about helping his players be their best. He has a great depth of knowledge of the game and with over 20 years of experience, and would be a great addition to any team.
Dr Ann Quinn, CEO Quintessential Edge
Testimonial
James worked with me for 3 years from the age of 21 - 24, he was a total breath of fresh air in comparison to the many National / International coaches I'd previously worked with, his passion, attention to detail, ingenious coaching methods (even had me diving in a swimming pool to practice the diving volley!) and his professional but gentle manner was just amazing to work with and really advanced my game and mind helping me to gain entry into the singles main draw at Wimbledon and also reaching a career high world ranking. Tennis would be in a much better place with more coaches like James.
Tom Spinks, ATP Professional & Tennis Coach, David Lloyd UK