Report This Page
If you think that the content on this page this page contravenes our Terms & Conditions please let us know and we will take a look. 
Jean-Marc Michel - Tennis Coach
Jean-Marc Michel
My name is Jean-Marc Michel. I am currently training my 2 children for high level in tennis, physical training, mental and eye. I am looking for tennis players on the ITF, WTA and ATP circuits to bring them to a higher level in tennis and with the potential to reach the top 100 in competition. I am located in Mallorca.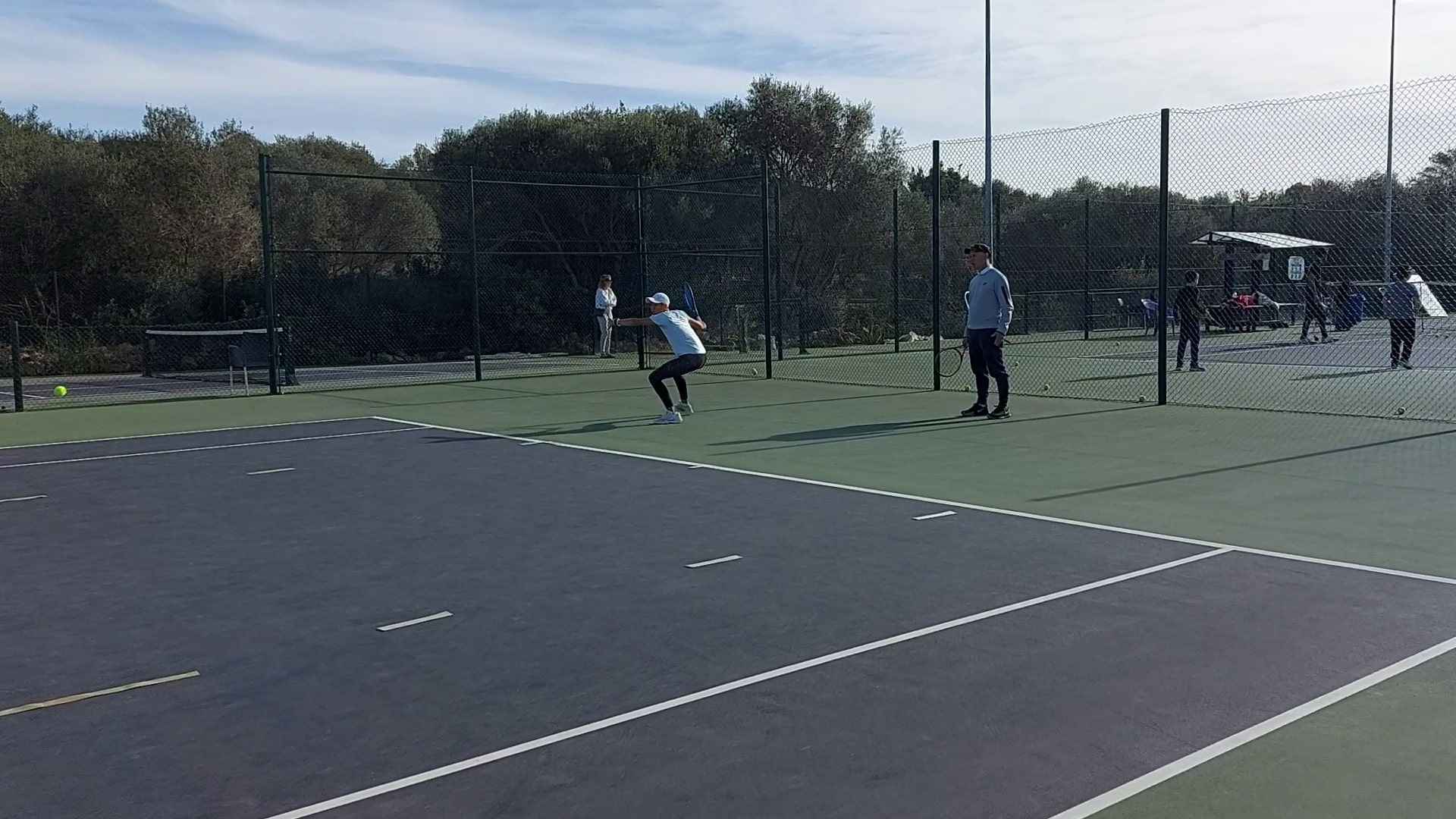 Qualifications
2021 ~ To date: Coach Isabelle Inchaupse, Living Uniqueness, Performance, Potential, Consciousness (France)
Specialized in supporting high-level athletes, Amelie Mauresmo, Tony Estanguet & Justine Dupont
2015 ~ to date: Training twice a year in Global Tennis Team (GTT) Method by Jofre Porta, Marratxi (Spain).
Coach of Carlos Moya and Rafael Nadal. Analytical and global tennis court training with the integration of variabilities, coordination, eye exercises, the conscious and the subconscious, the kinetic chain, biomechanics, play and tactics, etc…
2015 ~ to date: Graffos Apps, Andres Sanfiel (Spain)
Daily Graphic Application with test every 3 weeks, psychological monitoring of children, graphic exercises, and routines in order to improve their skills.
2015 ~ to date: Physical and eye training with Paul Dorochenko, Valencia (Spain)
Physiotherapist and physical trainer of Roger Federer, Sergi Bruguera, Carlos Moya, Dinara Safina, Sara Errani, Vasek Pospisil and more than twenty Top 50 players. Laterality and dominant eye expert. Develops the newly Allyane Activa concept, on neuromotor reproduction based on multi-sensory stimulation for gestural corrections and motor pathologies.
2013 and 2017: Mental Training with Raphael Gonzalez, Banyuls sur Mer (66) (France)
Coach and physical and mental trainer, specialized in tennis. BEES3 professional diving instructor, trainer and DEJEPS Jury, breathing methods. Train different breathing techniques.
2014: One week training at the David Ferrer Academy, Javea (Spain)
Practice training in drills and footwork using the Spanish method on clay court.
2010 ~ 2013: Training twice a year with the Romain Tennis Team, by Herve and Florent Romain, Gignac (13) (France)
Training of young tennis players for the high level.
Coaching times & fees
Please contact Jean-Marc direct via email or WhatsApp.
He can be contacted via WhatsApp on +60175207240
Or you can contact him using email on jeanmarcmichelmy@yahoo.fr
Self taught and Trainer
Rigorous, Discipline and Professionalism
Take Challenges
Creativity
Technical Expertise in Tennis, Tactical, Eye and Physical training
Work with High Resilience
Management
Experience
I am training my 2 children since they are 3 years old to become professional tennis players
I began with the Romain Tennis Team Method, specialized in young children.
I integrated into their training the bio-mechanical concepts (hand, eye, major axes, elastic force, plyometrics, anchor points, stability and kinematics, etc.), laterality (eye, the hand, the foot, the hip), the mind (talent against effort, street sport therapy, positive pragmatism, non-addiction to games and social networks, getting out of your comfort zone, motivation, breathing,…), the conscious and the subconscious (their relationship, how are they linked in matches, visualization ,…), tennis education to stimulate happiness, values ​​​​such as fight, patience, life in society, courage, fair play,… how to program a season, the benefits of variability (turbulence, technique, strategy and tactics,…) , game strategy and tactics.
I also set up mental tools such as graphology to develop competition, concentration, adaptation, decision, discipline, resilience, learning to work with the personal strengths of the player and improve their skills and weaknesses. I monitor once a week according to the objectives defined by the mental coach, the children and myself.
I taught the children the different breathing techniques, ventral, complete, alternate, memorization, learning to breathe, to use breathing, relaxation, manage their emotions and practice mindfulness and different types of meditations.
For the past year, I work with a mental coach to assist me personally for the harmony of the group and validate my directions in the project globally. On the physical level, I integrated professional level exercises to improve speed, agility, endurance but also prevention and recovery of the body. I also work with a tool for reprogramming motor neurons from the company Allyane to anchor the modifications of technical gestures durably. I then created my own essential match preparation method for player conditioning.
Until today, I am training my children 18 to 20 hours a week in tennis (Allyane, analytical, global,…) about 15 hours of physical training (improve VO2max, intervals, work on counter-laterality, coordination, agility, sheathing, abs, balance with Fitlights, Medecine ball,…) 3 hours for the vision for the eye with tools like Fitlights, SVTA vision kit,… and 8 to 10 hours per week of mental including the practice of different breathing technics, relaxation methods, visualization exercises, imagery and concentration, mindfulness, attitude and body language, meditation,…. and follow up on local and ITF tournaments.