Report This Page
If you think that the content on this page this page contravenes our Terms & Conditions please let us know and we will take a look. 
Joe Jeynes - Tennis Coach
Joe Jeynes
I love tennis and have been playing since 1997 and coaching since 2001. I am Lawn Tennis Association Qualified and keep up to date by attending coaching courses and sharing ideas with other coaches. I believe tennis lessons should be enjoyable and fun. I want those taking lessons to love tennis, just like me.
I am looking for a short term coaching role to expand my international coaching experience.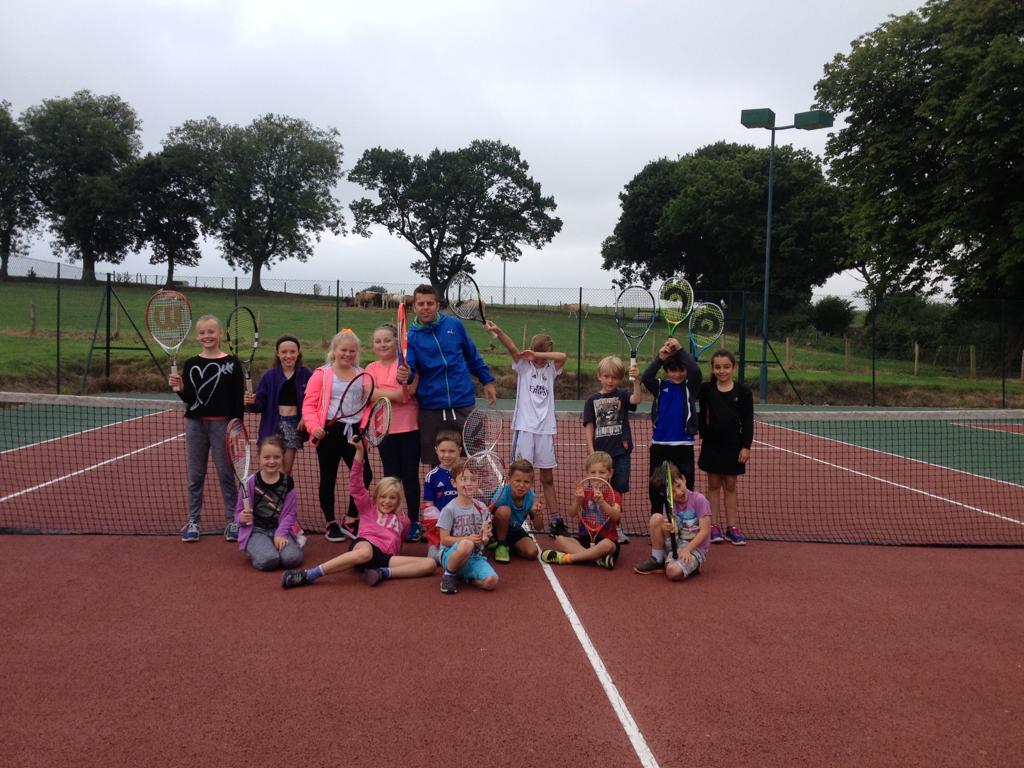 Qualifications
LTA Liscenced Accredited Plus Coach
LTA DCA qualification
DBS certificate
Insurance
First aid training
Coaching times & fees
Please contact Joe direct via email or Whatsapp.
He can be contacted Whatsapp on +44 755 401 0820
Or you can contact him using email on joejeynestennis@hotmail.co.uk
I am professional, reliable and friendly and have experience in coaching all ages from 3 to 87, both individually and in groups. My lessons are devised to suit the person or group and I will talk to you about what you want from them.
I play to a high standard in tournaments, nationally and locally, and have ranked as high as 236 in Britain and 12 in Yorkshire. It is important to be able to play at a good standard as a coach, which I do, so that I can demonstrate the shots. It is equally important to be able to coach in a way that people can understand and find enjoyable. I always try to do this.
I have also captained teams to success in the Yorkshire National League and Leeds League at Chapel Allerton Tennis Club. I enjoy keeping fit and participating in many sports including squash, racketball, table tennis, football, waterskiing, and sailing.
I now run my own tennis school and I currently coach at a number of locations in Leeds including East Keswick, Adel Tennis Club as well as Featherbank Primary School in Horsforth (West Yorkshire Champions 2013) and Gledhow Primary School as well as at Parks in Leeds. I also teach at David Lloyd Leisure and Chapel Allerton Tennis Club in Leeds.
I have many years experience at a number of tennis clubs and also recently worked at Mark Petchey's Tennis Academy in Greece, taking all abilities from improvers to performance classes and individuals.
I have competed nationally and some of my successes are listed below:
3 times Sunderland grade 4 winner.
Chapel Allerton Mens Doubles Club Champion x2 2008/2014
Chapel Allerton Mixed Doubles Champions x1 2014
Men's National League Area Champions x1 (Captaining Chapel Allerton)
Leeds League Mixed Doubles Champions x3 (Captaining Chapel Allerton)
Leeds Singles League Premier Division Champion x5
Chapel Allerton Grand Prix Champion x2
Ilkley (over 35) Grade 3 winner
Manchester, Middlesborough Grade 3 runner up
Sunderland Grade 4 runner up.
Experience
Tennis Coach 2005 to present
I have been coaching tennis since passing my LTA exams in February 2005. I initially worked for the head coach at Chapel Allerton Tennis Club as well at David Lloyd Leisure Club the two biggest in the area.
More recently I have been self employed working as Head Coach at Huby and Thorner for a number of years.
In addition I work at private courts and regularly coach the grandchildren of chairman or Leeds rhinos and caddick developments Paul Caddick. My website also generates work you can view it at http://tenniscoachleeds.co.uk/.
Now I am coaching from my website at most parks in Leeds as my own boss. Also I have grown my Tennis tournaments www.tennistournamentsleeds.co.uk massively. Before the pandemic I was running all age groups from 8 and under to veterans with sometimes up to 60 people in a day competing and week long events from grade 6 to grade 4 county level. Up to 150 people in a tournament.
Testimonial
Our grandchildren from London come to stay with us during most school holidays. When they visit we always get Joe to give them Tennis lessons. He is very reliable, flexible and the children love him and enjoy the lessons. Their Tennis has improved tremendously since taking lessons with him.
Paul and Alex Caddick Paul Caddick is Chairman of Leeds Rhinos and Caddick Group PLC"
Testimonial
I have just had my first lesson from Joe. I have to say I thoroughly enjoyed it and certainly feel like my game already improved in one lesson. His tennis coaching prices are very reasonable. His coaching style is easy to follow and he's a very laid back and enthusiastic coach. I look forward to having further lessons with Joe and am confident that my tennis will improve further and I will have a better chance at winning some tournaments under his guidance. Highly Rated Tennis coach would recommend to anyone looking to improve their tennis whether you're a beginner or an advanced player.
Irfan - Student
Testimonial
Joe has been teaching my son for over a year now and his game has come on leaps and bounds. Not only is it teaching him a great sport, its also helping his confidence as Joe is really great fun during the lessons. Josh is laughing all the time thanks to Joe making the sessions exciting as well as testing. Id reccomend Joe without a hesitation to anyone.
Rik Sidebottom - Virtualization Systems Engineer