Report This Page
If you think that the content on this page this page contravenes our Terms & Conditions please let us know and we will take a look. 
Player Seeking Sponsorship - Joshua Paris
Joshua Paris
From a young age, I was passionate about all sports. Growing up in London, my family were very sporty and I really enjoyed playing tennis and football. I started playing in the park at age 5 and had some lessons a couple years later. At around 8 years old I started leaning more towards tennis and enjoyed the fact that I was quite good! It all carried on from there and I began competing nationally and eventually internationally in my early teenage years. I reached number 32 in Europe u14 and travelled around competing in the biggest world Junior tournaments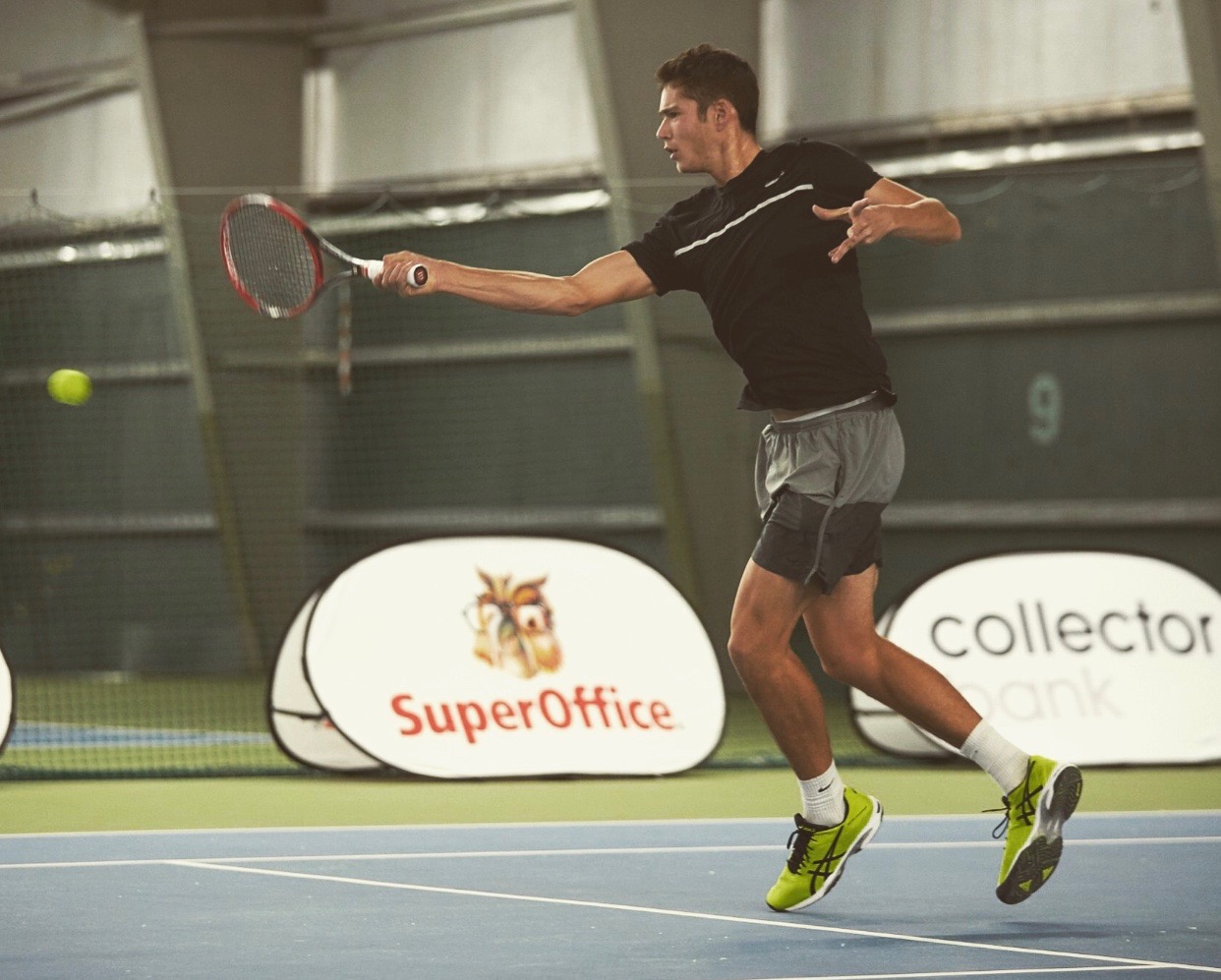 Education & Rankings
Education :
Baccalauréat at Lycée Francais Charle de Gaulle London
Rankings:
Current singles 1041 ATP
Career high singles 769 ATP
Current doubles 927 ATP
Career high doubles 838 ATP
Playing experience
3 years Tennis Europe tour, career high 32
2 years ITF juniors
Trained with Karen Khachanov ( top 10 ATP ) and others at 4slam academy for 3 years
6 years on the ITF/ATP tour
best win vs player ranked 240
About you
Date of birth – 06/03/1996
Hand Used – Right handed
Height – 6 foot 3
Racket – Wilson pro staff 97
Clothing – No current clothing deal
Shoes – Nike Vapor Zoom
Favourite Player – Roger Federer
Career Aspirations – Reach top 100 ATP, compete and win rounds at Wimbledon
Favourite Tournament – Wimbledon
Best Surface – Grass / Hard
Best Win – Albano Olivetti (240 ATP, career high 103 ATP)
Goals for the coming year – Reach top 700 ATP
Favourite Quote – "You miss 100% of the shots you don't take"
Later on I transitioned into the u18 ITF tour but when I turned 16 I took a break when my father passed away, and really took my time to decide in which direction I wanted to go with my tennis. I decided I wanted to give it a go and I started playing mostly ITF futures event, and got my first points at 16 years old.
My mother is French so I studied at a french school in London, which I remained focused on while I was training and competing. When I graduated, I had the opportunity with help from a sponsor to move to Barcelona and train at 4slam academy, training with some of the best coaches and players in the world. I lived and trained with players like Karen Khachanov and Andrey Rublev and it really brought my game forward.
Current and Previous Coach, Club & Academies
Previous coaches:
Juanse Martinez (4Slam Academy Barcelona)
Galo Blanco (4Slam Academy, Barcelona)
Fernando Vincente (4Slam Academy, Barcelona & Rublev current coach)
Current coach:
Sam Hutt ( Delgado Lee academy)