Report This Page
If you think that the content on this page this page contravenes our Terms & Conditions please let us know and we will take a look. 
Kamran Khalil - Tennis Coach
Kamran Khalil
I am Kamran Kahlil and live in Pakistan, I have completed a Master degree in PE (Physical Education). I was #1 Junior player and represented my country many times. I had quit my professional tennis career at young age and started coaching. I have achieved the highest level of certification from ITF and trained many National players who have performed at International stages. I also represent ITF as a tutor for the Coaches education program and organized various courses for coaches.
On the behalf of ITF I was also appointed as development officer for DNSS (Development National Sports Structure) program for the Laos tennis federation and where I helped the national federation to restructure the tennis development programs and I had represented as National coach of Laos tennis team and participated at Sea Games.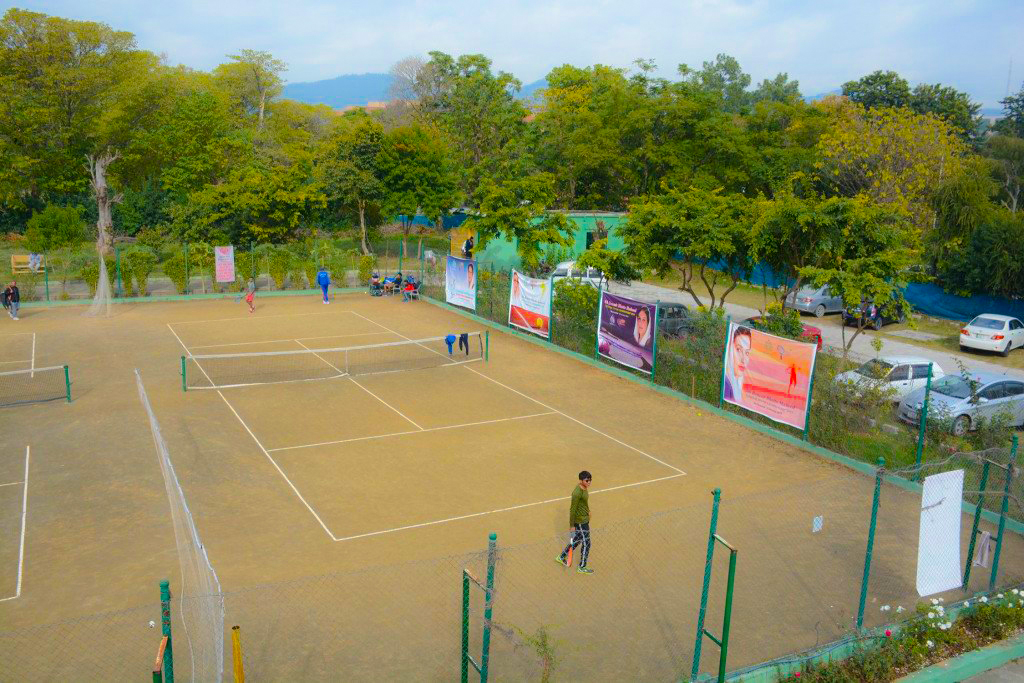 Qualifications
Certified as Level 3 Coach , Spain (ITF)
Certified Tutor (ITF/PTF)
M.sc (Physical Education) (National College of Sports) Islamabad
Coaching times & fees
Please contact Kamran direct via email or WhatsApp.
He can be contacted via WhatsApp on +92 300 5206213
Or you can contact him using email on kamitennis@hotmail.com
Achievements as a player:
2001-2002: Former Pakistan Universities champion  (Represented Pakistan at World University Games at Beijing, China)
1998-2001: Former National Men's single ranking (top 8)
1998: Member of Davis Cup Squad (Reserve Player)
1993-1994: Former National Junior 14U / 18U No.1 (Represented Pakistan at International Level)
Experience
2003 to present: Director Islamabad Tennis Complex
Feb – July 2019: School Tennis Development Consultant at FGEI Schools System
2017 May – Sep 2017: National Coach of Laos Tennis Federation
2015 to 2017: National Director Coaches Education Program (Pakistan)
2012 to 2025: ITF Certified Tutor, Coaches Education Program (International)
2010 – 2012: Represented Pakistan at ATF/ITF/Orange ball at 14U, as Coach/Manager
2005 – Present: Managed / Organized National & Local Tennis Championships & Camps
Testimonial
This is to certify that Mr. Kamran Khalil is an International Tennis Federation (ITF) Level 3 certified coach. He is a National Coordinator for Junior Tennis Initiative (JTI) program and Director of Coaches Education program in Pakistan. He has traveled extensively as player / coach and ITF Tutor. During his time he has developed and improved overall structure of School Tennis and Coaches Education program through dedication and hard work. He is also been appointed and sent by ITF as Development officer for Laos Tennis Federation for some time and improved their tennis structure. He has been continuously conducting courses and workshop at local and international level. Mr. Kamran Khalil has also worked with many players of all age categories, which brought laurels for the country. ITF would like to thank him for his hard work and support for the development of the game of tennis.
Suresh Menon - ITF Development Officer Asia
Testimonial
The National Olympic Committee of Laos Presents the Certificate of Compliment To: Mr. Kamran KHALIL For your dedication to the Development Sport Structure of Tennis in Lao PDR from 15 May to 15 September 2017. Your contribution would enable the Development Sport Structure of Lao Tennis has improved and popular.
Somphou Phongsa, Vice President & Secretary General National Olympic Committee Laos