Report This Page
If you think that the content on this page this page contravenes our Terms & Conditions please let us know and we will take a look. 
Karim Aouichaoui - Tennis Coach
Karim Aouichaoui
I am a tennis enthusiast who lives and breathes the sport.  I have been coaching for 10 years, ranging from mini tennis to now in a high performance programme for the past 6 years.   I am a very driven and motivated tennis coach and this is demonstrated in my career achievements to date.  I am now looking to work in a high performance environment or as a tennis director/manager.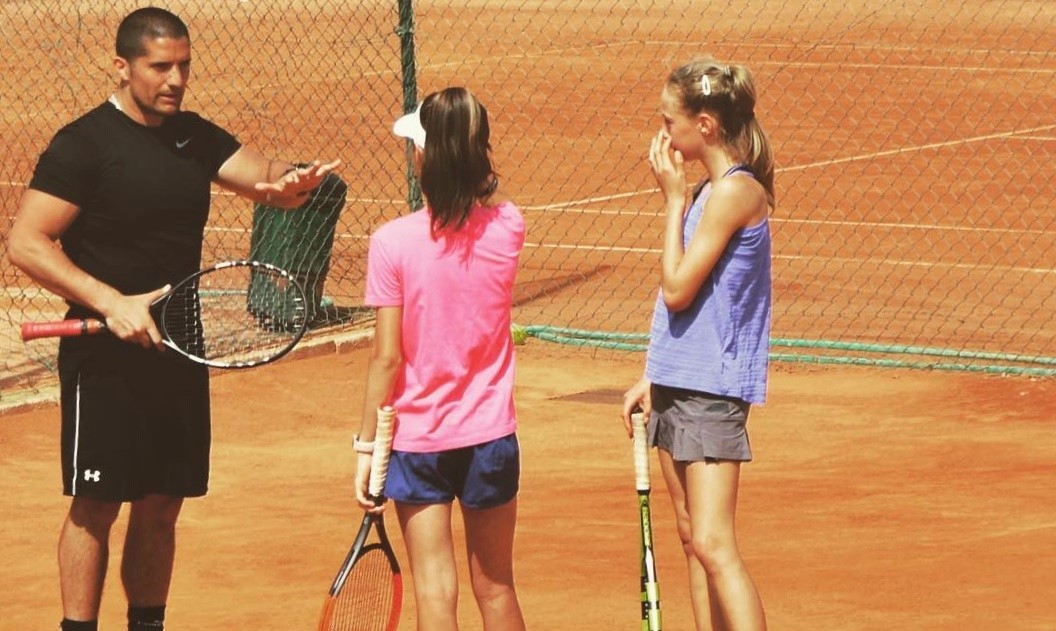 Qualifications
LTA Level 3 Coach – Fully licensed
Ralph Allen School, Bath 2007: GCSEs
5 A-C's in Maths, English, Science , Geography and Physical Education
Totton College,  2009
BTEC National Diploma in Sport – Pass level
Modules included-
Sports coaching
Sports leadership
Psychology in sport
Training programmes for performance athletes
Developing young athletes
Coaching times & fees
Please contact me directly for details regarding coaching times and fees.
Further information
I currently coach at the West Hants Club.  This club is more than just a tennis club and has facilities that offer the opportunity to enjoy the best in sports, fitness and relaxation.  The club boasts internationally renowned clay tennis courts, an indoor tennis centre, four squash courts, a state of the art gymnasium, two air-conditioned fitness studios as well as an indoor heated swimming pool and a dedicated High Performance Gym. Spacious family and adult only changing facilities and a sauna and steam room ensure that every visit will leave you feeling de-stressed.
The West Hants Club is for both individuals and families so whether you want to exercise on your own in a friendly environment, spend more time together as a family or simply come down and take some time out to relax, we have something for everyone.
I am a great team player with the ability to lead people of all ages and experiences. I have demonstrated this on a daily basis whilst leading the team to achieve High Performance Centre accreditation.
Very creative and an excellent problem solver.
Extremely reliable and very good organisation skills.
Good leader. I lead by example of keeping a high level of professionalism at all times.
Ability to go above and beyond required job responsibilities with enthusiasm and motivation.
I hold full understanding of the tennis Europe, ITF, and transition into the ATP/WTA systems.
Since coaching I have coached two world ranked atp and WTA players, highest ranked player being Gabriella Taylor WTA high ranking 168, 2 national champions, and numerous other national players alongside captaining the GB under 18 girls team finishing 4th in Europe at the summer cup 2019. I have managed two performance programmes with teams of coaches for 4 years.
Experience
As a player I started playing tennis at the age of 6 and instantly got attached to the sport. At 13 I moved to the LTA national academy at Bath, and competed for Great Britain and at tennis Europe and ITF events. I competed at this level for 4/5 years before the expense of the sport stopped my ability to continue competing.
After 4 years as working as a performance coach at David Lloyd Southampton, in 2011 I was successful in applying for the role of Mini Tennis Performance Manager. My remit was to grow and develop the mini tennis performance programme and the players that accessed this programme. Due to my success in this role, David Lloyd Southampton was awarded LTA High Performance Centre status.
From September 2013 I worked at Winchester tennis and fitness club as Head Of Performance. Within this role my responsibilities were to lead a team of 5 coaches. To schedule and plan our players programmes, tournaments and goals.
In September 2017 I was head hunted to work at the West Hants High Performance Academy as a full time academy coach. I was given the responsibility of managing 5 full time academy players. Roles included, annual planning, goal setting, tournament schedules and travelling coach. This is still my current role.
Other Achievements
I have co captained the Great Britain under 18 national team at the summer cup 2019 in which we finished 4th in the European finals.
As player I represented Great Britain from under 10 through to under 16 level.
I have managed a team of coaches en route to gaining high performance centre status at Southampton. I have always tried to implement changes in line with the Long Term Player Development guidelines.
I have presented to the LTA performance board in the bid for the HPC status and was successful in doing so.
I currently coach county, regional and national/international level tennis players on a weekly basis in a group or individual environment. These national players include George Russell, George Shields, Toby Samuel, Erin Richardson, Seb Holden, Shakira Bettencourt.
I have previously coached Gabriella Taylor who was the under 14 orange bowl runner up, and got a WTA high ranking of 168. Currently ranked 300. Numerous players who have gone on to gain ITF rankings and scholarships at American universities.
In 2014 I was awarded 2nd place in the LTA performance coach of the year.