Report This Page
If you think that the content on this page this page contravenes our Terms & Conditions please let us know and we will take a look. 
Player Seeking Sponsorship - Karola Bejenaru
Karola Bejenaru
My name is Karola Patricia Bejenaru. I am 22 years old and I've been playing tennis since I was 5. I'm Originally from Romania. In 2009 I moved to Northern Ireland at the age of 11. I am currently travelling and playing on the ITF Pro Circuit.  One of my big achievements was playing the grand slams in juniors. I am striving and working hard to reach higher goals.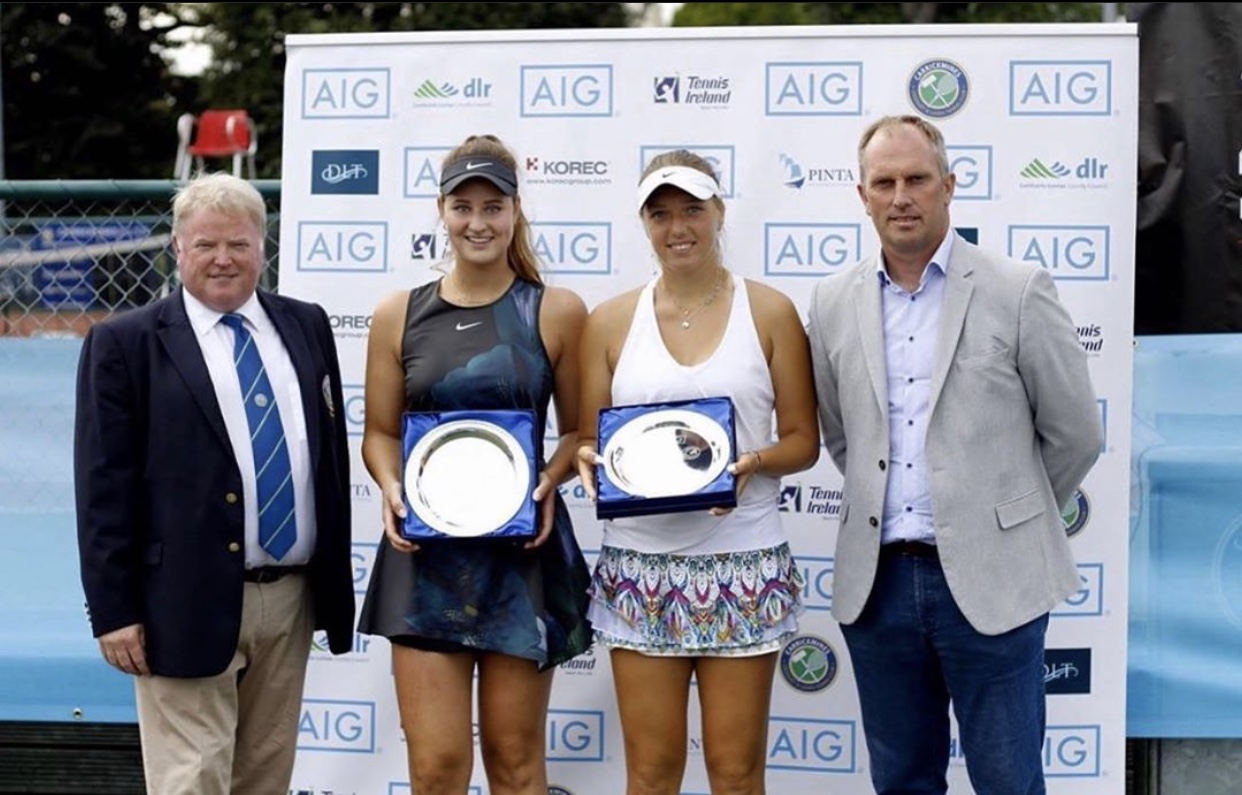 Education & Rankings
I have finished my GCSE's and did a Sport & Exercise Science course.
I finished tennis Europe under 14 top 20 then moved to juniors ITF where I finished 101.
Now I am playing professionally on the ITF pro circuit where I am currently WTA 1100 and my carrier high being 746 in singles.
For my doubles, my current ranking is WTA 740 with the highest WTA 614.
My current itf singles ranking is 480 with the highest being 319 and my current doubles rank is 63 with the highest being 19.
Playing experience
I have been playing tennis for 17 years at the highest level. I have played on all surfaces and in many different conditions.
About you
DOB: 29/06/1997
Hand used: right
Height: 1'78
Racket: Babolat Aero
Strings: Solinco Hyper G
Clothing: Lucky in love
Shoes: Nike / adidas
Any Sponsors: Lucky in Love/ Solinco / Sport endorse / Sport marketing
Favourite Player: Serena Williams
Career Aspirations: Top 10 WTA
Favourite Tournament: Wimbledon
Best Surface: Hard
Best Win: Beating top 150 WTA player
Goals for Year: top 500 WTA
Favourite Quote: ''Trust the process''
Inês Murta vs Karola Patricia Bejenaru in 2018
Current and Previous Coach, Club & Academies
Starting tennis I've been training with Mihai Malaia a Romanian coach. Moving to Northern Ireland I've started playing in the Ulster squads after going to Windsor tennis club where I've met my coach Przemek Stek achieving the junior raking beside him and starting of my pro circuit.
After 5 years of working with him I went to the national centre DCU in Ireland. I've been working there with Garry Cahill and Lazo while having Oktay as the fitness coach.
After 2 years in DCU I left to train in Romania and currently training there now.
Testimonial
For the past years I've been close to Karola and understand the hard work and dedication she puts in every training to achieve her goals.
Testimonial
From the start I've always believed in my daughter. I saw her potential from a young age. I have seen her develop and mature very quickly into a professional tennis player. She is capable of achieving great things with her determination alone.