Report This Page
If you think that the content on this page this page contravenes our Terms & Conditions please let us know and we will take a look. 
Kode Sports Club – Egypt
KODE is a multidisciplinary sports club making its debut at Hassan Allam Properties' upcoming flagship; Swan Lake Residences in New Cairo. KODE Sports Club aims to become an integral part of its members' lives by bringing them a uniquely diverse athletic and social experience committed to revolutionizing local and international standards. At KODE, our aim is to help every member of our community unleash their potential while inspiring them through our day-to-day interaction, to lead more active and healthy lifestyles and become better human beings and citizens of a homogenous community.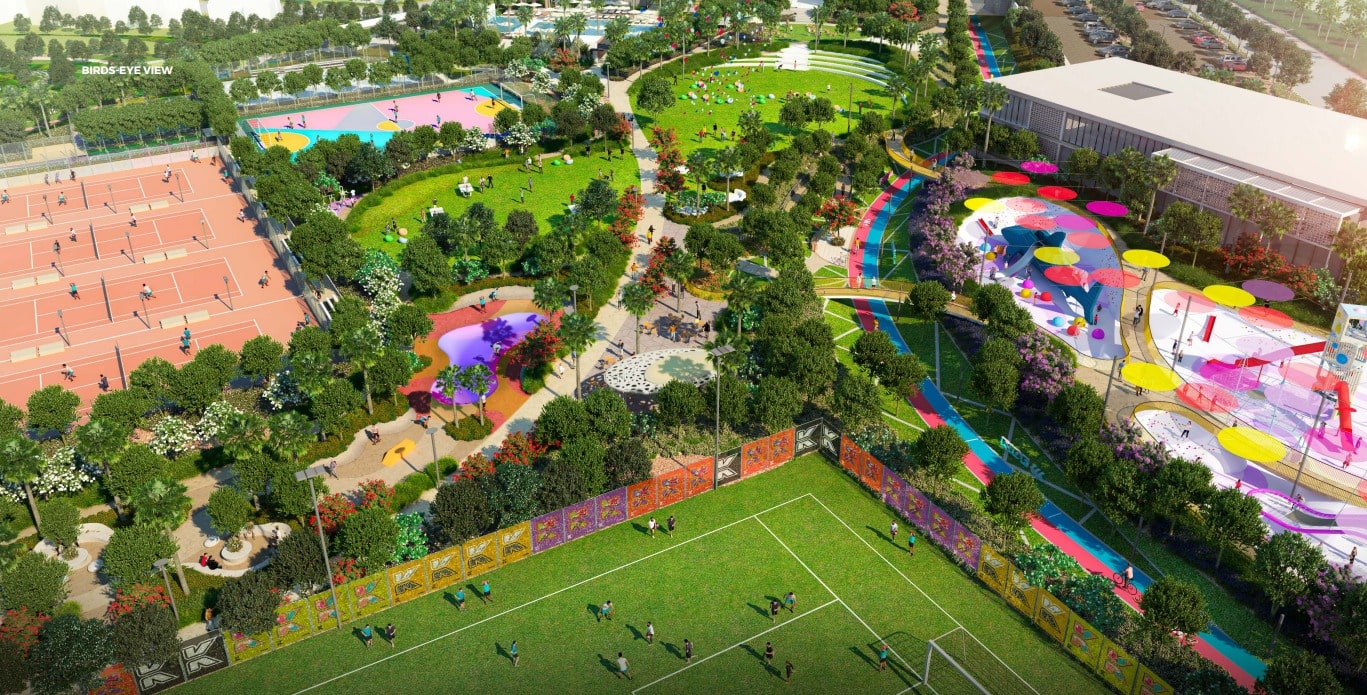 Kode Sports Club provides a holistic, long term, and athlete centered approach to sports development. We understand that sports skills are acquired through a variety of physical, mental, social challenges over a long period of time. Sports in Kode operates using a three-part framework which ensures the athlete is fully supported through;
1. Professional coach development
2. Modern, positive sports curriculums that provide correct developmental stages
3. State of the art sports facilities with supportive programs, equipment and integrated technology.
Kode's vision is to inspire the next generation to play sport with confidence and passion, focus on continuous improvement and  character.
We are currently looking for a Tennis Head Coach or Academy Development Consultant.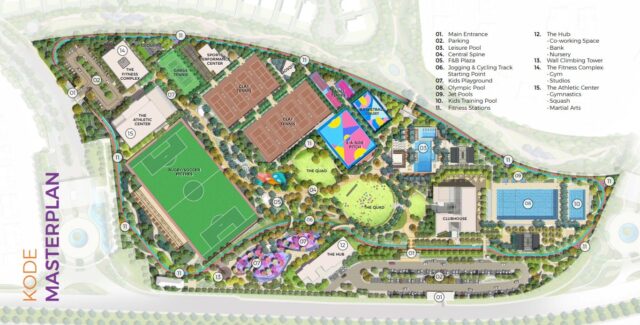 8 Tennis Courts
1 Olympic Swimming pool
2 Swimming pools
1 full sized football pitch
1 5-A-Side Football pitch
1 Sports Performance Center
3 Padel Tennis Courts
1 Gymnastics Hall
2 Martial Arts Hall
1 Basketball court
1 Fitness Gym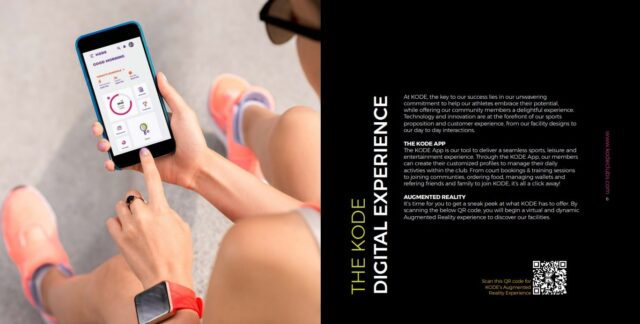 The Kode - Digital Experience
The KODE App is our tool to deliver a seamless sports, leisure and entertainment experience. Through the KODE App, our members can create their customized profiles to manage their daily activities within the club. From court bookings & training sessions to joining communities, ordering food, managing wallets and referring friends and family to join KODE, it's all a click away!
Continuous Improvement Model
At the heart of our KODE sports program is the SPC – our world-class Sports Performance Center.
The SPC is our hub for sports excellence: a focal point for high performance planning, preparation and performance. It is designed on the High-Performance Institute of Sport and Elite Sports Academy models which have led to the success of elite athletes and teams in nations like Australia, the USA, Canada and England.
Holistic Athlete Development Program
Our sports program is developed to tackle the comprehensive nature of sports performance, while prioritizing the continuous advancement and integration of science and technology. Our resolution is to build and grow a Holistic Athlete Development Program that tackles every milestone of an athlete's journey; train the body, discipline the mind and build the character, while respecting the individuality and uniqueness of our athletes.
Kode Essence of Greatness
Performance Focuses –> Holistic –> Continuous Improvement –> Character –> Sportsmanship –> Resilience –> Enjoyment
Better Beats Best
– Better Today Beats Winning Yesterday
Virtue Makes Victory
– If We Play With Virtue, We Are Undefeated
Passion Powers Progress
– Practice Makes Perfect, But Passion Makes You Practice.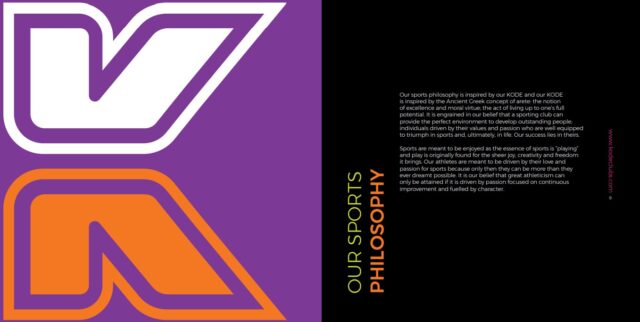 Our sports philosophy is inspired by our KODE and our KODE is inspired by the Ancient Greek concept of arete: the notion of excellence and moral virtue; the act of living up to one's full potential. It is engrained in our belief that a sporting club can provide the perfect environment to develop outstanding people; individuals driven by their values and passion who are well equipped to triumph in sports and, ultimately, in life. Our success lies in theirs.