Report This Page
If you think that the content on this page this page contravenes our Terms & Conditions please let us know and we will take a look. 
Kristaps Petrovs - Tennis Fitness Coach
Kristaps Petrovs
An experienced (BSc Phys Ed, MSc, CSCS, FMS) strength & conditioning coach, sports scientist, educator and public speaker. Currently at Granite Club helping youth, amateur and pro athletes develop and improve their physical qualities and movement skills across 7 different land and water based sports including tennis. Kristaps also monitors athletes physical qualities through testing, wellness and readiness to train, as well as tracks athletes progress in their chosen sport. I have been fortunate to be a part of various high performance national teams in the UK, Latvia, Cayman Islands and Canada (Tennis Canada since 2014) across 16 different sports: summer and winter. I believe in consistent improvement rather than perfection, and encourage anyone to find a sport that you enjoy so you can stay active throughout your life!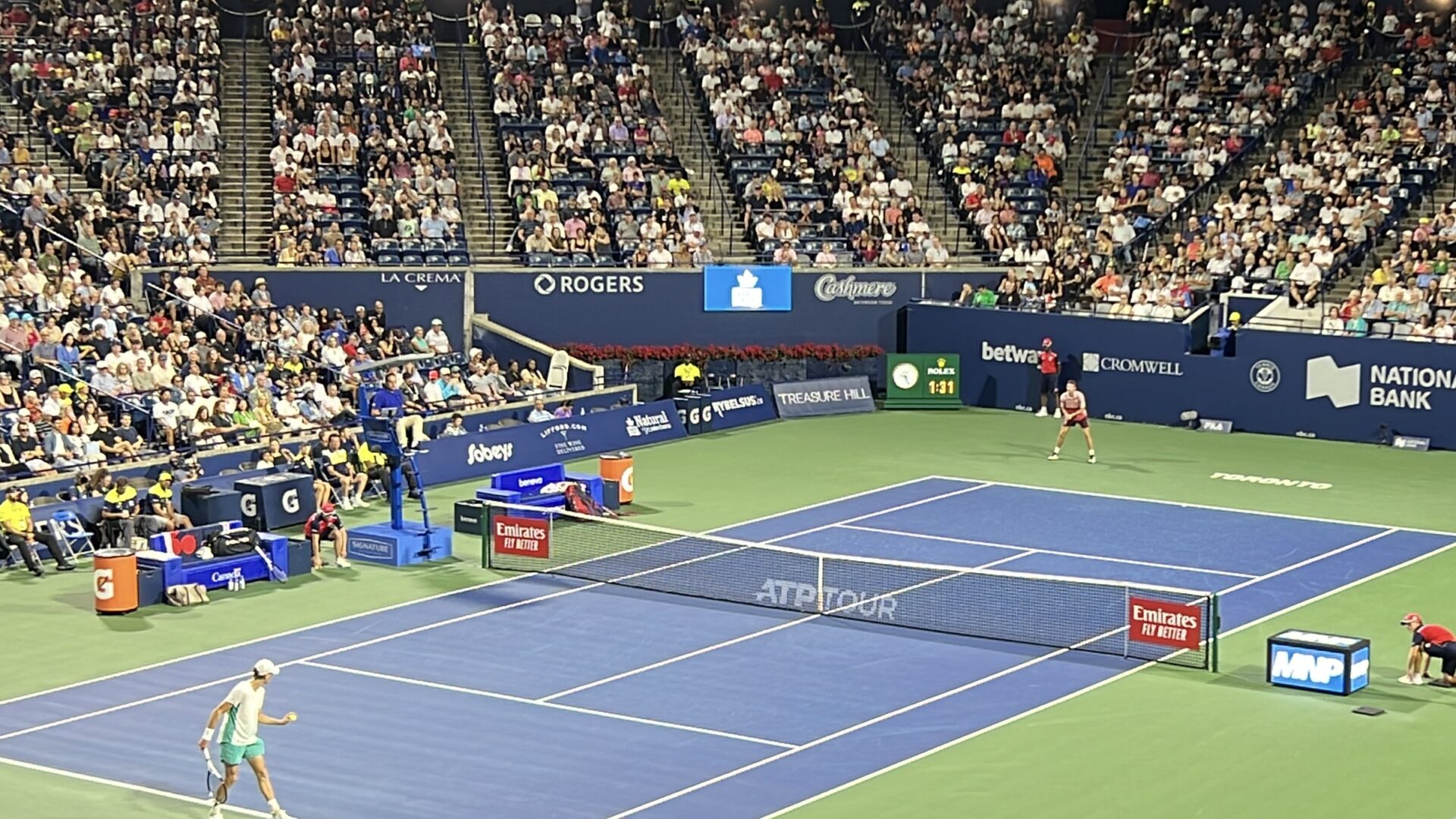 Qualifications
Certified Function Movement Screen Specialist
Certified Strength and Conditioning Coach
Accredited Physical Education Teacher
Trained Weightlifting Coach Level 1
EXOS-Performance Coach in process
Coaching times & fees
Please contact Kristaps direct via email or WhatsApp.
He can be contacted via WhatsApp on +1 (416) 356 3982
Or you can contact him using email on krpetrovs@gmail.com
Strong teaching & coaching skills
Team leadership skills
Bilingual (English, Latvian, Spanish, Russian)
Computer proficient (Excel, Word, Google Sheets)
CPR C and AED Red Cross Certification
Smart Speed Equipment proficient
VALD Force Decks proficient
Experience
08/2019 – Current: Head of Sports Science & Performance,  Granite Club – Toronto, ON.
Responsible for junior competitive streams and professional athletes in the following sports: figure skating and hockey, artistic swimming and swimming, tennis, badminton, squash, curling.
10/2019 – Current: Tennis S & C Coach & TPA Tennis Canada Coarse Facilitator, Tennis Canada – Toronto, ON.
Responsible for junior physical development in National Training Centre as well as on road – tournament physical preparation and support (locally and internationally). Also responsible for preparing and delivering TPA Tennis Canada Coach 2 Corse Physical preparation material: theory and practical components for coaches across Canada.
08/2018 – 09/2019: Strength and Conditioning Performance Coach,  Motions unlimited – George Town, Cayman Islands.
National Professional and Junior athlete support: swimming, tennis, soccer, gymnastics and beach volleyball.
09/2017 – 08/2018: Strength and Conditioning Coach, Peak Power Sport Development – Calgary, AB.
National Professional and Collegiate athlete support: ice hockey, basketball, volleyball, soccer, and downhill skiing
01/2017 – 08/2018: Lead Strength and Conditioning Coach, Tennis Canada – Calgary, AB.
National Professional and Junior player support.
Testimonial
I've had the immense pleasure of working with Kristaps on a daily basis through my strength and conditioning and rehabilitation training as a professional athlete on the WTA tour. Kristaps is extremely knowledgeable, confident in his delivery, and incredibly organized in facilitating all aspects of my training, through practical skills in the gym and on the court as well as technical skills in testing and monitoring. Most of all, he is warm, affable, and creates an enjoyable atmosphere in training, even when the work gets hard. Kristaps' infectious positive attitude has carried me through many tough moments and workouts, and I can't speak highly enough of the experience we've shared together.
Carol Zhao
Testimonial
Having had the pleasure of working with Kristaps over the years I can confidently recommend his skills and expertise to anyone looking to improve their overall health and well-being and performance. Kristaps's diverse skill sets are both impressive and far ranging. He has continued his growth and development as a Tennis Fitness Coach at Tennis Canada and enjoys helping development athletes build positive training habits, develop physical resilience and improve performance! Whether you are a high level athlete, sport organization or simply someone considering commencing your fitness journey and don't know where to start. Kristaps will guide, educate and support you through you the journey.
Alan Mackin (ex. ATP player and GB Davis Cup player)