Report This Page
If you think that the content on this page this page contravenes our Terms & Conditions please let us know and we will take a look. 
Lidia Burrows - Tennis Coach
Lidia Burrows
Hello, my name is Lidia Burrows. I live in Yorkshire, England but for the last four years I have been attending Middle Tennessee State University in the USA to play on the women's tennis team. Tennis has been a big part of my life since the age of four when I first began taking lessons at Queens Sports Club in Halifax. Since then I have competed nationally and internationally in tournaments.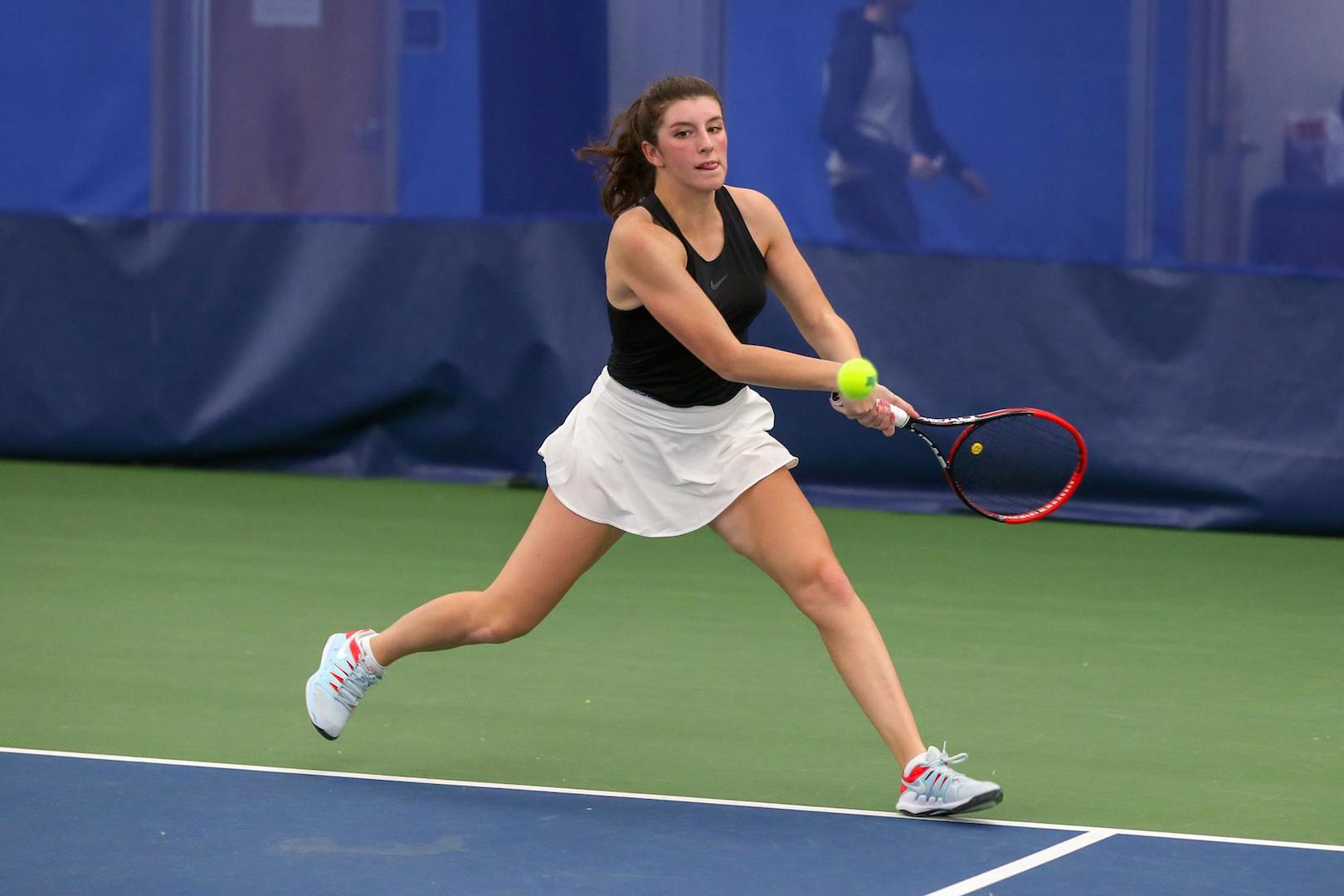 Qualifications
EDUCATION: August 2016 – Present. Middle Tennessee State University, United States.
GPA 3.55
Major History. Minor Politics. Minor Textiles.
Played on the MTSU womens tennis team; played 1,2,3 in the lineup.
Team captain 2019-2020. September 2009 – June 2016

I finished my senior year at MTSU with the most singles wins in programme history with 94 wins.

I graduated with a masters in international relations with a 4.0
Bolton Arena Tennis Academy, United Kingdom.
Advanced Apprenticeship in Sporting Excellence (AASE)
Level 3 Certificate in Understanding Sports Performance made up of nine units covering technical; tactical; mental skills; physical conditioning; nutrition; career planning; communication skills; lifestyle management; and health and safety.
Programme included a two week training block at the BTT Tennis Academy, Barcelona. This trip encouraged Spanish speaking
Coaching times & fees
Please contact Lidia direct for more information on her availability and coaching fees.
She can be contacted via email on lidiaburrows0@gmail.com or
She can be called on +1 615 839 0763
Further information
CLUBS TRAINED AT:
Trained and worked at Queens Sports Club Halifax.

Trained at Bolton Arena Tennis Academy.
HONOURS AND AWARDS:
Chi Alpha Sigma (National College Athlete Honor Society) award. Being recognised as top 10% academically out of all student-athletes in U.S (March 2019).
C-USA 2017 Third Team Singles.
2017, 2018, 2019 C-USA Commissioner's list
I made the decision to continue my tennis career by going to America and playing in a Division 1 conference. This enabled me to travel all around the U.S. playing many colleges whilst still being able to get a degree.
Coaching tennis is something I have very much enjoyed, I love interacting with players and discussing the game. Since the age of 15 I have worked at my local tennis club coaching summer camps.
In the last two years I have begun giving private lessons to adults and kids which has advanced my coaching abilities. As tennis has always been very special to me, I am looking to continue in the field by coaching at clubs, academies or resorts in order to continue my passion.
Experience
January 2015 – Current. Queens Sports Club – Tennis Coach
Work with all ages to provide professional tennis coaching both indoor and outdoor.
Engaging daily with both children and parents during summer camps.
Learned how to plan objectives for each session and apply them in an energetic, fun and knowledgeable way.
June 2017 – August 2019. Queens Sports Club – Receptionist
Managed the front desk of a private sports club.
Engaged with customers regularly assisting with queries.
Handled financial obligations within the club.
VOLUNTEERING
2016 – Greenhouse Ministries Murfreesboro – giving out food boxes to the homeless.
2017 – Thanksgiving Day – serving food at The Salvation Army.
2019 – FeedAmerica Murfreesboro – Boxing up leftover food to be sent to pantry's.
Organized a tennis camp for refugees in Murfreesboro where 12 refugee children came to experience playing tennis for the first time.
PERSONAL INTERESTS
Proficient in Spanish.
Enjoy music and art festivals.
Enjoy experiencing many different cultures by travelling to a range of countries. My favorites being Egypt, Ireland, and Greece
Testimonial
My daughter Milly was coached on a one-to-one basis by Lidia in the Summer of 2019 at Queen's Tennis Club. Milly enjoyed the sessions very much and her skills developed greatly during that period. Previously Milly had not been very keen to play tennis but following Lidia's coaching she has carried on with coaching at her school. Lidia is a very enthusiastic and patient teacher. I would recommend Lidia as a coach to anybody wanting to learn tennis from the start or people who have been playing for a while and want to improve their technique.
Szu-wen Wang - Tennis Parent
Testimonial
I started hitting with Lidia about 7 years ago when I was 12, she pitched her hitting against me at just the right level to push me and help me improve, she was always happy to give me advice on my technique too and having her as my hitting partner alongside my coach helped my game enormously. I would recommend Lidia to anyone who wants to up their game, junior or senior
Harry - former client & hitting partner