Report This Page
If you think that the content on this page this page contravenes our Terms & Conditions please let us know and we will take a look. 
Majed Kilani - Tennis Coach
Majed Kilani
Majed is a professional tennis coach for over 6 years working privately and in academies. As a player, he is a former Top Juniors, Top College and ATP player, number 1 player for the University of Tulsa and Davis Cup player for his native country Tunisia. Majed is looking for good opportunities to teach tennis and convey his knowledge, expertise and experiences to the next generations. From 2016-19, Majed Kilani joined The University of Tulsa with a full athletic scholarship where he performed well academically and athletically and earned his bachelor degree in Sports Management. Today, Majed Kilani is certified by the Global Professional Tennis Coach Association (ATP-level C&B). He is currently a Tennis Coach for 3 years at Australasia Tennis Aces (ATA) which is the leading Hong Kong tennis school specializing in coaching services, club tennis programs and corporate events. Before that Kilani Started coaching at Vince Westbrook Tennis Academy in Tulsa, OK, USA in 2016-17-18 and coaching privately in Tunisia in 2019-20.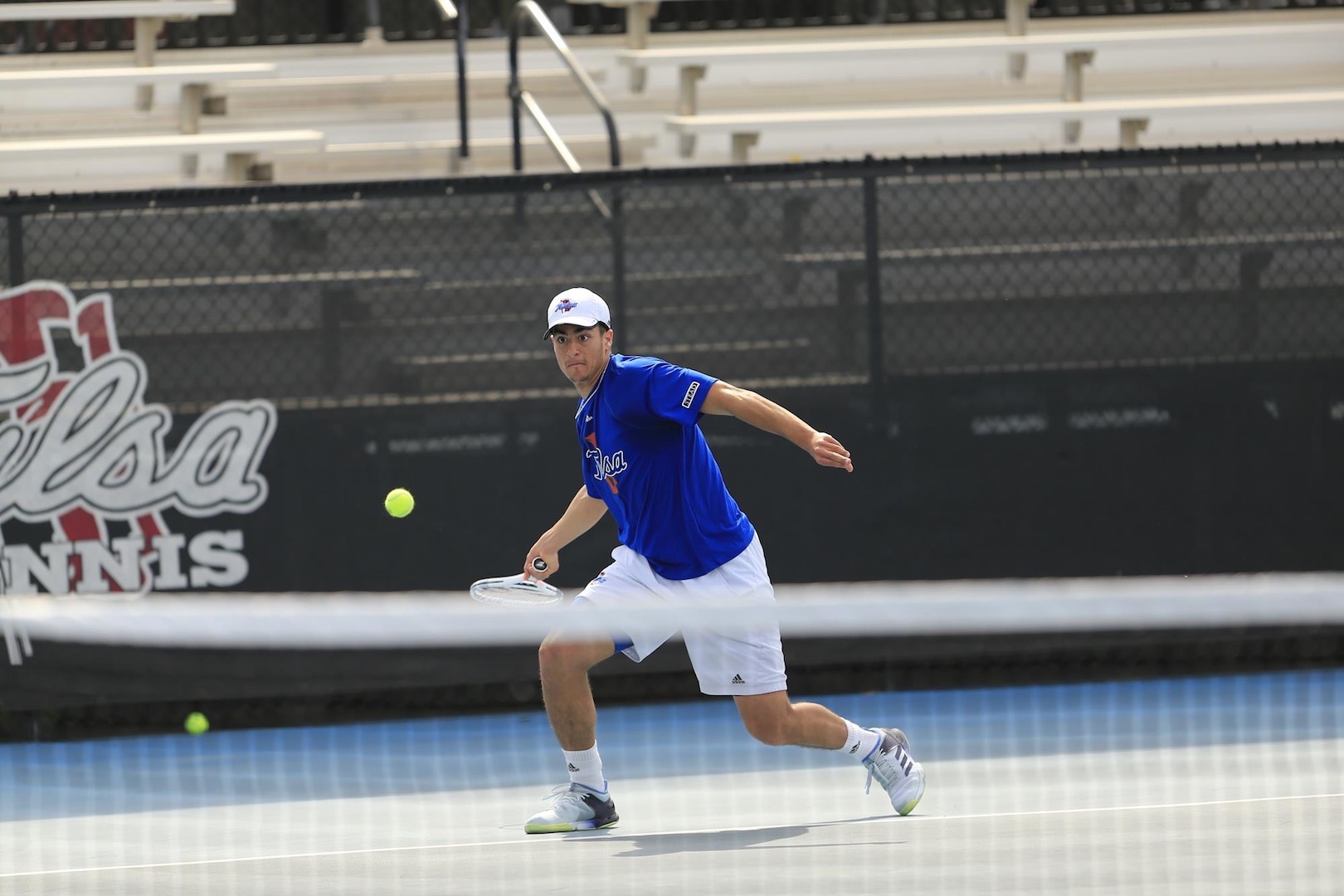 Qualifications
As a top ITF juniors player, top college player in the USA and ATP player . I have a lot of tennis knowledge that I want to share with the next generation of tennis players I work with. I learned many things about tennis in my playing which I feel that I still owe them to the game and I want to give it back through keeping on coaching and educating tennis.
Bachelor of Science in Business Administration

Major: Sports Management

The University of Tulsa, Tulsa, OK

GPA: 3.3

Certified by the Global Professional Tennis Coach Association (GPTCA-level C&B)
Coaching times & fees
Please contact Majed directly for information on his availability and his range of prices.
He can be contacted on majedkilani1@gmail.com or via phone / Whatsapp +85260745793
Further information
The University Of Tulsa Men's Tennis
Honors:
Intercollegiate Tennis Association Scholar-Athlete

   

2016
American Athletic Conference Men's Tennis Freshman of the year

   

2017
American Athletic Conference Men's Tennis Player of the week

                   

January 2017
American Athletic Conference Men's Tennis Player of the Month

   

October 2017
Men's Tennis All-Conference Team

     

2017

American Athletic Conference Men's Tennis Player of the Month 2018

Intercollegiate Tennis Association Scholar-Athlete in 2018-19
This is a video of Kilani's last home game ever in the Tulsa tennis facility. This represents a special day for Kilani as he got recognized by his coaches, teammates, and athletic director of the University of Tulsa (TU), Dr. Gragg. Kilani won his last home singles match in a straight-set win over SMU's No. 66 Carles Sarrio in the teams final home match of the season, as TU defeated the Mustangs 5-2 at the Michael D. Case Tennis Center.
Kilani was a top NCAA college player with the highest of 39 Intercollegiate Tennis Association (ITA) singles ranking and highest of 25 ITA doubles ranking. He was playing number 1 position for the University of Tulsa in his last 2 years. Kilani participated in 2 NCAA singles championships in 2018-2019. Majed was a Tunisian champion in all categories in singles and doubles, Arab champion under 13 and the African champion under 16 in singles and Runner up in doubles. As an African champion, he was invited for an ITF tour in Italy with the best players in Africa and Europe to play the top junior tournaments in the world including Santa Croce and Trofeo Bonfiglio. Majed Kilani stopped playing professional tournaments in March 2020 and decided to become a tennis coach after he was suspended for a mach fixing that occurred in august 2016 when he was 19 years old and in University. Majed had the highest ranking of #77 in the ITF juniors. Majed's best performance while playing ITF juniors is when he beat both number 5, and 47 ATP players, Stefanos Tsitsipas and Alexander Bublik in a Grade 2 ITF juniors event held in Tunisia in 2014.
Kilani has a career high ATP singles ranking of 804 achieved on 16 March 2020. He also has a career high ATP doubles ranking of 528, also achieved on 16 March 2020. Kilani has won 4 ITF doubles titles in 15k events and reached a doubles final once in a 25k event .  In a 25k ITF event held in 2019, Kilani beat number 270 ATP Raul Brancaccio and made it to the semifinal. In the week after, Majed reached the final of the 25k ITF event partnering with Savriyan, beating french pair, Arthur Rinderknech and Florian Lakat, number 244 and 252 ATP in doubles. In a 15k event held in February 2020, Kilani won the doubles title partnering with teammate Aziz Dougaz 261 ATP in doubles, beating a top 500 ATP spanish team, in the final. 
These gallery photos represent the important phases of Kilani's tennis life. It goes in order, from when he won the African championship under 16 in 2013, to participating in Davis Cup in 2015 , to being a division I college player in 2016-19, to becoming a professional tennis player in June 2019, to being a private tennis coach in 2020.
He graduated with a bachelor of Science in business administration with a management major with a specialization in sports management. He has a 3.32 Grade point average (GPA).
At 18 years old, Kilani has represented Tunisia at Davis Cup. In Davis Cup he has a win-loss record of 4-0. He helped his country qualify for the grade 2 of the Davis Cup.
Experience
Student Athlete, University of Tulsa, Tulsa, OK. Spring 2016- May 2019
Represent my school in every college match played

Comply with NCAA standards

Maintained full course schedule while competing

Honored twice in 2017 and February, 2018 by the University of Tulsa Vice President Dr. Derrick Gragg and Associate Athletic Director for Academic & Student Services, Dr. Christina Carter for outstanding academic achievements of maintaining a 3.00 GPA while being a Division I student athlete.
Tennis Coach at Vince Westbrook Tennis Academy, University of Tulsa in Tulsa, OK. Summers of 2016-18               
Coached Top juniors players.

Worked on techniques, strategies during points, and movement on the court.

Used drills, fed them balls, and made corrective suggestions. Focused on teaching where to hit the ball, to work on precision and consistency.
A sparring partner of Ons Jabeur (WTA #40) and Malek Jaziri (ATP #50)
Private Tennis coach in Tunis, Tunisia.  March 2020-September 2020
Coaching players of different ages and levels including a top 4 player in Tunisia.
Tennis coach at Australasia Tennis Aces (ATA) Academy. October 2020- Present
Testimonial
I am writing this letter of recommendation for Majed Kilani, who I coached for three years whilst he represented the University of Tulsa's men's tennis team. In my experience with Majed, he has been a hard worker on and off the court during his time at Tulsa. He shows up with a good attitude every day, is well regarded by his peers and throws himself head on at challenges in his path. He has learned and demonstrated the values of persistence, resolve and discipline, traits that are central to success in all walks of life.
Clifford Marsland - Assistant Men's Tennis Coach at University of Tulsa
Testimonial
I am writing to recommend Majed Kilani, one of the members of the Men's Tennis Team at The University of Tulsa. Throughout his career here not only has he shown technical superiority, but incredible leadership ability as well. As a freshman, he showed natural leadership potential with his confident demeanor yet hard work ethic. These qualities flourished throughout his career at TU. He ended his career just outside the top ten singles wins for men and as the captain of our team. He consistently showed dedication to his individual growth as well as the growth of the team. He is the ultimate team player and remained coachable no matter how much success he saw. Although his leadership abilities were evident during his wins, they emerged even more through his losses. Tennis is an incredibly competitive sport. Although Majed saw lots of success, as a coach, it was admirable how he continued to support his team even through his losses. He showed grace and eloquence and demonstrated to his teammates how they need to carry themselves no matter what the outcome is. These losses never deterred him from continuing on, but rather, inspired him to improve for the sake of his team.
Vince Westbrook - Associate Athletic Director Director of Tennis, University of Tulsa
Testimonial
To Whom It My Concern: I am writing this letter to recommend that Mr. Majed Kilani be given the privilege and opportunity to serve as a coach/instructor within your organization. I have known Majed since his matriculation at The University of Tulsa (TU) as a Men's Tennis Student -Athlete; therefore, as the Vice President & Director of Athletics at TU I feel extremely qualified to speak on his behalf. Majed is an outstanding young man in many respects. In this "me-first" society, it is quiet refreshing to be around this totally selfless young man. The balancing of academics, career development and other endeavors is indeed a difficult task that Majed seems to have mastered. Some of his accomplishments as a TUStudent-Athlete include: - Intercollegiate Tennis Association Scholar-Athlete in 2016 - American Athletic Conference Men's Tennis Freshman of the year in 2017 - American Athletic Conference Men's Tennis Player of the week in October and January 2017 - Men's Tennis All-Conference Team in 2017 - American Athletic Conference Men's Tennis Player of the Month in 2018 - Played the number 1 position during 2018 and 2019 seasons - Highest ITA ranking of 23 in doubles and 39 in singles - Tennis coach during summer camps at Vince Westbrook Tennis Academy in The University of Tulsa. Please note that Majed has also done well in the classroom and has graduated in three and a half years from our academically rigorous institution. Perhaps the strongest statement I can make about Majed is that I would not hesitate to work hand in hand with him on any educational or job-related activity. He is not only hard-working and intelligent, but determined and upwardly-mobile as well. I wrote this letter on Majed's behalf because I beleive in him. I hope you will give him an opportunity to make believers of you as well. Please do not hesitate to contact me if you have any questions or if I can be of further assistance. I can be reached at 918-606-5788 and/or via email derrick-gragg@utulsa.edu. Positively,
Derrick L. Gragg, Ed.D. -Vice President & Director of Athletics - The University Of Tulsa