Report This Page
If you think that the content on this page this page contravenes our Terms & Conditions please let us know and we will take a look. 
Mariam Ayeni - Wheelchair Tennis Player
Mariam Ayeni
Creative, passionate, ambitious, love design, architecture, gardening and of course my one and only Tennis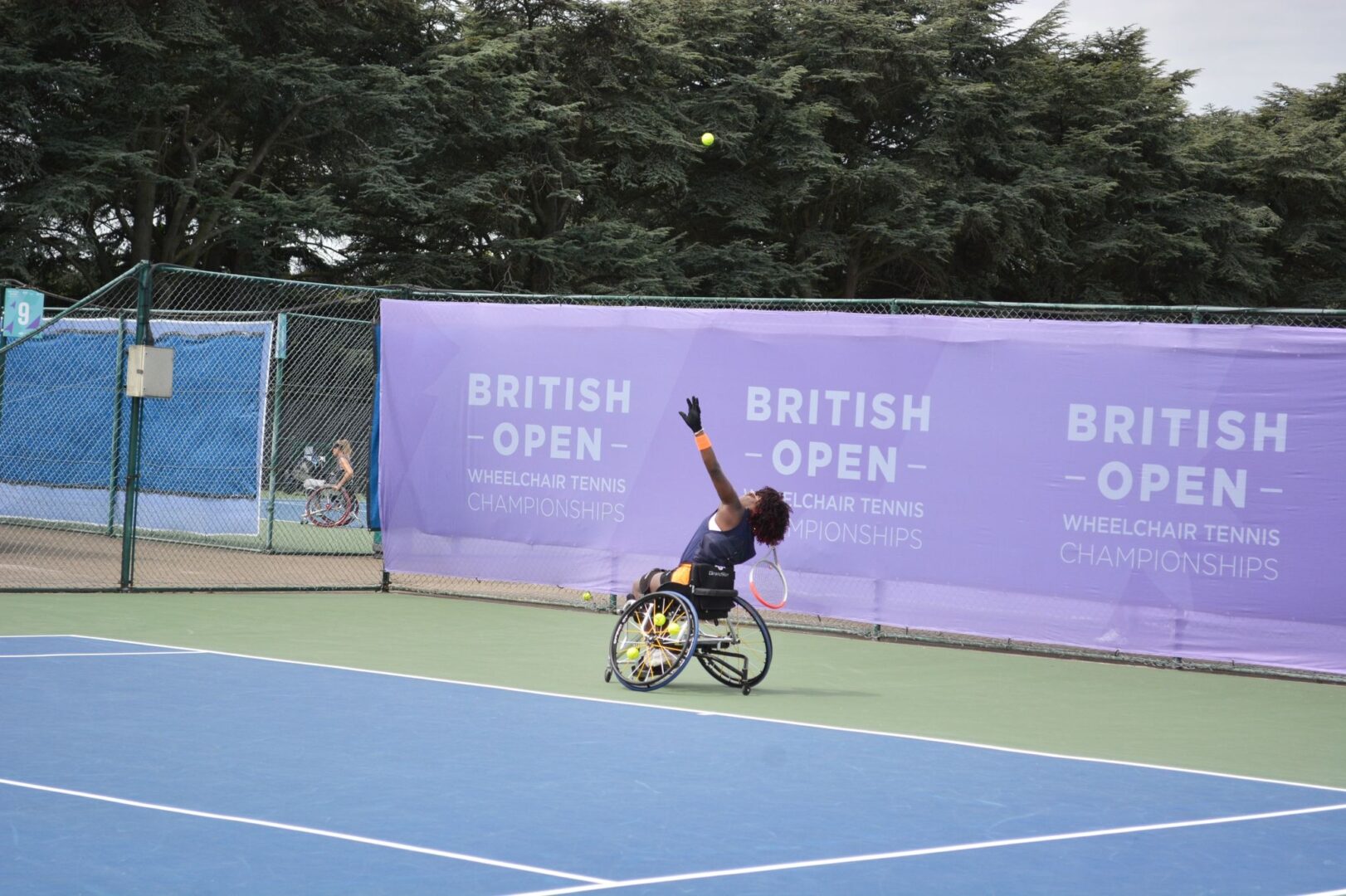 Education & Rankings
BSC Interior Architecture
Playing experience
I have been playing for 4 years, but I started competing internationally 4 months ago.
About you
Date of birth: 03/04/1984
Hand Used: Right
Height: 5 feet 4 inches
Racket: Wilson
Strings: Main: Luxillon, Crosses: Wilson Sensation
Clothing: I don't have one yet
Shoes: I don't have one yet
Any Sponsors: I don't have one yet
Favourite Player: Rafael Nadal & Iga Swiatek
Career Aspirations: To reach my maximum potential 
Favourite Tournament: Australian Open
Best Surface: Hard
Best Win: Yet to come
Goals for the coming year: Get as much experience competing internationally this year (2022), by trusting and using processes learnt during training, by trying to figure out what works or doesn't, through problem solving. And lastly, learning to fight and not give up no matter what. 
Favourite Quote: From small homes and humble beginnings, Out to undiscovered ends, There's nothing worth the wear of winning, But the joy and laughter of friends.  
A video testimonial from: Stuart Wilkinson (Former Head Coach for GB Paralympic Wheelchair Tennis Team)
Current and Previous Coach, Club & Academies
Previous coaches: Bradley Stoneham, Tony Cherry
Current coach: Stuart Wilkinson 
Clubs played for and Academies attended –
Kings Sports Centre, Avenue Tennis, Uxbridge Tennis Club
Testimonial
Mariam is passionate about tennis and extremely committed to becoming the best player she can be. Mariam trains 3 days a week at Uxbridge Tennis with former national coach Stuart Wilkinson. She was Novice Player of the Year in 2021 and continues to show strong commitment to developing her game. She has competed in her first 5 overseas tournaments and has a world ranking of 119. I look forward to seeing her further develop over the coming months under the guidance of a committed coach in combination with the desire and passion to improve her game.
Mark Bullock (Expert in Paralympic/disability/inclusive sport & sports development)