Report This Page
If you think that the content on this page this page contravenes our Terms & Conditions please let us know and we will take a look. 
Matteo Aguirre - ITF Junior Tennis Player
Matteo Aguirre
Hi, my name is Matteo Aguirre and I am 12 years old. I work hard everyday to achieve my dreams of becoming a professional and #1 ATP tennis player. I love my family and my sister who also plays tennis. She is the best hitting partner!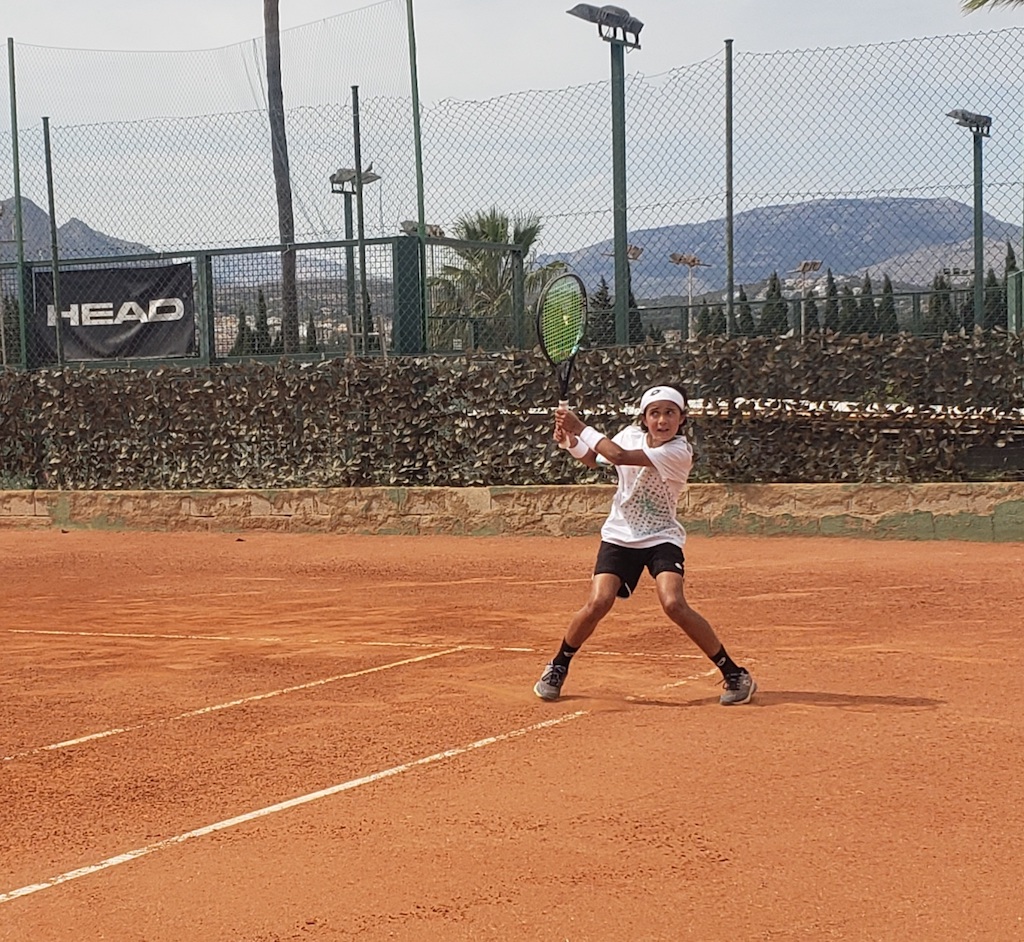 Education & Rankings
7th Grader at Community Connections Virtual School, Florida
Current Classification in Italy – 3.4
6.4 UTR
Playing experience
2019-2020: USTA Advanced and intermediate level and UTR tournaments in Florida, USA
2021: 11U Circuito Ecuajunior Copa Tropicmax, Ecuador (Winner)
2021: 13U Circuito Ecuajunior, Ecuador (Backdraw winner)
2022: 12U Circolo del Tennis Firenze, Italy (Finalist)
2022: 12U Torneo Guivanile Carpi, Italy (Winner)
2023: 14U Toscana T.5 Rufina, Italy (Finalist)
2023: 12U Golden Ace Kupa Budapest, Hungary (Winner)
2023: 14U Monty los Pinos 2, Spain (Winner)
2023: 14U Tennis Planet – Club Tenis Ch2 La Marina, Spain (Winner)
2023: 12U Champions Bowl La Canada, Spain (Finalist)
About you
Name: Matteo Aguirre
Date of Birth: June 2, 2011
Plays: Right handed (two handed backhand)
Height: 146 CM
Racket: Yonex Ezone 100 SL
Strings: Solinco Hyper G Soft and Solinco Vanquish
Clothing: Lotto (sponsored)
Shoes: Lotto (sponsored)
Sponsors: Lotto
Favorite Players: Roger Federer, Rafael Nadal
Career Aspirations: Be number 1 in the world
Favorite Tournaments: Wimbledon, Roland Garros
Favorite Surface: Hard/Clay
Best Win: Every match where I know I gave 100% on the court.
Goals for the coming year: Challenging myself to play as many high level tournaments as possible like Rafal Nadal Tours and Tennis Europe. Can't wait to play on the ITF circuit when I am 13.
Favorite Quote: "If you can win over your mind you can win over the whole world"