Report This Page
If you think that the content on this page this page contravenes our Terms & Conditions please let us know and we will take a look. 
Maxime Rome-Gosselin - Tennis Coach
Saint-Jean-sur-Richelieu
Canada
Maxime Rome-Gosselin
My name is Maxime and I have been a tennis coach for almost 20 years. I am a dynamic, passionate, competitive person with a lot of charisma. In 2021, during my master's degree, I produced a thesis in tennis mental preparation, which was then published in the popular scientific journal of ITF. I have a lot of experience as a tennis coach in luxury hotels. I love new challenges and I am ready to move around the world to work in the world of tennis.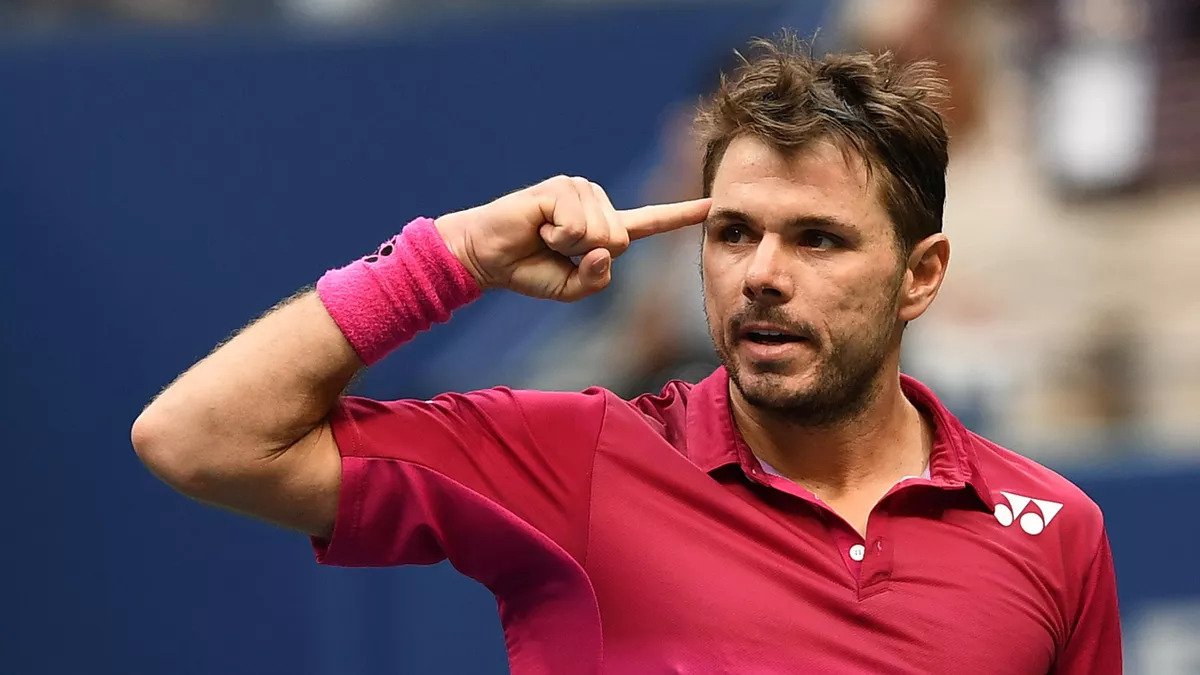 Qualifications
Quebec Tennis Federation :
2004 – Tennis Instructor Certification
2005 – Tennis Coach Level 1 Certification
Coaching Association of Canada :
2008 –PNCE level 1 Certification
2012 –PNCE level 2 Certification
Coaching times & fees
Please contact Maxime direct via email or WhatsApp.
He can be contacted via WhatsApp on +15147548245
Or you can contact him using email on maximeromegosselin@gmail.com
During my junior years, I was in the Sports-Studies program. I went to school in the morning and played tennis every afternoon. I have participated in many competitive tournaments. I was ranked among the top 10 in Canada during my junior years. Subsequently, at the senior level, I played for the Vert et Or team at the University of Sherbrooke while I was doing my master's degree.
In addition to tennis, I also have a lot of elite competitive experience in several sports. In Racketlon (ping-pong, badminton, squash and tennis), I finished 2nd at the last national championship in 2022. In swimming, I was also ranked among the best in Canada (7th) at the junior level. I played football during my college years as pass receiver. In addition, I have a big expertise in badminton having played at the university level for 5 years and also ranked in the top players in Canada.
Finally, in 2021, I participate to the first national Spikeball Championship and I finished 6th in Canada. During my college years, I also won the `Athlete of the year` award twice. Finally, during my last year, I had the chance to receive the most important scholarship awarded to the best student athlete in any sport.
Experience
2022: TENNIS COACH AT ACADEMIE DE TENNIS INTERNATIONAL ANDRE LEMAIRE
Last summer, I worked as a coach at one of the most prestigious tennis academies in Canada. In addition to being in charge of the competitive junior program, I organized the lessons for adults. I also took care of private lessons.
2021: TENNIS COACH AT MRTC (MOUNT-ROYAL TENNIS CLUB)
MRTC is one the best private tennis club in Canada. I especially coach adults but kids also. I am in charge of private lessons and group lessons for every level
2015 – 2021: HEAD COACH AND TENNIS SUPERVISOR AT CLUB MED HOTELS
Between 2015 and 2021, I worked in Club Med as head coach of the tennis program. My role was to give lessons, organize tournaments and supervise the other coaches of my team. I also actively participated in the life of the hotel by performing various related tasks.
2015 – Club Med Cancun, Mexico ( 6 months contract)
2016 – Club Med Turks and Caicos ( 5 months contract)
2017 – Club Med Columbus Isle, Bahamas (3 months contract)
2018 – Club Med Columbus Isle, Bahamas (6 months contract)
2019 – Club Med Kemer, Turkey (4 months contract)
2020 – Club Med Punta Cana, Dominican Republic (4 months contract)
2021 – Club Med Turks and Caicos (2 months contract)
2019 – Present: TENNIS PRIVATE COACH FROM MY OWN ACCOUNT
Since 2019, I have built my own clientele of private clients. I give private and semi private lessons. My players are all beginners to advanced adults
2009 – 2013: TENNIS COACH AT SAGUENAY TENNIS CLUB
While I was doing my bachelor degree in 2019, I used to coach junior players of every level at the tennis club of which several were ranked among the best in Canada
2006 – 2009: SCHOOL TENNIS PROGRAM SUPERVISOR
In 2006, I created the first elementary school tennis program in my area. This program had more than 20 schools and several hundred juniors players. My role was to organize, plan and monitor the program. In addition, I was in charge of training and supervising the team of coaches. This program is still in operation to this day
2004 -2017: PROGRAM MANAGER IN A JUNIOR SUMMER TENNIS CAMP FOR ATJHR (ASSOCIATION DE TENNIS JUNIOR DU HAUT-RICHELIEU)
Since 2004, I have been a coach and then program supervisor in a summer tennis camp. My role was to organize the lessons for groups of more than 30 juniors players. In addition, I followed advanced players in several competitive tournaments
Testimonial
It is with great enthusiasm that I recommend Mr. Maxime Rome-Gosselin's candidacy to your organization. Mr. Rome-Gosselin worked for my tennis academy from May 1st 2022 to September 4th 2022. During this period, he was a tennis coach responsible for coordinating the junior competitive groups, managing the adult group lessons as well as giving private lessons to both juniors and adults. In addition to the above, thanks to his Master's degree in mental preparation, Maxime built and put in place a tennis program which focused on mental and tactical aspects of tennis. In addition to being an excellent tennis player himself, he is passionate about his profession and clearly places a strong emphasis on transmitting this passion to the clients. He also has a great talent in leading group lessons for both adults and children. For all these reasons, I strongly recommend the services of Maxime Rome-Gosselin. I am convinced that he will be a great asset to your company.
Andre Lemaire, Academy director
Testimonial
It is with great enthusiasm that I recommend Mr. Maxime Rome-Gosselin candidacy to your organization. Mr. Rome-Gosselin worked for our association between 2004 and 2017. During this period, he was a tennis coach responsible for coordinating the competitive junior groups as well as managing the group lessons. In addition, Mr. Rome-Gosselin held the position of head coach for our competitive team for 8 years. Maxime is extremely passionate about teaching and coaching. Additionally, having been one of our elite players himself before establishing himself as a coach within our club, he is an excellent tennis player. Maxime has been training children and adults of all levels from a young age. Being a Physical Education teacher, Maxime has great teaching skills and can easily adapt to any situation. Another big strength of his is communication. Maxime's emotional intelligence is highly developed. This allows him to easily connect both with the players he coaches as well as with other members of his workplace. Having great expertise in teaching tennis, Maxime has also been involved in training our younger coaches. Specifically, Maxime put in place training programs where coaches were able to benefit from his experience and learn many different tennis drills to use during lessons with children. In addition to raising the level of coaching, Maxime has a very innovative side. He will therefore constantly bring you new ideas in order to increase the quality of the programs in place.
Valérie Lambert, Director of operations