Report This Page
If you think that the content on this page this page contravenes our Terms & Conditions please let us know and we will take a look. 
Meike Babel - Tennis Coach
Meike Babel
I'm a former Top #30 WTA player originally from Germany and an energetic, knowledgeable coach. After my playing career, I coached collegiate tennis at Tulane and Vanderbilt University while getting a degree in Human and Organizational Development. I have coached in various roles ever since graduating from Vanderbilt in 2008 with players of levels ranging from beginners to WTA competitors. I'm currently teaching in Denver, CO while also working on several online projects, such as my YouTube and Instagram Channels and various consulting jobs in the online tennis space.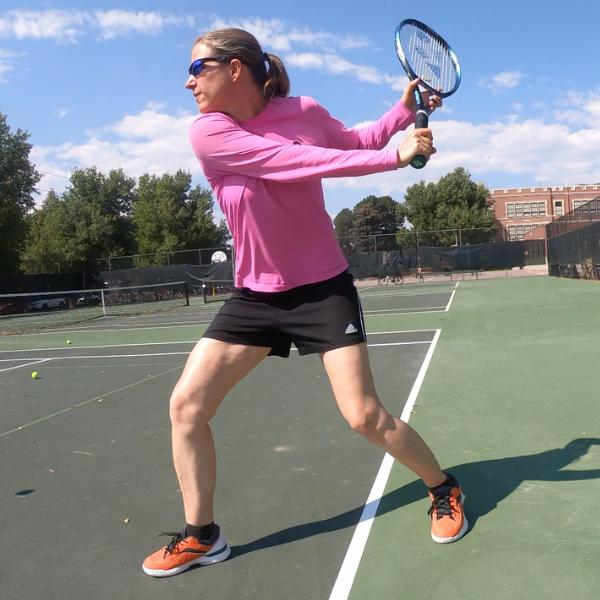 Qualifications
German B License
USPTA Level 2
USPTR
Coaching times & fees
Please contact Meike direct via email or WhatsApp.
She can be contacted via WhatsApp on +1 615 525 0506
Or you can contact her using email on meike.babel@gmail.com
Please visit my website and my YouTube Channel for more information about me.
I'm planning to move to Spain in the fall of 2023, and I'm looking for a part time role in the Barcelona area and/or Basque Country. I feel confident that I can add value to any setting (academy or club) working with any kind of player, regardless of level, who truly wants to learn. I enjoy both private and group/team lessons and while I prefer to work with adults I'm open to working with high performance juniors.
Experience
September 2022 – present: INDEPENDENT TENNIS COACH, VARIOUS SITES
Coach and teach individual and group lessons
Teach school program McAuliffe Middle School grades 6, 7, 8
March 2016 – present: INDEPENDENT TENNIS COACH, GATES TENNIS CENTER
Coach and teach individual and group lessons
March 2016 – March 2020 (Program canceled due to Covid 19 Pandemic): LEAD COACH, TEAM COLORADO ELITE TEAMS & EARLY DEVELOPMENT CAMPS
Train and educate coaches statewide in junior pathway methodology
Design lesson plans including tactical, technical, athletic and mental skills components for Team CO practices
February 2013 – present: BEHAVIOR MODIFICATION & MENTAL SKILLS COACH
Specialize in stress management and team building
Teach individual athletes and teams to stay competitive and productive in high-pressure environments
Currently serve as mental skills coach at USTA Regional Training Camps in Western US
May 2008 – March 2013: DIRECTOR OF TENNIS, PIEDMONT PARK TENNIS CENTER
Trained and coaches nationally ranked juniors designing lesson plans for junior academy
Trained and educated staff pros in junior pathway methodology
July 2003 – 2007: ASSISTANT WOMEN'S TENNIS COACH, VANDERBILT UNIVERSITY
Assisted Head Coach in all aspects, including budget management (total operating budget: $89,614)
2004 NCAA Tournament Final Four; National Year End Ranking: 2; 3 All-Americans
2005 NCAA Tournament Sweet Sixteen; National Year End Ranking: 8; 1 All-American
August 2001 – June 2003: ASSISTANT WOMEN'S TENNIS COACH, TULANE UNIVERSITY
Assisted Head Coach in all aspects
2003 NCAA Tournament Second Round; National Year End Ranking: 28; 2 All-Americans.
Testimonial
My name is Meredith McGrath, I'm a former professional tennis player and I've known Meike Babel for years back from when we played on the WTA tour in the 90s. Recently I've had the pleasure of coaching Team Colorado with her for the past two years so I've gotten to know her both as a player and as a coach and I think one of the things that really stands out about Meike is her level of passion. She has a passion for tennis, she has a passion for helping those around her get better. It doesn't matter if you're a junior or college player all the way down to a beginner adult. She really invests herself fully and she has this level of enthusiasm that's contagious. So it's really impossible not to have fun when you're on the court with Meike. Then the second area that really makes her unique is her background in the mental skills coaching she provides. When she was on Tour, she'd be the first to admit that she wasn't the strongest that she could have been with her mental skills. So she's made it her life's work to fill in those holes and improve her knowledge. She's gone back to school, she's got extensive training and she's become a mental skills expert. Obviously she knows the X's and O's of tennis inside and out but she also brings with her this wealth of knowledge in the realm of mental skills that can really help any player become a better tennis player and just as importantly a better person. She helps you manage stress and gives you techniques for dealing with adversity. There's all sorts of things that she's able to help you out with which is unique from the run-of-the-mill tennis coach. Meike just has this extra bit of training that she's able to help everybody fulfill their potential.
Meredith McGrath - Former WTA No. 18 (Singles) and No. 5 (Doubles)
Testimonial
I first met Meike Babel about fifteen, sixteen years ago. She was the assistant at Tulane. I knew her reputation as a player, she was top 30 in the world, played 19 grand slams and she was interested in perhaps relocating here. She ended up getting her undergraduate degree here at Vanderbilt in Human and Organizational Development, she was my assistant coach and we really co-coached. I was extremely impressed with her knowledge of the game. Not every world-class player has a mastery of technique, tactics, the psychological aspect of the game but Meike certainly did. In her first year here we had one of the best years ever, we got to the Final Four and lost a close match to Stanford who won the national championship. We ended up ranked number two in the country which is pretty, pretty remarkable feat. She's gone on to develop her business and mental skills training, developing people and we've brought her to Vanderbilt University to work with the women's team. It's been extraordinarily helpful to our players when she came in the fall of 2014. Not coincidentally we won the National Championship in the spring of 2015 upsetting several teams with more storied reputations and traditions. Our team was pretty dialed in mentally. When I talked to the players after Meike's visit they said it was the best, most helpful training we've ever done. They respected Meike as someone who's played at a very high level coached here, coached at Tulane and had Collegiate coaching experience. But really it was her ability to connect with them as young people to understand and empathize with where they were as players. She had stories to relate about her own mental battles even as an accomplished player as she was. I think in hindsight she wishes she'd had some of her own training, her own mental skills training to help her maybe be a little less self-punitive, self-critical and to enjoy how well she was doing. We try to bring her in once a year to work with the team and have found that Meike is just a generous, very good soul, really kind and super competent. She'll put in the extra time with each player to try to get to know them and again it's a kind of empathy and sympathy for where they are as young people and her ultimate goal is just to help them achieve and thrive in this competitive arena. We talk a lot in tennis about the importance of the mental game but no one works on it and I think Meike in my experiences certainly is one of the best practitioners of mental skills training in the world. She deserves a wider audience and more people to get to know her and get to know her work and then use her and employ her to help young athletes in particular master the emotional and mental skills so that they can perform at a higher level and more importantly just enjoy this great sport.
Geoff Macdonald - Former Vanderbilt Head Coach (NCAA Champions 2015)