Report This Page
If you think that the content on this page this page contravenes our Terms & Conditions please let us know and we will take a look. 
Michael Collins - Tennis Coach
Michael Collins
Hi, this is Michael Collins. I was a former Davis cup player of Bangladesh. I am an ITF certified coach, and have worked as a tennis coach for more than 20 years in different countries around the world. I am currently working with an under 18 boy. He is national U18 number 1 in Bangladesh. Ideally I would like to work with professional players, and am open to opportunities around the world.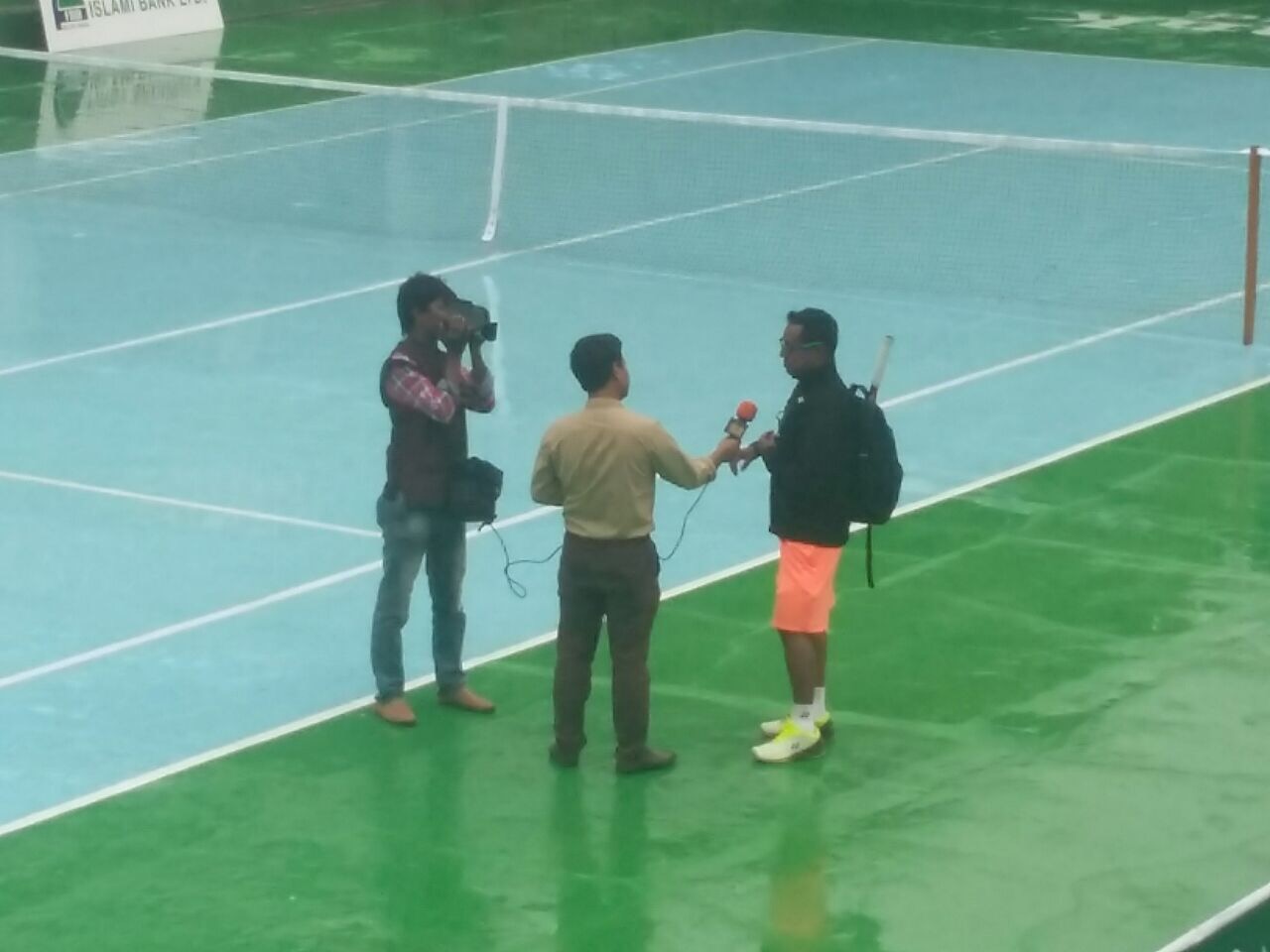 Qualifications
2015 NOVEMBER 24TH-28TH, ITF WORLDWIDE COACHES CONFERENCE BY BNP PARIBAS, ANTALYA, TURKEY
2014 OCTOBER 2ND-5TH, ITF ASIAN COACHES CONFERENCE BY BNP PARIBAS, BEIJING, CHINA
2011 MARCH, PTR COACHES WORKSHOP
2003 NOVEMBER, ITF COACHES EDUCATION LEVEL 2 AND WORKSHOP
Coaching times & fees
Please contact Michael direct via email or Whatsapp / WeChat.
He can be contacted Whatsapp or WeChat on +880 1760 022523
Or you can contact him using email on michael.collins61@yahoo.com
Here is a few words sen
t to Michael before leaving his role at Asaki tennis club and Rainbow tennis garden:
2000 – MASTERS IN COMMERCE (ACCOUNTING), Rajshahi University, Rajshahi, Bangladesh
1999 – BACHELORS IN COMMERCE (ACCOUNTING), Rajshahi University, Rajshahi, Bangladesh
Second Class, Majoring in Corporate Finance and Asset Management
1995 – HIGHER SECONDARY CERTIFICATE, RAJSHAHI BOARD EXAM,
First division, Arts & Commerce
1993 – SECONDARY SCHOOL CERTIFICATE, RAJSHAHI BOARD EXAM
Experience
2020 – EXPERIENCE EXCHANGE PROGRAM, Head Coach Professional Tennis Team, Inspiration Academy Tennis, Florida, USA
Coaching United States National Tennis (USTA) Players

Brooklyn Olson, USTA Ranked No. 2 (singles) from 11 to Team USA Player, Orange Bowl Finalist, Les Petits (doubles winner), Gold Ball winner, Eddie Herr doubles winner, ITF winner and No. 1 (doubles), Age Group Under- 14.
Sophia Rojas, World Ranked No. 97 (singles), Under-18, from under 10 to ITF top 100, National Open Winner
2010 – 2019 CO-DIRECTOR AND HEAD COACH, Asaki Tennis club and rainbow tennis garden, Beijing, china
Coaching Tennis and touring with players aged between 7-18 years old in various tournaments and various countries such as Japan, USA, Bangladesh

Touring with junior professionals aged from 12-16 years old in Orange Bowl, Miami, USA in 2016

Coaching Wang Qiang, WTA ranking 27 and Xun Fangying, WTA ranking 207,

Promotional Activities, sponsorship deal negotiations, holding coaches and players clinics

Building Interconnective network system with other companies in order to strategize growth through collaboration

Administrative work regarding planning and strategizing for the tennis club improvement and future developments

Creating client base network system, communicating, providing analysis and evaluation regarding their performance and also planning in detail about their improvement by providing technical solutions

Employee, staff and coaches on and off court training regarding coaching, etiquettes, presentation and internal improvement

Recruitment, team building, delegating responsibilities
2005-2010 – HEAD COACH, BROADWELL TENNIS ACADEMY, CHAOYANG PARK, BEIJING, CHINA
Coaching Players aged between 5-18 years' old

Coaching adults, Club Members, holding coaches' clinics on behalf of the CTA (Chinese Tennis Association)

Organizing various clinics for the players and clients and tennis camps

Community tennis service for various schools and companies
2004-2005 – TENNIS COACH, POTTERS WHEEL INTERNATIONAL TENNIS ACADEMY, BEIJING, CHINA
Coaching players aged between 5-18 years' old

Coaching junior professional touring players

Coaching adult club members
1996-2004 – TENNIS COACH, ZAFFOR IMAM TENNIS COMPLEX, RAJSHAHI, BANGLADESH
Coaching players aged between 14-18 years' old

Coaching national tournament players

Coaching adult club members