Report This Page
If you think that the content on this page this page contravenes our Terms & Conditions please let us know and we will take a look. 
Milan Kovacevic - Tennis Coach
Milan Kovacevic
My personal goals are to work with tennis on the  junior or professional competition level. Coaching and organization on the club level are also high up in the agenda.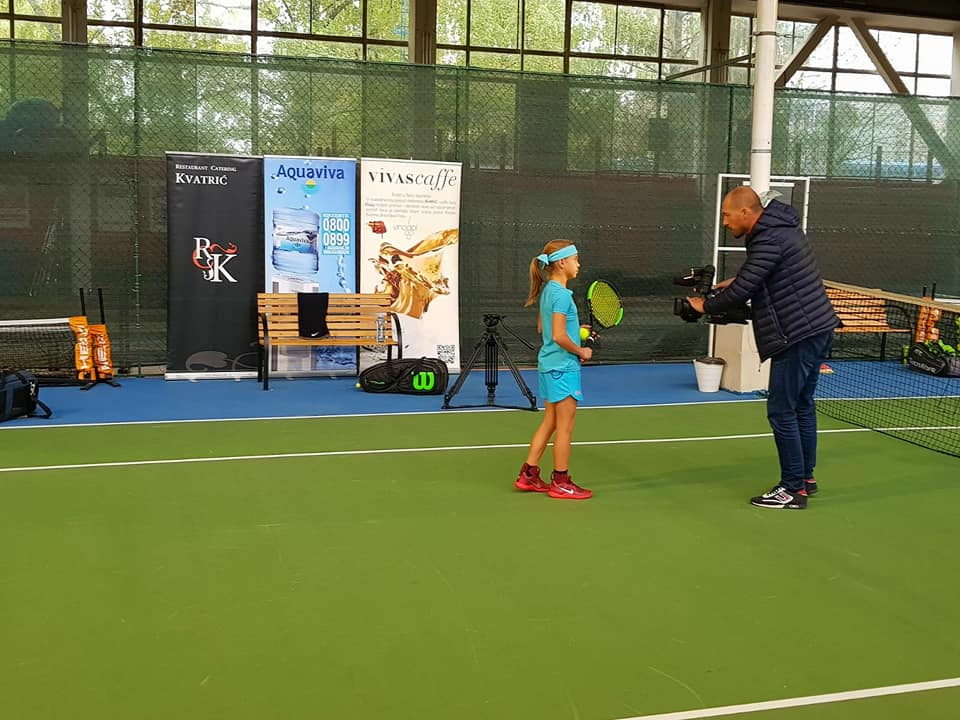 Qualifications
Education:
1993 USPTR (Pro Coach, Merano, Italy)
Coaching times & fees
Please contact Milan directly for more information on his availability and fees
He can be contacted via email on tennismilan@web.de
Or on Whatsapp or Phone on +385953717011
Milan showing off his hitting ability.
Playing Career:
Started to play tennis in Croatia at the age of 10, and  i was among the top20 players in my age all through my junior years. I  also played futures tournaments and Club tennis in Austria and Croatia on a highest level.
Experience
1993
Coaching junior teams under 12, 14 and 16 years for Tennis Center Sud Klagenfurt (Austria)
1995
Head Coach and Sports Manager for Pro-Am Tennis Camp Schelch (Trofaiach, Austria)
1998-2005
Coaching Daniela Poglitsch (AUT) # 111 ITF Singles

Coaching Ivan Stelko (CRO) European Tennis Champion under 14 years

Coaching Tomislav Hadzic (CRO) # 34 ITF and Croatian champion under 18

Coaching Roman Kelecic (CRO) # 3 Croatian champion under 18 and # 130 ITF

2001 Official Coach Croatian teams at Wimbledon and Roland Garros
1997-2005
Coaching Sasa Tuksar (CRO), 2001 # 26 ITF Singles 2000 # 1 Croatia 18's , 2005# 145ATP
2005-2006
Coaching Ante Nakic- Alfirevic (CRO) # 80 ITF and Top 5 Croatia 18's
2007-2010
Coaching Emir Aliti (CRO) # 1 Croatian 16's and # 3 Croatian 18's and # 560 ITF
2009
Coaching Bruno Kliskinic (CRO) # 570 ITF
2009-2010
Coaching Anastasya Poltroskaya (RUS) # 270 WTA, #46 ITF
2011-2015
Owner Tennisschool Milan and First Choice Tennis Academy

Coaching Alen Rogic Hadzalic,Croatian National champion under 18,European championship last 16,365 ITF

Coaching Nina Marjanovic Serbian National Champion and#400 ITF
2016-2017

 
Coaching Shitikova Polina(Rus) Tennis Europe Nr.29 and ITF 435,

Wonn ITF Tournament Tunis.
2017-201
9
Coaching Lucija Rastocic Cro nr.1 u12

In my career my players won five National championships.