Report This Page
If you think that the content on this page this page contravenes our Terms & Conditions please let us know and we will take a look. 
Martin Rocca - Tennis Director and Conference Speaker.
Martin Rocca
Martin is an extremely talented and experienced tennis coach.  He has had experience in Argentina (where he originated), in New York and has had 16 years in Spain.  He has most recently acted as Director of Junior Tennis at the world famous Sanchez-Casal Academy in Barcelona, and recently left there to fulfill his passion creating a program for Mini Players, much of which is dictated in the rest of the site.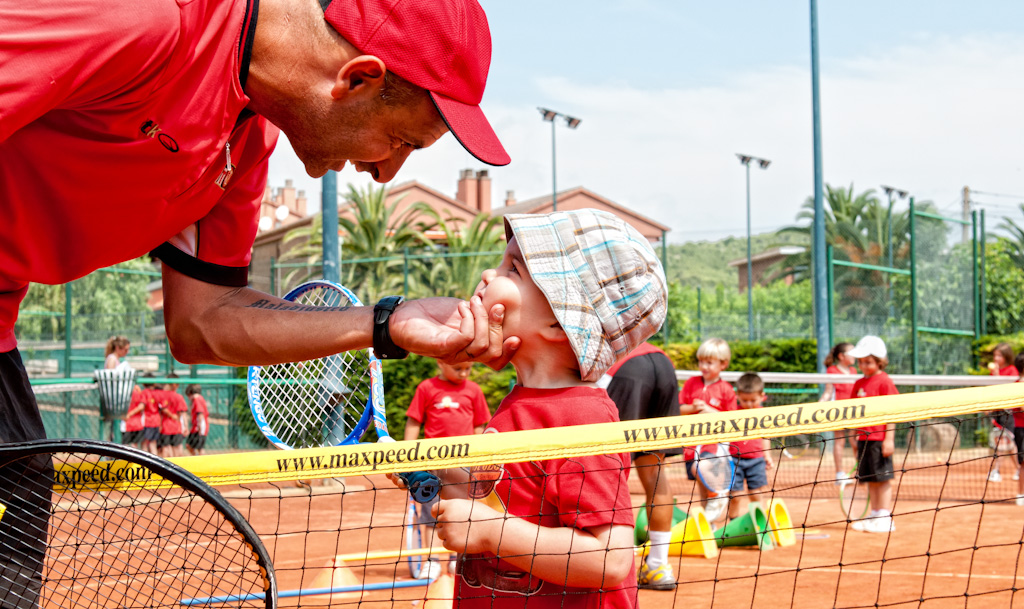 This is Martin in action with many of his children over the years.  Martin specialises in taking players from as early as 3 and developing their technique with the intention of having fun.
Click this link to see a demo of his 'MiniPlayers' Course
Experience
9 years in Buenos Aires, Argentina.
5 years in New York, USA.
16 years in Tarragona-Barcelona, Spain.
Former Junior Tennis Program Director at Sánchez-Casal Academy in Barcelona.
TennisAid (solidarity project) Co-Founder.
MiniPlayers Director and Conference Speaker.
Martin is totally enthusiastic about his new role.  Having recently left the Sánchez-Casal Academy in Barcelona, Martin is interested in working with clubs, academies and federations to achieve his goal and help his 'MiniPlayers'.  For this reason he has created a demo PDF, which can be downloaded here.  Please pay particular attention to anywhere with a camera sign as once you click on this a video will be played.
Please get in touch with Martin directly to discuss him coming to your club, academy, or federation and present the rest of his course.
Testimonial
I have worked with Martin in the same club and I have seen his love for teaching and the way he relates to kids. He enjoys every second of a session with them.
Jose Canós Portalés: Physical Trainer ( Bautista-Konta-Büyükakçay):
Testimonial
Martin has so much passion for teaching and tons of creative ideas.
Jofre Porta: (Carlos Moyà-Rafa Nadal):
Testimonial
Martin is the best grassroots tennis coach in Spain.
Pancho Alvariño (Marat Safin-Dinara Safina-David Ferrer, etc):