Report This Page
If you think that the content on this page this page contravenes our Terms & Conditions please let us know and we will take a look. 
Match Point SC
Match Point mission is to provide the world's best tennis and tennis based activities for as many members of the community as we can and to make an affordable and enjoyable experience for everybody, from first-time participants to professional athletes.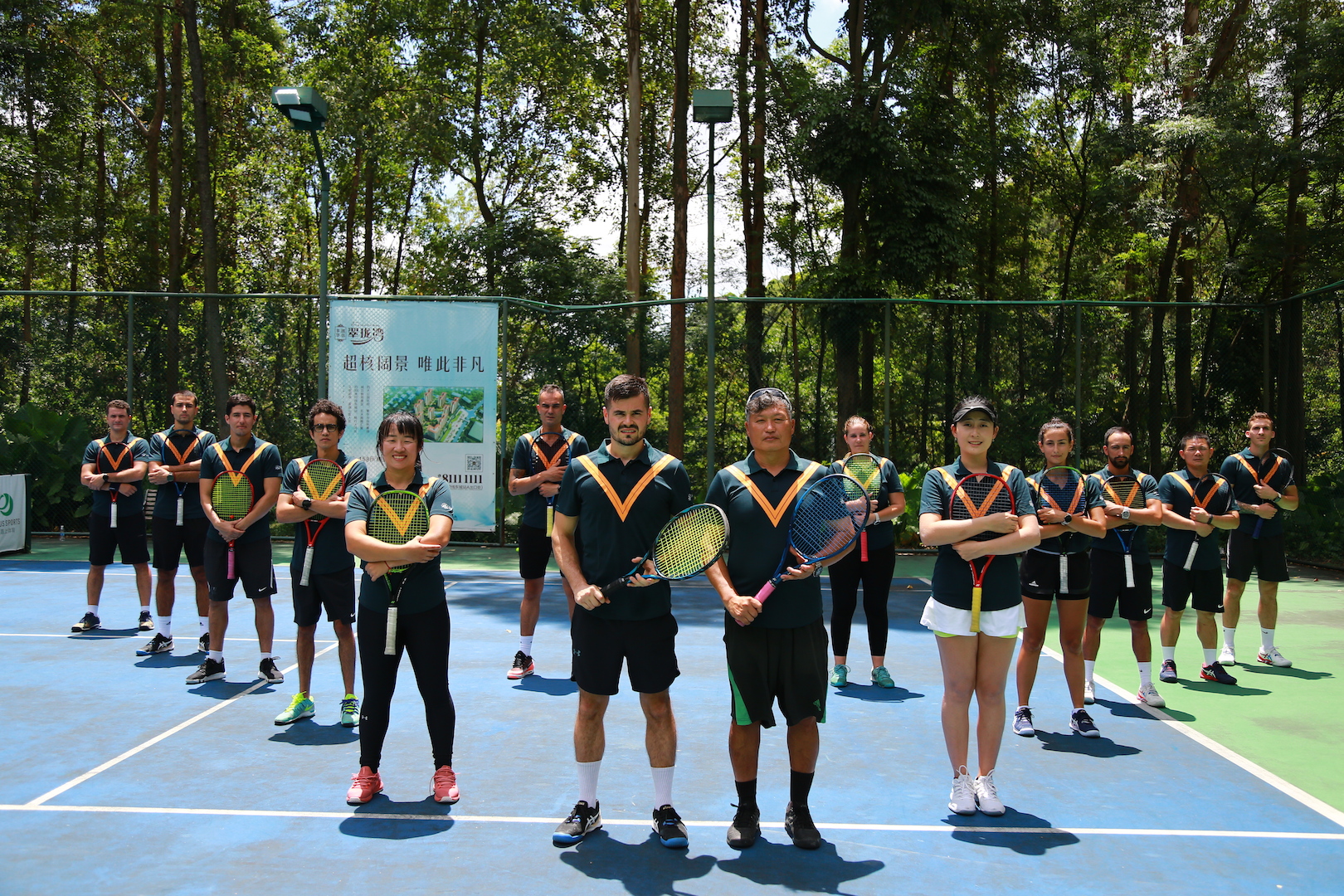 To promote and provide playing opportunities to individuals at all abilities and ages and to enhance their tennis experience and reach their potential.
To provide tennis and tennis based activities within Dongguan City by providing an environment where all individuals can play recreationally and competitively while maintaining a safe, child-friendly and equitable environment.
Match Point SC is committed to providing the best possible environment for our players to reach their maximum playing potential through excellence in coaching and support.
VISION:
The Match Point vision is to be the industry's leading sports company, fuelled by authentic teaching technology and hospitality service that inspire athletic achievement and enjoyment of our customers. Participants should feel that they get the best possible experience and good value for the time and money that they have committed.
Our playing field:
We are dedicated to active lifestyles, sports and wellness.
Our ambition:
The passion for sports generally should be at the core of our business. Our primary motive is setting and achieving targets and moving beyond our limits in life, business and technology, enabling people to achieve their highest goals in tennis and improve their well-being.
VALUES:
Match Point people represent several nationalities and different cultures. Our shared values support and guide our operation in China. Success in competition requires the determination to win, team spirit, fair play and innovation.
Determined to win:
Strong performance should be our core value. Financial success enables the continuous development of our brand, courses and future products. The determination to win encourages a strong work ethic and high-level performance.
Team spirit:
We should believe in team spirit and teamwork. We want our team to consist of energetic individuals who support our common goals.
Fair play:
We play by the rules, and we recognize and seek to remedy our faults.
Innovation:
The prerequisite for development is innovation, and the prime mover for change is always to question the way we do things.
We are currently recruiting international coaches… Please click this link for more information
As our headquarters counts 7  brand new indoor tennis courts and 2 outdoor tennis courts in a beautiful environment, 100 sq meters Fitness Gym equipped with all latest machines and training equipment needed in order to our players get best possible practice. This facility also have loclkerooms and saunas, rest and dining place.
Our secondary facility is used for training mainly the school kids under 12 years old and its covering tennis school and recreational level kids. We have 6 outdoor tennis courts built from scratch in January 2018 with state of art LED lights and a lot of outdoor space so our kids to have fun and use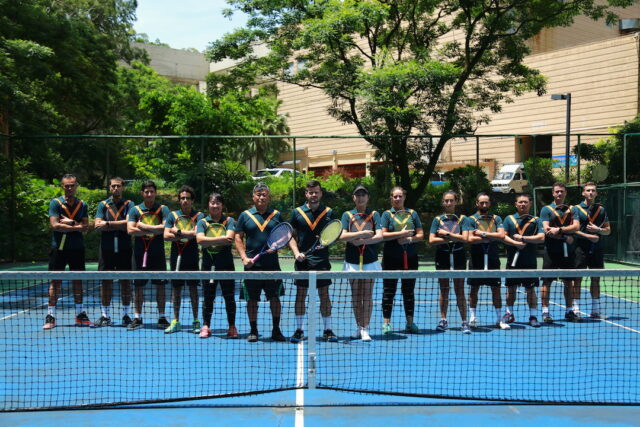 Recognized as the standard in player development, MPSC Tennis Academy's full-time program was made for all children who are committed to maximizing their tennis potential and develop skills, as well as other children who want to learn and be part of sports world.
Our full time program offers semester's plan for each player provided by professional coaches team. Group and individual classes depends on player's needs. During semester, players will have exact goals and they will take part in progression check points from time to time. Once the initial evaluation is completed, coach will determine the individual direction of each student and implement a detailed developmental plan. Short and long-term strategy is discussed in order to achieve each student's goals. Parents will also receive progress reports.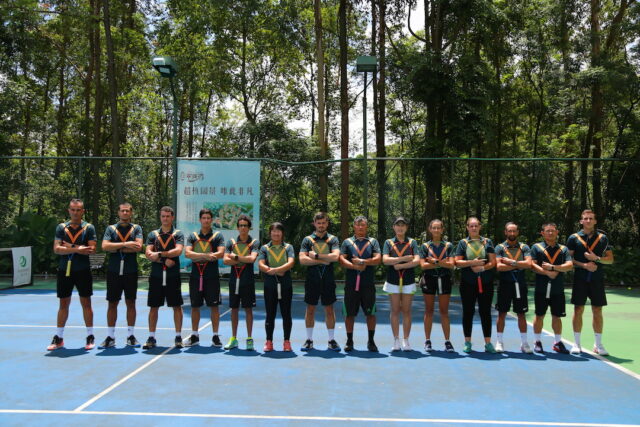 MPSC After School programs provide an additional opportunity for children to participate in an organized tennis program while keeping kids engaged after school.
For beginner players ages 5-10 who are learning the game of tennis with the goal of future progression. We focus on creating a love for tennis while introducing proper grip, hand-eye coordination, and technique thru interesting and funny games and drills. We use tennis balls that are age appropriate based on the PTR(Professional Tennis Registry) guidelines.
For players and high school players who wish to take their game to the next level. This is a more intense training, which provides baskets technical drills work as well as point and match play. This program is designed for ages 10-18.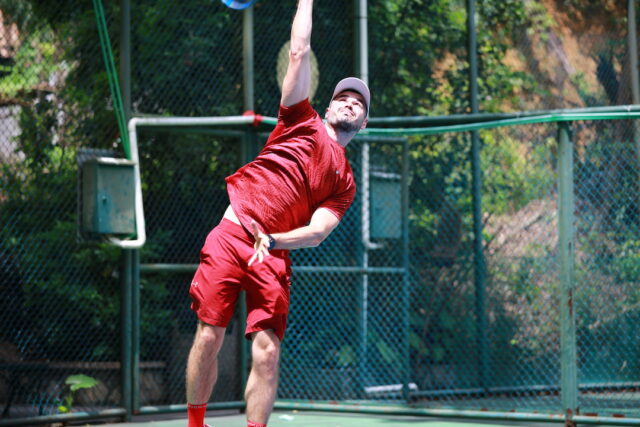 Tennis is a sport based on short, sharp sprints with constant changes in technique. Focusing on racket technique will not provide the cutting edge you need to win the game. By participating in drills and technique training at our academy, you will be able to improve your footwork, which is your ability to accelerate and change directions quickly. We also understand the importance of physical preparation, which is why we offer training sessions that focus heavily on high-intensity interval training and aerobic exercises to push our player's physical abilities to the limit.
If you are looking for a way to improve your ranking and tennis skills like speed, stamina, and strength, then you should consider enrolling in a Professional tennis program at MPSC Tennis Academy. Besides tennis lessons, we also provide mental and tactical training, high performance acceleration, point play, and match play.
We are cooperating with International schools and local schools as well and we are helping kids to get into the school program as well.
We offer the full and part scholarships to the players with a good ranking and also the financial support to the professional players with top rankings.