Report This Page
If you think that the content on this page this page contravenes our Terms & Conditions please let us know and we will take a look. 
Murphy Yusuf - Tennis Coach
Murphy Yusuf
Tennis has to be a fun, enjoyable and entertaining. For some it is a way of life, others its a way to relief stress and for others it is an opportunity to develop a child's maximum potential. As a coach, I believe every client has their own purpose for choosing to play tennis. Additionally, it is my duty to facilitate my clients needs and provide them with these opportunities.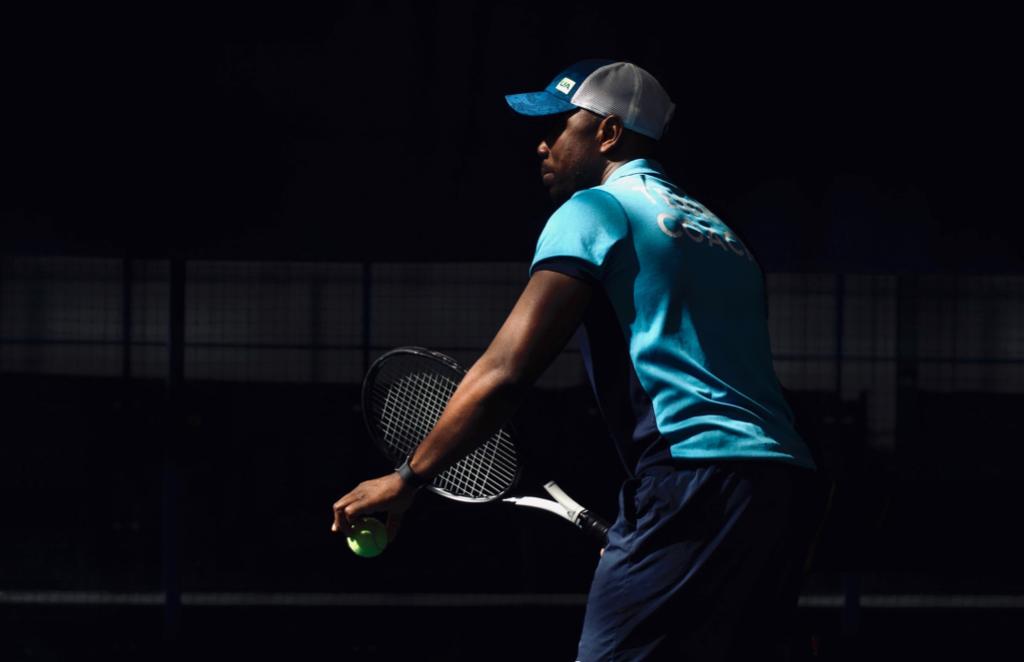 Qualifications
LTA Level 4 Senior Club Coach
Insurance,  First Aid and DBS up to date
PTR Pro
RPT  National Pro
Coaching times & fees
Please contact Murphy direct via email or WhatsApp.
He can be contacted via WhatsApp on +447521 315067
Or you can contact him using email on Murphyusuf@yahoo.co.uk
Experience
I have been coaching for more than 20 years now:
I have coached numerous amounts of junior players from mini red beginners up to National level Juniors
Players with disabilities from neurological difficulties to Physical difficulties, at beginners level to National Level
Coached all levels of players, from tots to National players.
Coached the European U10 [2023] champion.
Vast Experience in working as a seasonal travel coach for private clients and their families.
Experience in running holiday camps for both Adults and Children.
I have coached in different academy and Clubs in the United Kingdom.
Currently coaching as a performance Junior coach in Chelsea Harbour Club, London
Testimonial
Murphy has coached both my children for 3 years now. My eldest has Autism and struggles with his concentration. Murphy has worked patiently with him, and kept him engaged during his tennis lessons. It is all credit to coach Murphy, that both my children now play for the county squad
Jennifer Stares
Testimonial
My Family and I have great pleasure of hosting coach Murphy, at our family holiday home in The South of France. He now travels with us when available during our summer breaks. He is highly sort after within Chelsea Harbour club because he is such a talented coach.
Jackie Harrington