Report This Page
If you think that the content on this page this page contravenes our Terms & Conditions please let us know and we will take a look. 
Nishanth Panneer - Tennis Coach
Nishanth Panneer
ITF level 1,AITA level 4 certified tennis coach with 9+ years of experience with a proven track record of helping players of varying ability and different levels (ATP,ITF,ITF juniors, national, regional, beginners and recreational players). Started playing tennis at the age of 5 and have the same love and passion for the sport over 25 years. An experienced coach, with a passion for coaching others and watching them climb the ladder of success. Adept in helping players to understand and practice the basic fundamentals of Tennis, as well as the most up-to-date strategies and techniques. Bringing forth a history of leading players and teams to championships and personal victories.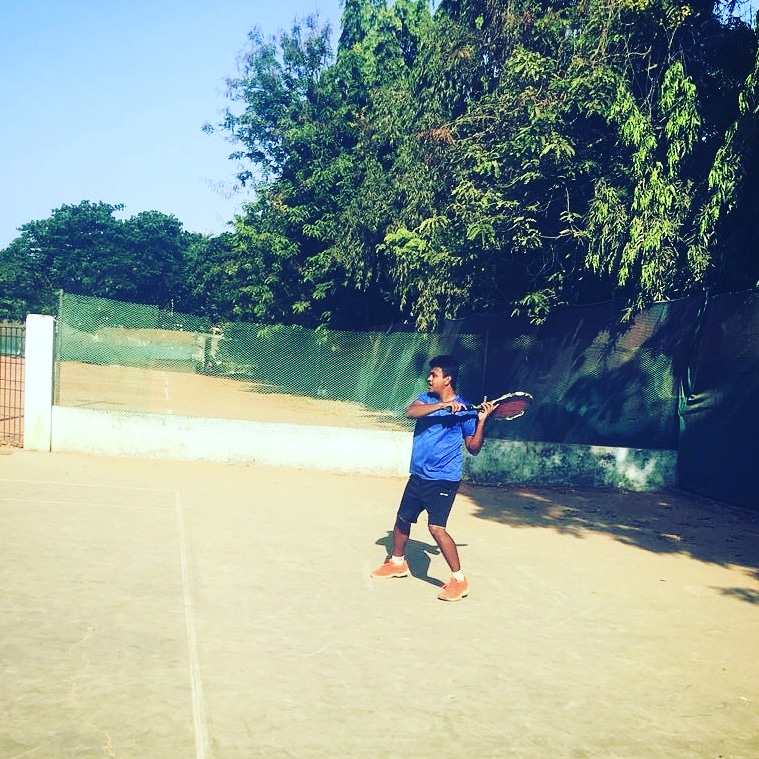 Qualifications
ITF Level 1 tennis coach, AITA level 4
AITA level 1(Fitness coach)
B.E. Mechanical Engineering.
Coaching times & fees
Please contact Nisanth direct via email or Whatsapp.
He can be contacted via Whatsapp on +919566720050
Or you can contact him using email on worlif@gmail.com
Further information
BH footwork drop feeds for 7 year old and post stretching activities
Skills:
Ability to use language and examples that children of all levels understand.
Making the session active, fun and working towards the goal
Technique demonstration
Communication with parents (both oral and in writing)
Observation, evaluation, and delivering feedback constructively
Coordinating activities and multi-tasking
Experience
05/2013 – 04/2020: Tennis Coach / Chennai tennis centre – Chennai, India /
Focused on improving technical expertise and efficiency of
serves, volleys and groundstrokes in positive learning
environment.
Have aided players in visualizing and working hard for the
point.( To always expect the ball back)
Worked with country's top players like Ramkumar
Ramanathan career highest ATP ranking 111,Prithvi Sekhar
(Bronze medalist at World deaf championship 2017,Manish
Suresh Kumar (ITF men's winner and currently top 5 in the
country)
Currently working with junior ITF players like Adhirit Awal.
Have traveled with junior players across the country for ITF
and National tournaments.
Delivered high level of energy and enthusiasm to all
customer-oriented activities, which helped promote
excitement from all participants.
Coached athletes of all levels including ITF men's and junior
players in private and group lessons.
Worked with players seeking to improve non-competition
play by providing instruction in techniques and tactics.
Organized fun summer camps for children between ages of
6 and 12 to develop tennis skills and improve play.
Trained athletes in proper use of equipment at gym for
safety and maximum results.
Evaluated tapes of competition matches to assess
strategies and plan counter approaches.
AITA level 3 tennis coach.
11.2020 – Current Head Tennis Coach / Vaels International School – Chennai, TN /
Coached established tennis players in advanced game
techniques and competition strategies.
Explained and demonstrated basic tennis techniques to
beginners.(kids and Adults)
Increased player strength, agility and game skills through
successful practices.
Introduced games and drills, which helped students to
better develop skill levels.
Organized fun and intense summer camps for school
children.