Report This Page
If you think that the content on this page this page contravenes our Terms & Conditions please let us know and we will take a look. 
Nishangan Nadaraja - Tennis Coach
Nishangan Nadaraja
My journey is marked by numerous achievements, including being a top-ranked junior player, representing Sri Lanka in the Davis Cup, and earning the title of SWAC Championship player of the year. With a passion for coaching, I've amassed seven years of experience shaping players of all levels into champions. I bring not only technical proficiency in tennis but also a motivational leadership style, safety awareness, and a track record of fostering team culture. Ready to leverage my multifaceted background, I am poised to contribute my expertise as a tennis coach dedicated to empowering athletes to reach their full potential.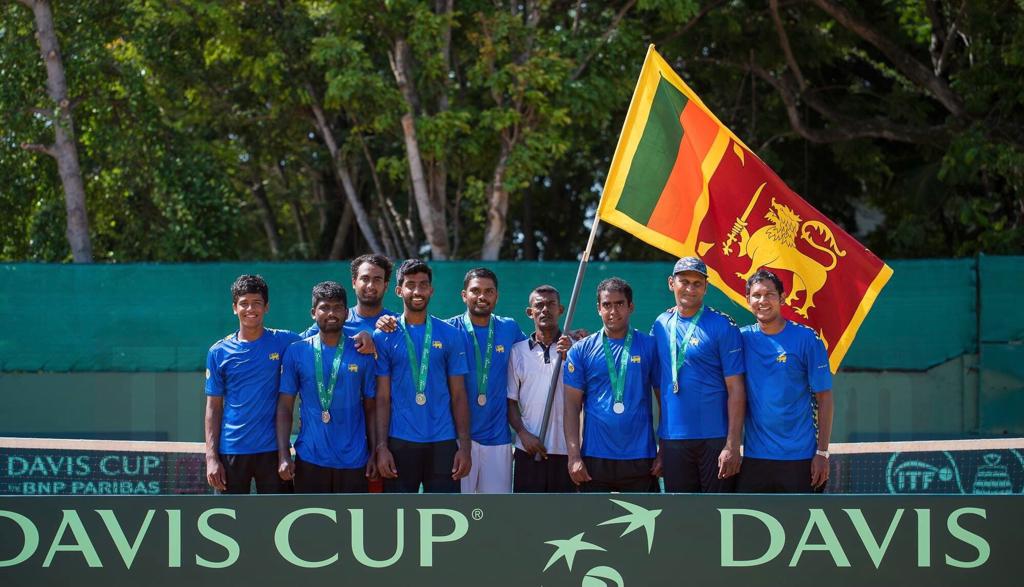 Qualifications
USPTA Level 1 certified
USPTA pickleball certified.
USPTA elite on progress
USPTA Certified official, ITA Certified official
Coaching times & fees
Please contact Nishangan direct via email or WhatsApp.
He can be contacted via WhatsApp on +1256-652-4994
Or you can contact him using email on nishangan2011@gmail.com
College Achievements:
• Most Valuable player 2016
• Best Scholar Athlete 2018
• Dean's list 2016-2019
• Best student athlete for the year 2019
• SWAC championship team 2019
• SWAC first team 2016
• Kenneth Gun Award: Best student-athlete for the year 2019
Ranked 400 in the World in U-18 Boys Tennis, Davis Cup Member (2012,2016,2018), National Society of Leadership & Success, SWAC Assistant Coach of the year (2021), Rescue Mission (Volunteer), U.S. Tennis Association (Tennis Official), Division One SWAC Conference (Tennis Team Member)
Experience
2022- Present: Head Tennis Pro at Northriver Yacht Club, Alabama, USA
Initiates, directs and promotes tennis clinics, special events and programs in an effort to attract and maintain members' tennis interests.
Provides beginning through advanced instruction (private and group) for all levels of players.
Implements and develops lesson programs for adults and juniors.
Enforces all club rules and regulations governing the use of the club/facility, its equipment and other property.
Properly represents the club in state or national events as time will permit.
Prepares a monthly calendar of events.
Works cooperatively with other departments to develop combined programs for the membership.
2020-2022:Graduate Assistant for Men's And Women's Tennis at Alabama A&M University
Assist head coach in development of a program that challenges student-athletes to improve and succeed individually and a team
Oversees student-athlete's athletic performance training and physical health in coordination with assigned strength coach and athletic trainers
Assist in creating/ enhancing over all team culture and strategic plan.
Participates in public relations activities and assist with planning, coordinating promotional, fundraising activities.
Ensure that appropriate safety guidelines and standards are maintained.
2018 – Present: Assistant Coach at Dublin Tennis Park Huntsville, AL, USA
Provide training direction, encourage, motivation, and nutritional advice to prepare athletes for competitive events.
Adjust coaching techniques, based on the strengths and weaknesses
Create great relationships with parents and children/ Time flexibility of sessions.
Create new games and activities that would keep the kids and adults excited for every lesson.
Testimonial
The personalized tennis classes that coach Nishangan taught my son were simply excellent! His passion for the sport and his ability to connect with the kids made each session exciting and enjoyable. Not only did they improve their technical and physical skills, but they also imbibed values such as teamwork and sportsmanship. I am profoundly grateful for the positive impact it has had on their development as tennis players and as individuals. Coach Nish is undoubtedly an exceptional instructor!
Rodriga Arana
Testimonial
Enrolling my son in Nishangan tennis coaching program was one of the best decisions we've made. His dedication, expertise, and personalized approach have transformed my son game and his passion for tennis. My son's skills have improved remarkably, and he now approaches every match with confidence and strategic thinking. Thank you Nishangan for being such an inspiring and effective coach!
Joshua Wilson