Report This Page
If you think that the content on this page this page contravenes our Terms & Conditions please let us know and we will take a look. 
Patsy Daughters - ITF Tennis Player
Patsy Daughters
My name is Patsy Daughters, I am 18 years old and I want to be a professional tennis player. I love to play and compete, but one of my favorite parts of the game is improving and using those improvements on the court. I am extremely hardworking and I will do anything for the sport I love. I never give up and I truly believe that if you want something, and you work hard, and put yourself out there you can achieve your goals.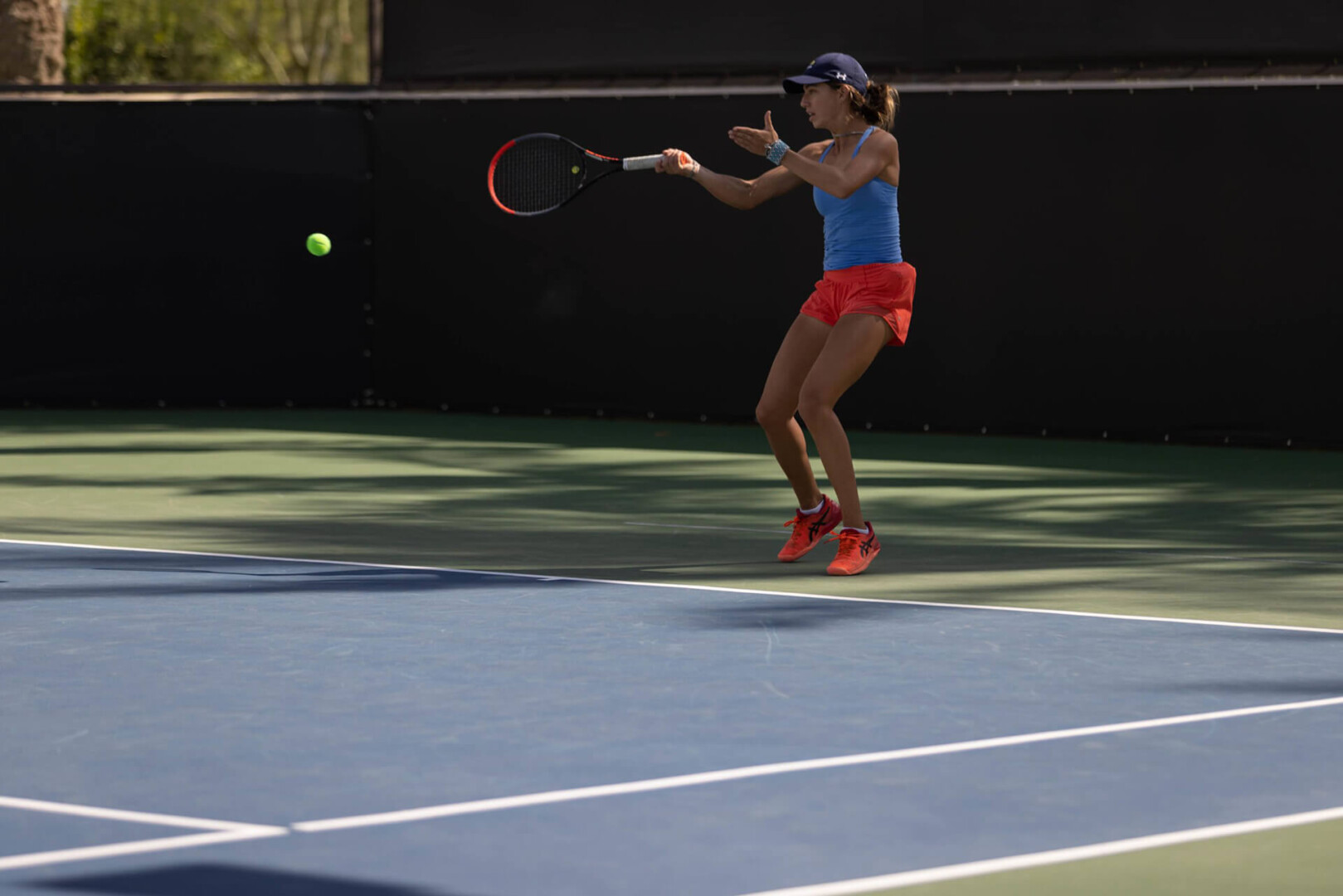 Education & Rankings
I completed American High School and have done three years of community college at Chemeketa Community College. I have earned 57 college credits.
Playing experience
I have played junior tennis in New Zealand. I have also played USTA juniors in the United States and played the Junior Nationals Tournament here. I have also played UTR tournaments around the United States. I have played PTT events. I have played ITF juniors and now I have transitioned to playing ITF Women's tournaments both on clay and hardcourts.
About you
DOB: 9/28/2004
Hand Used: Right
Height: 5' 9''
Racket: Head Radical MP
Strings: Solinco
Clothing: Adidas.
Shoes: Asics
Any Sponsors: Solinco, Adidas
UTR: 9
Favourite Player: Novak Djokovic, Ash Barty.
Career Aspirations: Professional Tennis.
Favourite Tournament: French Open.
Best Surface: Clay.
Best Win: Final Round Qualification 25k ITF.
Goals for Year: Get a WTA ranking.
Favourite Quote: "Some people want it to happen, some people wish it would happen, and others… make it happen." Michael Jordan.
Current and Previous Coach, Club & Academies
Coaches: Len Spencer, Aaron Spencer, Calle Hanssen, Guy Fritz, Rosie Casals, Ilana Kloss, Billie Jean King.
Clubs: Indian Ridge Tennis Club, Roseburg Tennis Center, Eugene Swim and Tennis Club, College of the Dessert Courts.
Testimonial
I'm excited that Patsy is trying to be a professional player and hopefully using her tennis abilities to achieve all of her goals! I've worked with Patsy about 2 years and can vouch for her enthusiasm and desire to improve. She's a very hard worker and gives 110 % all the time. I have enjoyed working with her and think that more coaching and playing opportunities will make her better in all respect
Rosie Casals
Testimonial
As Patsy's father I can attest to her amazing hard work. I am a small business owner and I understand the value of hard work and persistence. Patsy is extremely motivated to achieve her goals and will do absolutely anything to get better and compete. She loves to play tennis and loves to compete. She has made great improvements in the past year and half and I know she will keep improving. She is a great addition to any team or program. Being a part of a team and working for something bigger than herself is something Patsy excels at. I can't wait to watch her and support her on her tennis journey.
Chris Daughters